Erasing memories and landing on a comet: How science rocked in 2014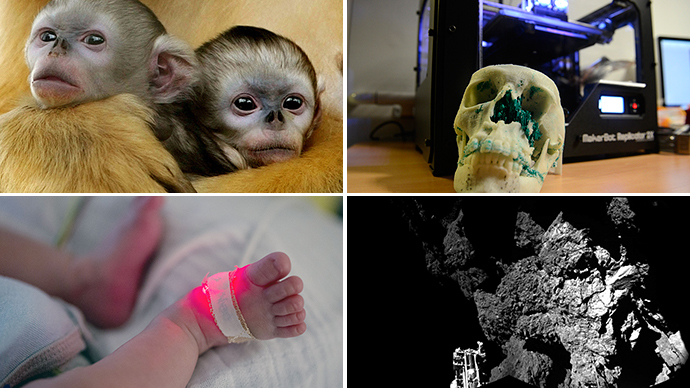 2014's accomplishments have uncovered new facts from Earth's early days, as well as opened new horizons - in tiny cells and vast space exploration, affecting the planet's and its inhabitants' future. How did it all go?
#Cometlanding and exploring origins of life
Ten years on Earth might be a speck of sand in the hour glass of the galaxy, but not for the European Space Agency, who wanted to achieve the unachievable. And they did it - in November Rosetta robotic space probe made the first comet landing in history. Philae lander reached its target, Comet 67P/Churyumov-Gerasimenko, after a decade-long chase, and tweeted pictures of its new space base.
Sneak preview of my favourite holiday show: #CometWatch - The Movie! Full film on the blog: http://t.co/yeoWSowG01pic.twitter.com/wkjj2uC8Nj

— ESA Rosetta Mission (@ESA_Rosetta) December 19, 2014
Rosetta traveled some 6.4 billion kilometers (4 billion miles) to get to the comet, to look for some vital clues about the beginning of our solar system and the origin of life on Earth. It has already discovered carbon-based organic molecules on the comet, as well as sent data suggesting the Earth's oceans have been likely formed by water brought by asteroids. There is plenty of digging up ahead!
Yet another confirmation of the outer space origins of life on our planet came from Russian scientists. They have experimentally verified a possibility that life might have been brought to Earth "on board" a meteorite. Using a satellite, scientists proved bacteria can survive landing through our planet's dense atmosphere, which was previously believed to be a harsh barrier to any unprotected living organisms.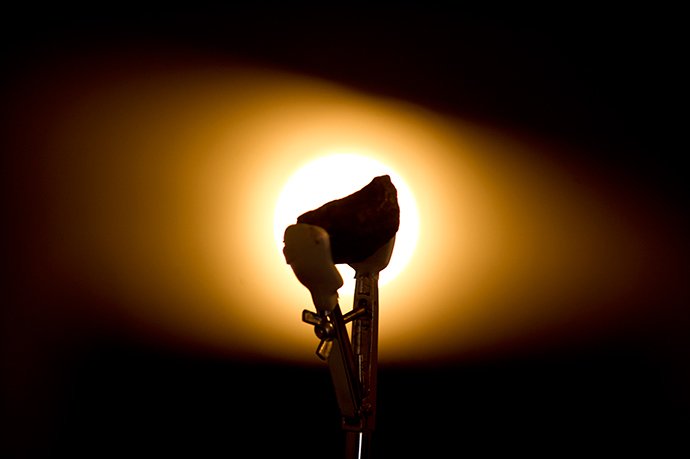 2-meter tall penguins and mummy secrets
Plunging from the outer space right into the ancient dust: Argentinian researchers unveiled something other than meteorites reaching our planet's surface - extinct giant penguins. New evidence gleaned from bone fossils, suggesting the colossal creatures once stood 2 meters tall and weighed over 100 kilograms.
Another remains of ancient inhabitants - a mummy with a height of more than 2 meters was found in a cemetery in Egypt. Astonishingly, this tall mummy was just one out of a million bodies, discovered by a team of archaeologists at an Egyptian burial ground. Origins of the site remain a mystery, as the scientists are still puzzled about where exactly all the people came from.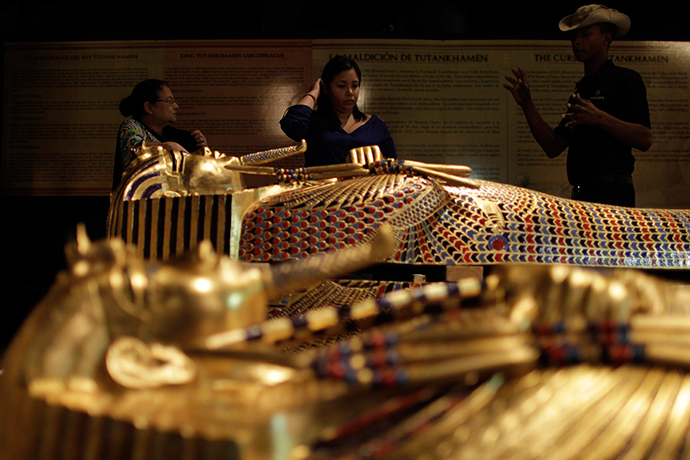 What researchers do now know about the ancient civilization's past, is a cause of death of another famous mummy. Disproving a myth that Egyptian King Tutankhamun perished in a chariot crash, scientists now say he died of illness. A "virtual autopsy" showed that the boy king suffered from genetic deficiencies and that his parents were probably brother and sister.
Genetically manipulating monkeys and erasing memory in mice
Some animals provided scientists with info on the planet's ages long gone - others were used to benefit its future. The world's first monkeys with genes modified through a DNA engineering method were born in a lab in China, in a breakthrough that could become a cornerstone for research and prevention of human genetic disorders. In California, researchers managed to erase and then restore lost memory in genetically modified rats with a flash of light, having learnt to selectively affect brain neurons, influencing memories.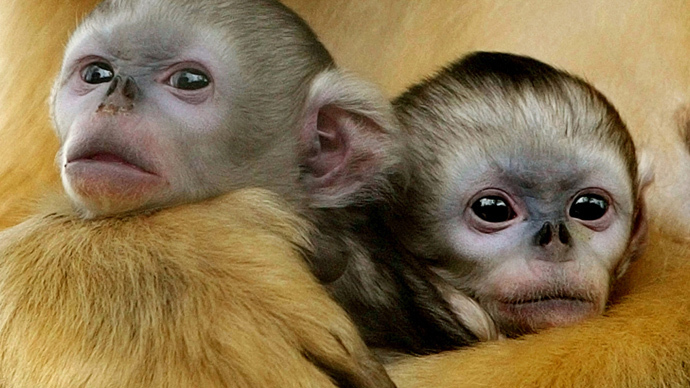 Other rodents helped a significant age study. In a giant leap for mankind, scientists have discovered that the brains and muscles of old mice rejuvenate after they receive the blood of younger ones - with the miracle protein responsible for the age-defying effect also found in humans. Researchers have also successfully transplanted functioning human intestinal tissue grown from stem cells into mice. The breakthrough could revolutionize the production of spare organs for people, using cells from their own bodies.
First transplanted womb birth, dead hearts giving life and mind-controlled robotic limbs
2014 research in replaceable organs and body parts have blasted ahead as well. After two decades of studies, Australian doctors have successfully transplanted hearts that have stopped beating, into living patients, revolutionizing organ donation.
A first birth from a transplanted womb happened this year! A Swedish woman with this implanted organ has become the first in the world to give such birth. Considered a breakthrough in infertility treatment, it has given hope of having a baby to thousands of women without a uterus.
The first baby to be born from a transplanted womb - first picture: http://t.co/P6np9Vg1HQpic.twitter.com/VcRivyJYKj

— Telegraph News (@TelegraphNews) October 4, 2014
Artificial body parts are going through a mind-blowing revamp - thought-controlled robotic limbs have become a reality after a double amputee in America managed his new prosthetic arms with completely intuitive thought control.
New treatments for Alzheimer's, diabetes, cancer and... HIV
A complex chromosome has been constructed by scientists from scratch for the first time ever, raising hopes to add to progress in the development of new medicine and biofuels. Search in means to cure such diseases as cancer, HIV and other illnesses the mankind has long been struggling to fight, continued. British scientists have won a battle with Alzheimer's, having developed a blood test that identifies the 10 proteins that show the disease is imminent. The research allowed physicians to take action against the condition before symptoms start to appear.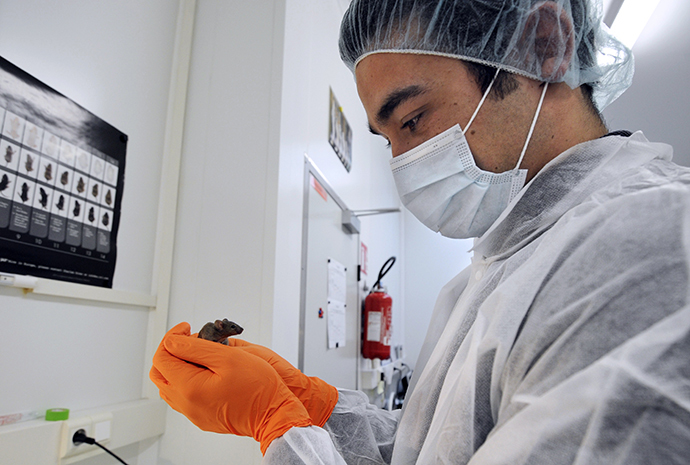 In what could be a major breakthrough for diabetes treatment, scientists have discovered a way to drastically alter human embryonic stem cells, transforming them into cells that produce and release insulin. Stem cells were also discovered to help fight tumors, when a team of Harvard scientists successfully developed special stem cells that produce toxins which kill cancerous cells, causing no harm whatsoever to healthy ones.
On World AIDS Day in December, Russian Health Ministry announced three different vaccines against HIV – all developed in Russia – were ready for trial.
No proven cure or vaccine for the deadly virus of Ebola, that killed more than 7,000 people in 2014, has been found yet. A number of potential vaccines and drugs have been developed, undergoing safety studies in the US, Canada and Russia, with testing of one Russian-developed vaccines pointing to a positive effect within 24 hours of administering. An experimental Ebola drug reportedly helped a critically ill doctor from Sierra Leone, who was flown to a German hospital, and fully recovered.
Hoverboards, self-driving cars and wrist-worn drones
Millions of Back to the Future fans were hovering in excitement in November, as a test ride of the world's first real hoverboard was made by a number one skateboarder Tony Hawk. The idea of being suspended by a physical force against gravity was made real by a Hendo company lab in California, with the first 10 hoverboards sold out before the release at $10,000 each.
Those who prefer to travel on wheels, have been treated by new excitement technologies too, with Google's famed self-drive car being now ready to hit the roads. The company's self-driving technology was announced in May, and the first fully-functioning automated vehicles are already expected to be seen on roads in California starting next year, being a leap toward the human dream of being driven around like we're all in a sci-fi movie.
And Google isn't the only player in the game: several traditional car manufacturers, including Ford, Nissan and Toyota have been developing their models, while Elon Musk has unveiled the new zero-emission Tesla Model S sedan that can drive on "autopilot."
For all those who fancy taking selfies while hovering or enjoying a ride in a self-driven car, or just hating your arms getting in the picture, a new technology is now also at hand - literally. A bracelet camera drone called Nixie has been introduced by a researcher at Stanford University, becoming the first wrist-mounted camera drone that wraps around your arm like a watch and can be deployed with the snap of a finger.
...and, finally, 3D printing everything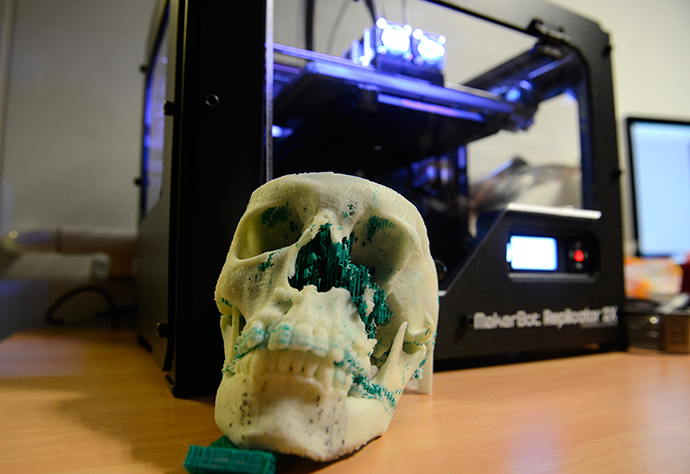 3D-printing technology has grown bigger and better, really making some lives easier and happier. A 6 year-old boy from Florida, born with right arm deficiency, is now climbing trees, after having received a prosthetic replacement, made on a 3D printer for just $350. A pair of 3D-printed legs has sent a dog, born without front limbs, on his first ever run down a street.
An Italian company has come up with an idea to revolutionize home building in poor countries, developing an easily transportable printer that can build houses out of natural materials, such as mud or clay. Even the International Space Station (ISS) got its own 3D printer from NASA, which has already manufactured its first object - a replacement part for itself.
So, what's next, science?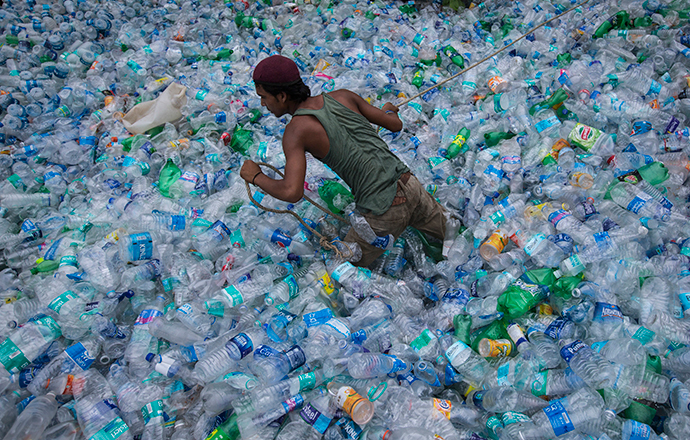 Is it 3D-bioprinted transplant-ready organ? Russian scientists promised to release it in early 2015. Or maybe a new space race - as both China and India are now working on their missions to reach to the stars...
But maybe it's our home planet we should be thinking of first, starting with a small effort of re-using plastic bags. Other help to reduce tons of plastic garbage might come from North Dakota researchers, who believe they've discovered a new type of plastic, which degrades to molecules after use.
If that doesn't help, we'll really have to start thinking of packing for Mars. Luckily, life on the Red Planet has become more likely after the Curiosity rover found traces of methane and other chemicals there, marking the first "definitive detection" of organic matter on the planet.
You can share this story on social media: