Satellite sex-cess: Experiment confirms meteorite may have brought life to Earth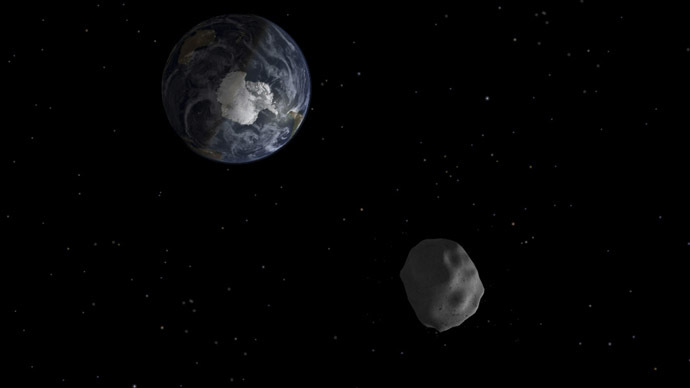 Russian scientists experimentally confirmed a possibility that life might have been brought to Earth from space, traveling 'on board' a meteorite. Using a satellite, scientists proved bacteria can survive landing through our planet's dense atmosphere.
Samples of various bacteria were placed by Russian scientists on the surface of Russia's Foton-M4 satellite, which was launched into space earlier this year and returned to Earth after spending some six weeks in orbit.
The Foton was dubbed a "sex satellite," as it contained a bio capsule with various organisms, such as geckos, fruit flies and plant seeds, aimed at testing how space conditions affect fertility and reproduction.
READ MORE: Zero G sex space mission: All geckos on board Russian satellite found dead… but happy?
"We've managed to show that one of our termophilic bacteria can survive atop a meteorite surface while passing through Earth's dense atmosphere," Aleksandr Slobodkin, a researcher at the Russian Academy of Sciences' microbiology institute told a space biology conference in Moscow, Tass reported.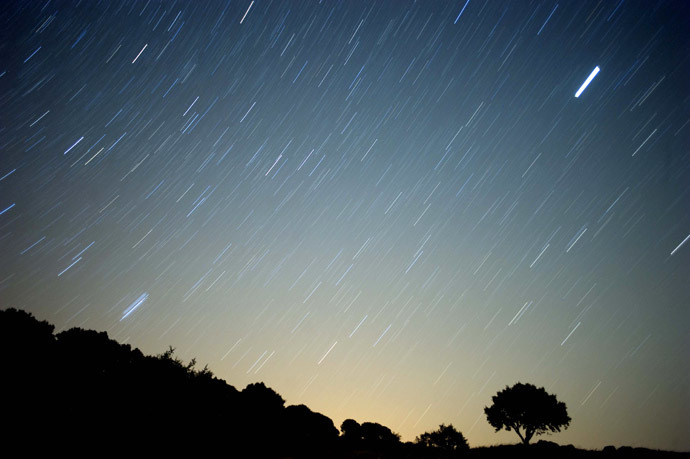 The experiment was conducted with the use of two basalt discs, each four inches in diameter and 0.4 inches thick, which contained holes filled with samples of various bacteria, and was placed on the satellite's surface, Slobodkin said.
One line of bacteria in several holes got through the space trip, having survived the harsh effects of space, such as radiation, void and space dust.
Scientists did not mention the exact number of organisms that lived through the experiment, but said those were very few cells, "not even hundreds." But, after placed in a nutrient environment back on Earth, the bacteria started to proliferate, Slobodkin said.
Russian scientists conducted a similar experiment in 2013, trying to prove a theory that life was brought to Earth from space. A thermophilic strain of bacteria that exists in a no-oxygen environment survived landing on Earth through the atmosphere on top of a Bion-M capsule, although its surface was heated up to thousands of degrees.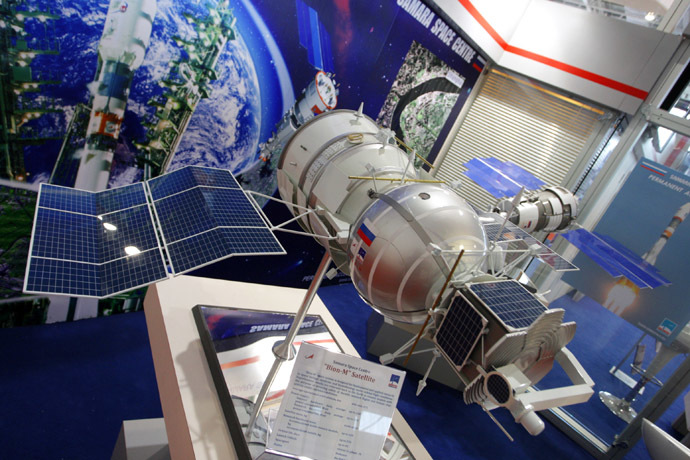 Scientists then said that meteorites could carry various bacteria through the universe and might have brought some to Earth. They then decided to conduct the Foton-M4 experiment. Researchers say both tests confirm the panspermia theory, which suggests that life exists throughout the universe, distributed by space bodies, including asteroids and comets.
The theory has also received support from another space mission. The Philae lander has managed to discover organic molecules on a Comet 67P some 500 million kilometers from Earth.
READ MORE: Philae lander 'sniffed' organic molecules on comet before hibernation
In October, Russia's Federal Space Agency reported that recent members of the International Space Station crew have found microorganisms on the outside surface of the station.
"It's obvious that microorganisms left after the assembly and launch of the modules into orbit might stay on its surface. As a result of sample tests... we received data confirming that viable spores of microorganisms, which can withstand a hostile environment, may survive atop space objects," the Agency reported.
You can share this story on social media: