Russian scientists to test three HIV vaccines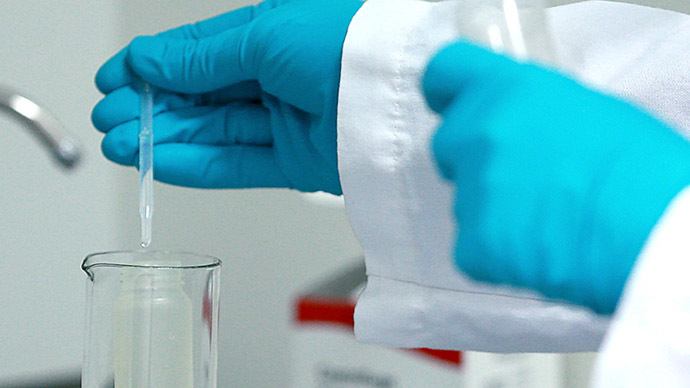 Three different vaccines against HIV – all developed in Russia – are ready for trial, an HIV specialist for the Russian Health Ministry announced at a press conference held on World AIDS Day.
The HIV (human immunodeficiency virus) vaccines – which are "neither worse nor better" than the vaccines created by Western companies – were developed in science centers in Moscow, Saint Petersburg, and Novosibirsk.
"They have only entered their trial stage, but they are ready as a product. Then [they] need to be further tested, but this work will take not just one year. This is a rather expensive effort," Aleksey Mazus, head of the Moscow City Center for Preventing and Fighting AIDS, said.
HIV is a virus transmitted by body fluids, thus the main ways of contamination are blood transfusions, unprotected sexual intercourse, or hypodermic needles. The HIV infection can lead to AIDS (acquired immunodeficiency syndrome). However, it is possible for some people to be only a carrier of the virus, without developing it themselves.
"So far, vaccines have been created, and we have managed to keep young scientists in the country, who have received money and worked for us, developing not only the vaccine but the science around this vaccine. In prospect, we will have the leading roles in the world in virology issues," Mazus said.
The statement comes on World AIDS Day, which takes place on December 1 each year. The day is seen as an opportunity to unite in the fight against HIV, and for people to show support for those living with the virus while also commemorating those who have died.
However, Simon Bland of the UNAIDS Office said the UN project has so far been unable to stop HIV from spreading in Eastern Europe, Central Asia, Northern Africa, and the Middle East.
Still, there are positive dynamics in decreasing the number of contaminated people and deaths, Bland stressed, but there are some exceptions – especially in Central Asia and former USSR countries, where the infection is still diffusing.
According to statistics, about 35 million people were living with HIV at the end of 2013; 2.1 million became infected in 2013 and 1.5 million died. These figures are 38 percent lower than in 2001. The countries with the largest numbers of new cases are the US, Russia, Brazil, China, India, Pakistan, and Ukraine, among others.
You can share this story on social media: