Cuts to UK aid 'death warrant' for South African AIDS sufferers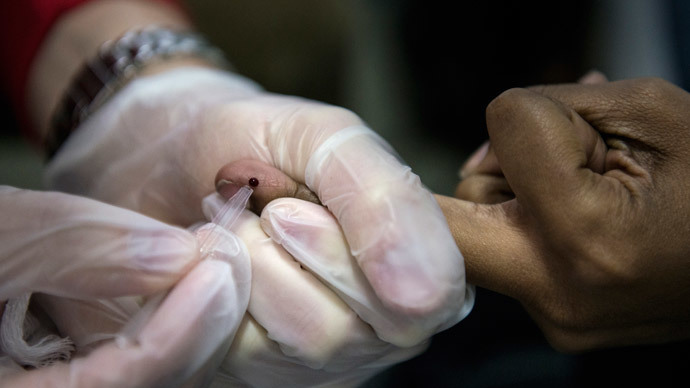 A leading AIDS activist has claimed the withdrawal of British aid from a significant HIV campaign is a "death warrant" for millions of South Africans suffering from AIDS.
A former UN special envoy for AIDS in Africa, Stephen Lewis, has condemned the UK's Department for International Development (DfID) for cutting the aid budget to the Treatment Action Campaign (TAC), which is now facing bankruptcy.
TAC, who promote safe sex and the availability of anti-retroviral drugs, were responsible for pushing the South African government to change its AIDS policy of "denialism" in 2002. The change in policy and subsequent availability of treatment saved millions of lives, Lewis said.
Speaking via Skype from Canada at a TAC press conference, Lewis said "for a donor like DfID, it's the height of irresponsibility to cut back."
He further criticized the DfID's actions as negligent, saying: "Frankly, it's one thing to cut back on contributions to governments or to major international agencies, but to do such damage to struggling civil society is reckless."
The UK pledged £1.6 million to TAC between 2010 and 2015, but following the withdrawal of aid, TAC is now looking to raise 10 million rand (£565,000) to continue their work.
Lewis said he believes DfID are aware that their actions represent a "death warrant for a significant number of South Africans." He urges them to "recognize the consequences of their actions."
As a consequence of South Africa gaining "middle income" status, foreign aid contributors have been reluctant to continue donating millions of pounds in aid.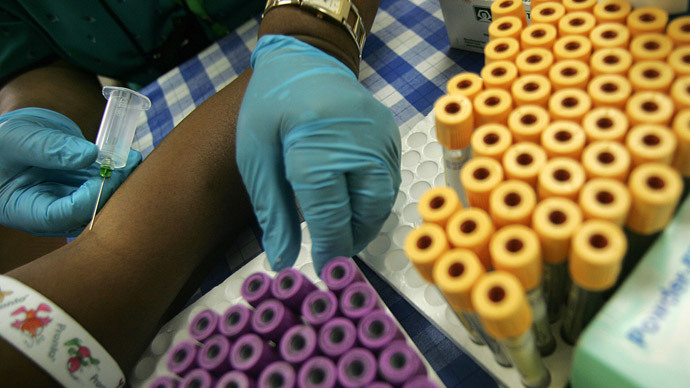 The general secretary of TAC, Anele Yawa, believes charity organizations no longer felt compelled to support TAC as South Africa's economy grew and the perceived threat of AIDS diminished.
"They were deceived to say, 'The struggle against HIV and Aids in South Africa is over'. After that, these organizations pulled out their funding," she said.
Despite the fact the South African government proclaims the country's economic resurgence millions of ordinary South Africans are still blighted by the specter of AIDS. Over 6 million people live with HIV, which is the largest number worldwide. While 2.5 million sufferers are receiving anti-retroviral drugs, there are still 3.5 million untreated cases in the country.
Yawa says that TAC urgently needs the UK aid money to continue making treatment available for those suffering. She said "we want this money so we can save many lives, so we can tell people why they should always use condoms when they have sex."
According to the Human Sciences Research Council, 760 people in South Africa died from AIDS every day in 2012.
Mark Heywood, a member of TAC, accused western media outlets and governments of becoming complacent about the AIDS epidemic in South Africa.
"We can't let up or relax, and without strong civil society and accountability, that's the danger," he said.
"Life expectancy has gone back up by 10 years, but the message we are all trying to give you is that if you don't keep your eye on this thing, we could go back as fast as we went forward."
A spokesperson for DfID said it was right for the relationship between the UK and South Africa had changed "from one of aid to one of mutual cooperation."
The UK came under fire from the South African government in 2013 after it announced the withdrawal of aid. The South African government claimed the decision to decrease aid was "unilateral."
You can share this story on social media: