​HIV/Aids: Origins of killer disease rooted in colonial-era Congo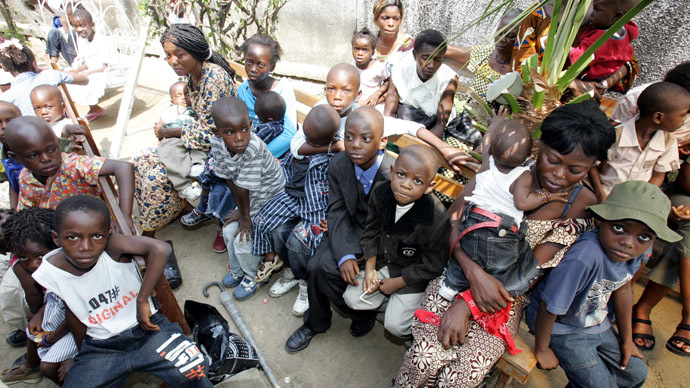 The prevalence of HIV and Aids, a disease that has infected millions across the globe, has a direct link to Western colonialism in Africa during the 20th century, a new study has found.
Using genetic data from thousands of HIV virus variations, scientists at Oxford University traced the origins of the diseases to Kinshasa, Democratic Republic of the Congo, a city formerly known as Leopoldville, when under Belgian control in the mid- to late-20th century.
According to the international team of researchers, a "perfect storm" of population growth, urban development and the rise of "black economy" activity such as sex work allowed the disease to spread rapidly throughout Central Africa.
The study found that the virus was likely transmitted originally by chimps infected by a similar virus, known as simian immunodeficiency virus. HIV in humans is likely to be an evolution of the simian virus, which was transmitted into the bloodstream as humans consumed chimp meat.
The report also suggests that the diseases were spread due to rapid urban development as well as the colonial railway, which linked Leopoldville with other major cities and trading ports. Over 1 million people regularly used the railway by the end of the 1940s, and according to the report, gave rise to the sex trade.
"For the first time we have analyzed all the available evidence using the latest phylogeographic techniques, which enable us to statistically estimate where a virus comes from," said Professor Oliver Pybus, one of the senior researchers at Oxford University.
"It seems a combination of factors in Kinshasa in the early 20th century created a 'perfect storm' for the emergence of HIV, leading to a generalized epidemic with unstoppable momentum that unrolled across sub-Saharan Africa," he added.
The Belgian Congo's independence movement in the 1960's is also likely to have accelerated the growth of the disease, as it spread out from built-up urban areas.
"We think it is likely that the social changes around the independence in 1960 saw the virus 'break out' from small groups of infected people to infect the wider population and eventually the world," Nuno Faria, another researcher based at Oxford University's Department for Zoology told the BBC.
According to estimates from the World Health Organization (WHO) and the United Nations, there were around 35 million people living with HIV globally at the end of 2013, with a further 1.5 million having died of the disease. However, some organizations estimate that the actual number of global AIDS sufferers is likely to be more than 75 million people.
While only becoming a global health issue in the 1980s, HIV has long been a problem in Africa, particularly in the Sub-Saharan region, where more than 70 percent of the population live with the disease, and around three quarters of all deaths are HIV-related, according to the United Nations.