Ebola diagnosed in US for first time – Center for Disease Control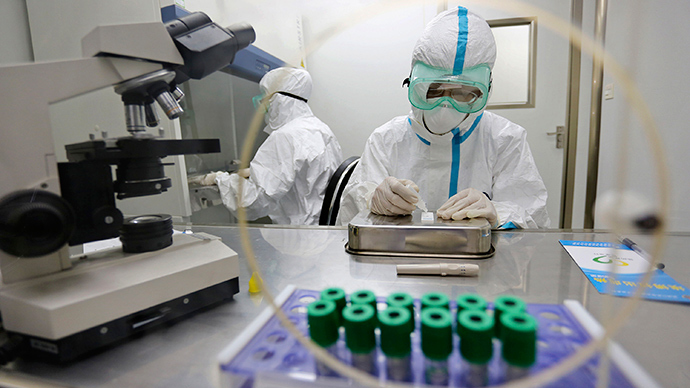 The Centers for Disease Control and Prevention (CDC) confirmed on Tuesday that the first case of Ebola has been diagnosed in the US.
On Monday, Texas Health Presbyterian Hospital Dallas admitted a patient into strict isolation to be evaluated for potential Ebola Virus Disease (EVD), based on the patient's symptoms and recent travel history, according to a statement by the hospital.
By Tuesday afternoon, the CDC had received preliminary blood test results back, confirming that the patient was indeed infected with the potentially deadly virus.
The patient had recently traveled to Liberia, leaving the West African country on September 19 and arriving in the US on the following day. The patient had no Ebola symptoms when leaving Liberia or entering the United States, CDC Director Dr. Tom Frieden said during a press conference.
Around September 24, the patient began developing symptoms, which are often non-specific, Frieden noted. On Sunday, the victim sought care for those symptoms, and was admitted to the Texas hospital and put in an isolation ward. The patient is currently "critically ill," according to the CDC director.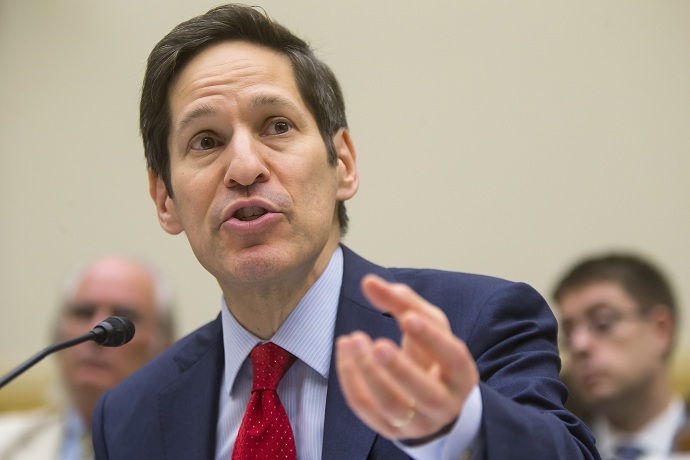 "It does not appear the individual was involved in the response to Ebola, but we will investigate to learn more," Frieden said.
Ebola does not spread during the eight to 10-day average incubation period, which can last as short as two days or as long as 21 days. All air travelers leaving West Africa are screened for fevers both before and after the flight.
"We [health professionals] all had been planning to look at what our next steps are if there is a confirmed case," Dallas County Health and Human Services director Zachary Thompson said to KTVT Monday night. "Again, we have to do the public health follow up to see what contacts, where this individual has gone since they arrived here in Dallas. There are a number of things that have to be looked at."
Thompson reminded North Texans who may have come into contact with the patient that the disease, while contagious, is spread through direct contact with bodily fluids. "The key point is, if there's been no transmission, blood, secretion, any type of bodily fluids by the infected person to someone else, then that [infection] risk is low to none."
On Tuesday, Thompson further sought to calm fears in Dallas. "This is not Africa," Thompson told WFAA. "We have a great infrastructure to deal with an outbreak."
Officials are working to identify anyone who has come into contact with the patient since he returned from Liberia, hoping to monitor them for symptoms over the next 21 days to see if they develop a fever. If they do, their contacts will also be identified and monitored.
"The bottom line here is that I have no doubt that we will control this importation, this case of Ebola so that it doesn't spread widely. It is possible a family member or friend could develop the disease in next couple weeks," Frieden said. "This is core epidemiological work."
The CDC is dispatching a team of epidemiologists and other experts to Texas in response to the preliminary Ebola diagnosis. There are currently over 130 agency experts in West Africa as well.
According to statistics released by the CDC in conjunction with the World Health Organization (WHO), the virus has infected 6,574 people in West Africa, 3,091 of whom have been killed. On Friday, theWHO warned that the figures "vastly underestimate the true scale of the epidemic." The deadly virus is ravaging parts of Guinea, Liberia, and Sierra Leone, with smaller outbreaks in Nigeria and Senegal. The situation in Senegal, where the disease arrived at the end of August, remains stabilized, the WHO announced in mid-September.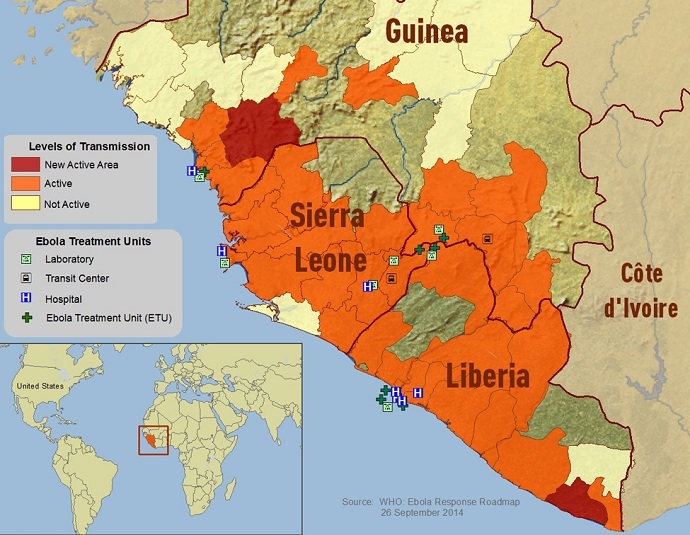 You can share this story on social media: