Google's self-drive cars to hit streets in 2015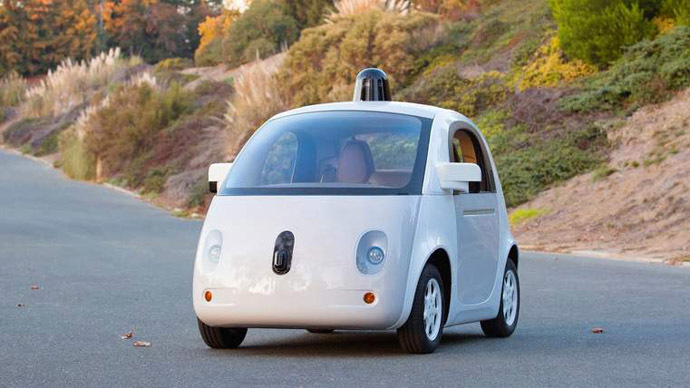 Google's famed self-drive car is ready to go. The first fully-functioning automated vehicles will be seen on Californian roads starting 2015.
"Today we're unwrapping the best holiday gift we could've imagined: the first real build of our self-driving vehicle prototype," the search engine giant said on its website on Monday.
Initially, the world got to see a different car, with co-founder Sergey Brin saying at the time: "The main reason we wanted to develop this prototype vehicle is that we can do a better job than we can do with an existing vehicle."
So this is cool: Introducing the first real build of our self-driving car prototype → http://t.co/yn86oyre8Wpic.twitter.com/xONFdYntUY

— Google (@google) 22 декабря 2014
But with the latest announcement, Google is dispelling concerns that it was the best they could come up with design-wise: "The vehicle we unveiled in May was an early mockup – it didn't even have real headlights,"the tech giant said on its website.
"Since then, we've been working on different prototypes-of-prototypes, each designed to test different systems of a self-driving car – for example, the typical 'car' parts like steering and braking, as well as the 'self-driving' parts like the computer and sensors," it continued.
"We've now put all those systems together in this fully functional vehicle – our first complete prototype for fully autonomous driving."
Now comes the fun part: test-drives and "zipping around [the] test track." Once Google's safety drivers are satisfied that everything is up to scratch during the Christmas period, the vehicle will hit the streets.
READ MORE: Google's driverless cars take a ride on city streets
The self-driving technology in the car was tested by Google on Lexus SUVs and Toyota Prius across hundreds of thousands of miles prior to the May announcement. However, the tech giant isn't the only player in the game: Ford, Nissan, Toyota and the electric car maker Tesla have all had a stab. Ford made a big breakthrough in March, but still has some way to go toward a fully-automated vehicle.
The first tests of Google's self-drive technology looked like this:
This might appear scary to the faint-hearted, but Google's first 100 prototypes only have two buttons – stop and go, complete with GPS, camera and various sensors. Back in May, Chris Urmson of Google said,
"they won't have a steering wheel, accelerator pedal, or brake pedal… because they don't need them. Our software and sensors do all the work."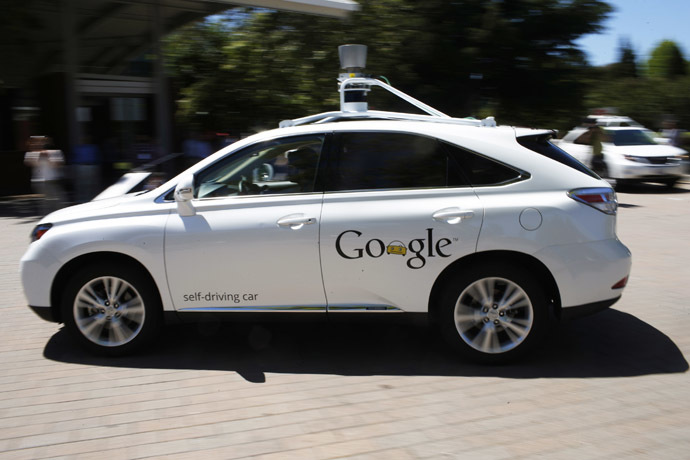 No conclusive tech specs were released in the announcement on Monday.
"The experience feels different. You're just sitting there, no steering wheel, no pedals - for me it was very relaxing. In about 10 seconds after getting in, I forgot I was there. It reminded me of catching a chairlift by yourself, a bit of solitude I found really enjoyable," Brin is also quoted as saying.
Monday's announcement is a leap toward the human dream of being driven around like we're all in a sci-fi movie, but most importantly, opens doors to other companies' use of the same self-drive technology.
You can share this story on social media: