'Personal roller coaster': Tesla Motors unveils electric Model S that drives itself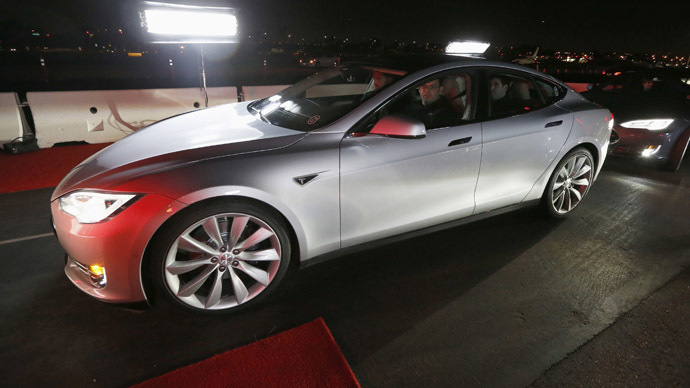 Elon Musk unveiled the new zero-emission Tesla Model S sedan that can drive on "autopilot". The car has a dual motor, the option of smart technology that guides through inclement weather and prevent accidents.
The starting price is $120,170.
The sedan is no slouch doing zero to 60 miles per hour in 3.2 seconds and features all-wheel drive.
"This car is nuts. It's like taking off from a carrier deck," Elon Musk, CEO of Tesla Motors said at the debut which took place at the company's headquarters in Hawthorne, California on Thursday.
The automated driving system can alert the driver to dangerous situations, such as a pedestrian on the street or unexpected congestion ahead. It can even align itself into a parking space. "Autopilot" mode doesn't mean it is 100% self-driving like the Google car, as drivers can not totally disengage or doze off at the wheel.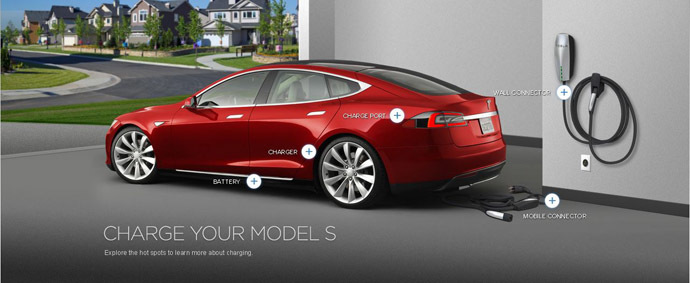 Equipped with either a 60 or 85 kilowatt-hour battery, the Tesla Model S runs solely on electricity, and unlike hybrids, doesn't use gas at all. The car can be charged from any conventional 110-volt or 220-volt power outlet, which most gas stations, garages, and parking ramps are already equipped with.
The California-based company ensures its buyers of a comprehensive network of charging stations and service centers. Nine out of ten Tesla Owners in North America live within 100 miles of a Tesla service center, its website boasts.
Shares in the company have climbed 71 percent in 2014.
The Massachusetts Supreme Court ruled in September the electric car company can sell its products directly to consumers instead of through an independent franchise dealer.
In the near future the company will establish manufacturing in China, where the car will sell for a much higher price tag when the announced one once taxes, shipping, and import duties are factored in. The first electric cars were delivered to China in April.
You can share this story on social media: