China readies 'high capability' rocket for manned mission to Moon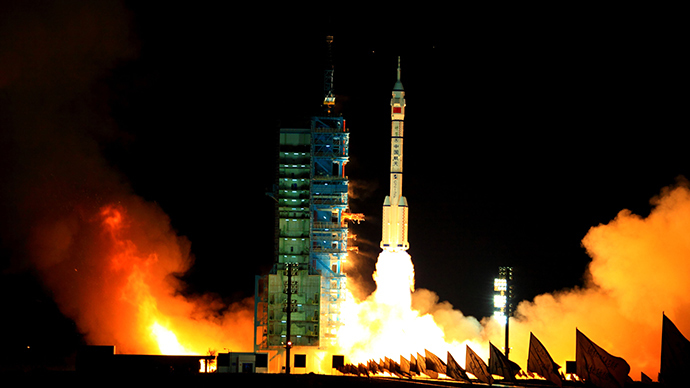 China is working on its Long March-9 rocket which has "unprecedented lift capability" and will be the country's first manned lunar mission.
The experts say its payload will be 130 tons, which coincides with the lift capability of the Space Launch System being developed by NASA, the China Daily reports.
READ MORE: There & back: China moon orbiter returns home safely, a first in 40 years
The first launch of the rocket, dubbed Long March-9, is planned for 2028. The vehicle will be based on the previous Long March-5 model, but its dimensions will be bigger and equipped with a new, more powerful engine. The researchers say the diameter of the rocket will be eight to 10 meters and 3,000 tons in weight.
"Our current launch vehicles, including the Long March-5, which is set to conduct its first launch soon, will be able to undertake the country's space activities planned for the coming 10 years," Li Tongyu, head of aerospace products at the China Academy of Launch Vehicle Technology, said. "But for the nation's long-term space programs, their capabilities will not be enough."
READ MORE: Positive Chinese reaction to Indian Mars mission could mean closer links
According to Li Tongyu, researchers are working on solving all the technical problems involved.
"We need to develop a brand new engine for it to make sure the rocket has sufficient thrust," he said.
The researchers say the rocket can be used not only for Moon missions, but also for space exploration in general.
China has a very ambitious space program. Apart from launching satellites, the Chinese government is planning to launch a permanent orbiting station by 2020 and to send men to the Moon. In 2013, China sent the first rover, the Jade Rabbit, to operate on the Moon after the Soviet Lunokhod 2 in 1973. Then in November, China presented a prototype of its Mars rover.
You can share this story on social media: