​There & back: China moon orbiter returns home safely, a first in 40 years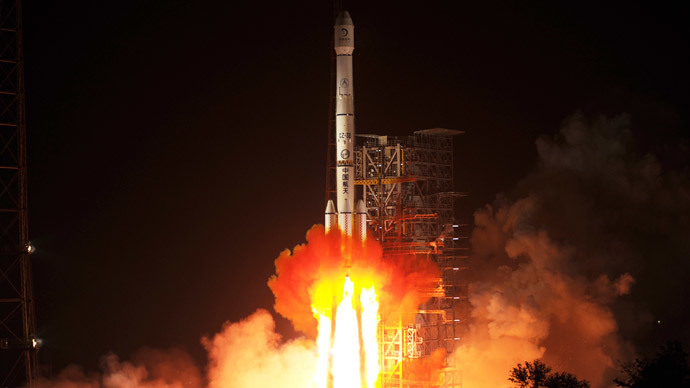 China has completed its first return mission to the moon. After flying around the moon, the unmanned probe landed successfully in the grasslands of Mongolia.
The mission was a test run for an ambitious unmanned trip to the moon's surface planned for 2017, according to state agency Xinhua.
The probe's aim was to test technology set to be used in the Chang'e-5, a probe whose goal will be to gather samples from the moon's surface and return to Earth, China's State Administration of Science, Technology and Industry for National Defense (SASTIND) said.
The lunar return mission is a first for China, whose previous lunar exploration probes were not designed to come back to Earth.
Last December, China dispatched a rover on a one-way mission to the moon. Though plagued by technical issues, the rover, known as the Jade Rabbit, is still collecting data from the lunar surface.
READ MORE: China's moon rover suffers 'abnormality', lunar surface blamed
On its way back to Earth, the craft, launched 8 days ago by a Long March rocket in western China, was travelling at a velocity of 11.2 kilometers per second, generating heat upwards of 1,500 degrees Celsius, reports Xinhua.
Using "skip-reentry technology," scientists let the craft, dubbed Xiaofei or "Little Flier", "bounce" off the Earth's atmosphere before re-entering and landing. This move was designed to slow it down and reduce its temperature, Hao Xifan, deputy chief designer of the probe told China's S&T Daily newspaper.
China's military-run space program sent its first astronaut to space in 2003, and has made steady advances in space exploration over the last decade.
Beijing is planning to build a permanent space station by 2020 and eventually send a manned mission to the moon.
China views the development of its space program as evidence that its star is rising. The return of the Xiaofei probe makes China the third nation, following the former Soviet Union and the US to complete a mission to the moon and back.
You can share this story on social media: