​China's no pun zone: Regulator cracks down on internet slang in media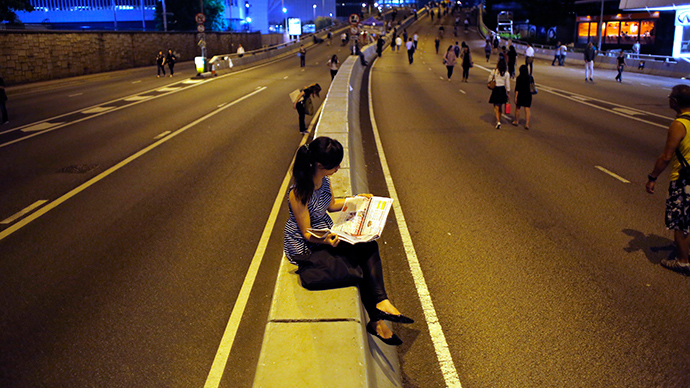 The Chinese media regulator ordered broadcasters to conform strictly to regular Chinese language in programs and ads, effectively banning wordplay and puns based on distorting Chinese proverbs or borrowing from foreign languages.
The move is intended to keep internet slang off the media, but many see it as too draconian and overly conservative.
The notice issued on Thursday by the State Administration of Radio, Film and Television, or SARFT, says the use of non-standard Chinese language by the media is "contradictory in spirit to the promotion and continuance of excellent, traditional Chinese culture."
"Radio and television authorities at all levels must tighten up their regulations and crack down on the irregular and inaccurate use of the Chinese language, especially the misuse of idioms," the regulator ordered.
READ MORE: China orders media to have more positive tone on interest rates stories
"Idioms are one of the great features of the Chinese language and contain profound cultural heritage and historical resources and great aesthetic, ideological and moral values," it added.
The notice cites examples, such as an ad promoting the Shanxi province. It tweaked the characters used in the phrase "jin shan jin mei" – perfection – into a slogan translated as "Shanxi, a land of splendors".
The Chinese language is naturally suited for puns and wordplay, thanks to a large number of homophones. Chinese people love such humor, which sometimes tends to be quite crude. And of course the internet is a breeding ground for language evolution in the country, where jokes and memes run riot, unconstrained by official rules or respect for traditional sayings.
This is especially true for younger generations, who borrow from foreign languages, primarily English, to add an extra angle to the puns they use. Terms like "togayther" describing a gay couple living together, or "Chinsumer", a Chinese person spending a lot of money on luxuries while traveling abroad, are mushrooming as millions join the English-speaking crowd each year.
The regulator wants the media to steer clear of this internet slang, so Chinese youth won't be exposed to it and get false ideas about their native language and culture. But many believe SARFT is going a bit too far with it.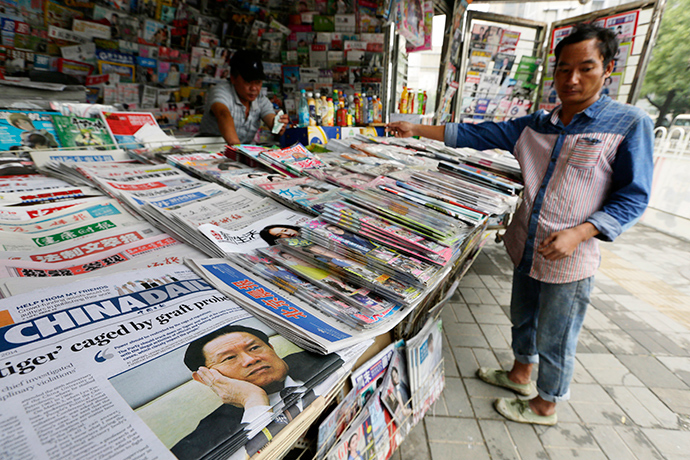 "It is necessary to impose some rules on these terms," Huang Anjing, executive editor of Yaowen-Jiaozi, told People's Daily newspaper. Yaowen-Jiaozi is a magazine that specializes in correcting typos and misuse of words by artists and writers.
"But, it is also true that this slang enriched our lives. Some are very innovative, proactive and meaningful," he added.
"Advertising is a form of art, so play on words should be allowed," the former dean of the School of Mass Media of Huadong Normal University, Wang Xiaoyu, said.
"We must protect our language, but we don't necessarily have to use a stiff and over-conservative attitude to limit and deny the evolution of language."
READ MORE: 12yo Chinese boy spends 6 days in IKEA after homework dispute
Many Chinese internet users are also quite skeptical about the regulator's move.
"Today's popular terms may become mainstream tomorrow, and besides, many of them are meaningful. But of course, they need to stand the test of time," said Weibo user, JianguoHuisong. "Suppressing the formation of something is forcefully controlling the development of culture."
Russia has its own history of language purism among the authorities targeting the media. One of the goofier pieces of draft legislation sought to go as far as banning all words of non-Russian origin borrowed since the 1990s from the media, although this initiative failed to gain legislators' support.
But Russia did ban swear words from the media in summer this year. The rule may have an affect on bloggers as well, since blogs with a number of readers over a certain threshold are considered media outlets. In practice, however, we are yet to see any blogger punished for using unprintable words online.
You can share this story on social media: