China orders media to have more positive tone on interest rates stories
Published time: 23 Dec, 2013 20:10
Edited time: 24 Dec, 2013 08:23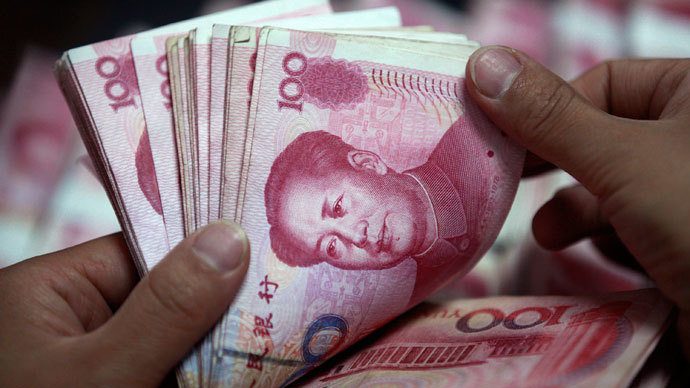 ​Chinese officials have ordered local media not to "hype" a story about interbank problems and avoid the term "cash crunch". The directive came as an effort to calm down financial markets that have seen interest rates rise sharply.
Seeking to avoid an apparent repeat of the June cash crunch that caused panic among investors and weakened China's debt-ridden financial markets, Chinese censors ordered financial reporters to tone down the issue of a liquidity crisis, the Financial Times reports.
Last week interbank rates jumped to 9.9 percent and neared a June's sky-high of 13.4 percent, as the People's Bank of China (PBoC) that wants to make lenders more disciplined, seemed unwilling to inject money into the markets.
However, PBoC said on Thursday it had carried out "short-term liquidity operations" to tackle the problem and on Friday released a more detailed report, saying it would inject $49 billion into the financial market.
In a similar move in June, Chinese authorities ordered the media to "strengthen their positive reporting" and "fully report the positive aspect of our current economic situation, bolstering the market's confidence", according to a copy obtained by the FT.
Over nine consecutive days the benchmark Shanghai Composite Index has fallen, with 2 per cent on Friday, making it the longest losing streak in over 19 years.