Experimental Ebola drug helped critically ill doctor – study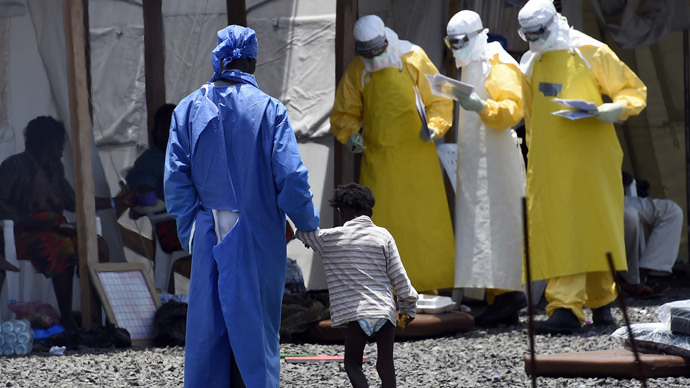 An anti-Ebola prototype drug has helped a critically ill doctor from Sierra Leone, according to the latest study. The medic, who was flown to a German hospital in September with severe Ebola symptoms and discharged a month later, fully recovered.
The study, published in medical journal The Lancet, has urged clinical evaluation of the treatment.
The 38-year-old doctor was airlifted and transferred to Frankfurt University Hospital in September, showing vascular leakage and failure of several organs.
"In view of the urgency for action in light of the current epidemic, where validated therapies are desperately needed, the efficacy of FX06 should soon be assessed in clinical trials or at least by standardized collection of data from patients with Ebola virus disease who received it in a compassionate use setting," the patient's medics wrote in The Lancet.
After antibiotics and a three-day course of a test drug FX06 – only clinically tested to work on mice – the patient demonstrated drastic improvement. He was released after a 30-day observation period, with no Ebola material in his blood plasma, the doctors said in a statement.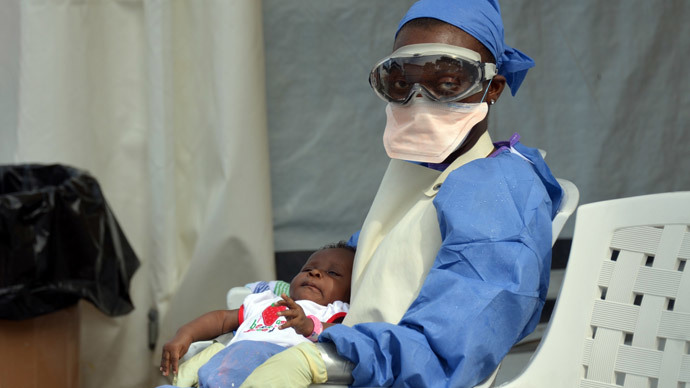 "Even though the patient was critically ill, we were able to support him long enough for his body to start antibody production and for the virus to be cleared by his body's defenses," said Dr. Timo Wolf, who led the study.
Additionally to the drug, intravenous fluids, mechanical ventilation and procedures to treat kidney failure, including dialysis, were used.
During the treatment, doctors noted that the medicine supported the patient until he could begin to produce antibodies against the deadly virus that has already led to 7,000 deaths.
FX06, developed at Vienna General Hospital, may help repair the walls of a patient's blood vessels, keeping the person alive long enough to develop antibodies to battle the virus, Petra Wülfroth, acting chief operating officer of the drug's developer, said in a telephone interview with Bloomberg.
There is no proven cure or vaccine for Ebola. A number of potential vaccines and drugs have been developed but none of them have been through all clinical tests.
You can share this story on social media: