'New era for off-world manufacturing': NASA prints first 3D object in space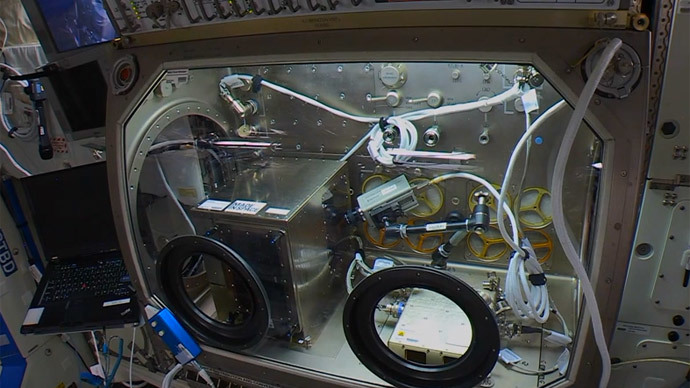 In a historic move, the International Space Station's (ISS) NASA-installed 3D printer has manufactured its first object – a replacement part for itself.
NASA's Zero-G printer, which is designed to operate in zero gravity, was developed in collaboration with Made In Space – a California-based startup – with the aim of eventually being able to manufacture all replacement parts needed in space, instead of having to have spare parts delivered by rocket from Earth.
"This first print is the initial step toward providing an on-demand machine shop capability away from Earth," Niki Werkheiser, NASA project manager for the ISS 3D printer, said in a press release.
Werkheiser explained that if the technology proves successful after further testing, scientists will soon be able to email hardware to space.
Proponents are excited about the burgeoning potential of printing in space, and claim that it marks a historical shift in how scientists and astronauts will approach space travel, explaining that the development could improve the feasibility of traveling to Mars or beyond, by ushering in "the era of off-world manufacturing," as the Made in Space website puts it.
"It represents the idea that if something goes wrong on the space station, or future space stations, the crew and NASA now have the ability to build a solution," Made in Space CEO Aaron Kemmer told Space.com.
"It's a huge milestone, not only for Made In Space and NASA, but for humanity as a whole," he added.
The printer was installed earlier this month by astronaut Butch Wilmore, after being delivered to the station by the SpaceX dragon capsule – a robotic freight carrier – in September.
READ MORE: Made in Space: Zero-gravity 3D printer installed on ISS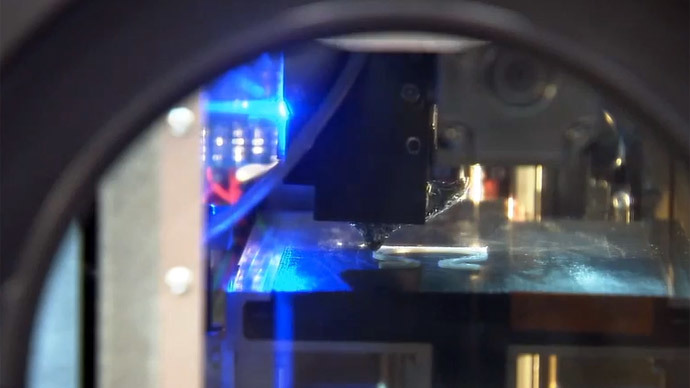 Teams from NASA and Made In Space are currently analyzing the printed part's functionality, and are hoping to incorporate their findings into developing the next model.
The team's next 3D printer is expected to be delivered to the space station in early 2015.
You can share this story on social media: