Hillary Clinton makes GQ's 2016 'least influential' list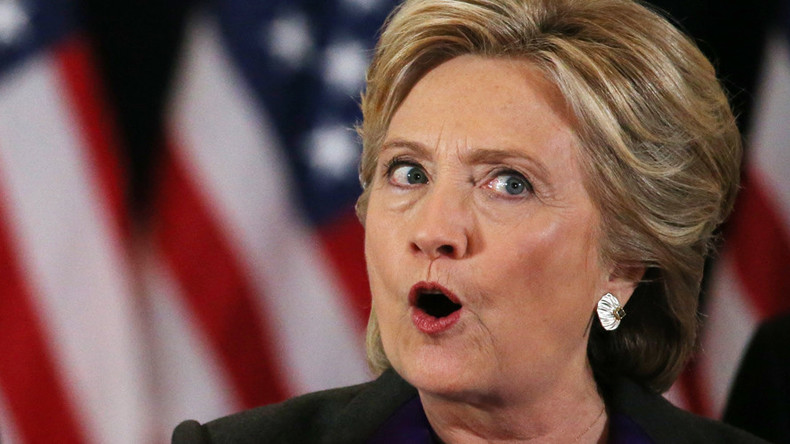 Hillary Clinton just can't win. Not only did she lose the presidency and come in second as Time's Person of the Year, but she just got added to GQ's "Least Influential People of 2016" list. And Forbes' annual influence ranking doesn't disagree.
Clinton was one of 27 people and groups (plus God and Harambe) included in the sixth annual "comprehensive, anger-fueled list of everyone who ruined our year" compiled by GQ correspondent Drew Magary.
"I hate putting her here, given that liberals turned on her like pit vipers the moment she conceded, and given that nearly three million more people voted for her than her opponent, and given that Russia deliberately hijacked the election cycle," he wrote. "But I have no choice. When you lose an election to Donald Trump, you belong on this list."
The inclusion comes just days after the Electoral College officially named Republican Donald Trump as the winner of the presidential campaign, despite Clinton winning the popular vote by just under 3 million votes. Earlier in December, the former secretary of state also came in second to the president-elect to be Time Magazine's 'Person of the Year'.
GQ did have to remove Trump from the "Hall of Fame" category of its least-influential list this year, which still includes actress Amanda Barnes and singer/political activist Ted Nugent.
"This man is now less than a month away from becoming President of the United States, and poised to deliver us into the same kind of sustained irrelevancy that he has mastered over the past three decades," Magary wrote about GQ's about-face. "I've already begun scouting real estate in Australia. I'm told schools there are affordable."
The remainder of the list was dedicated to "a number of boobs, liars, and hapless idiots" who helped Trump get elected. "These are the people who added their own little secret ingredient to the hearty gumbo of American vapidity that gave us President Trump."
Some of the other people and groups included in the GQ list were:
Of course, we can't forget the aforementioned God: "Listen, I know that You are not a micromanager... But this is getting out of hand… We're not gonna make it if You just stay up there in the clouds playing backgammon all day and what not. We need help. AND DON'T SEND FLOODS! Floods are not the answer to everything, man."
And Harambe: "He's gotta be up in gorilla heaven right now wondering what's so goddamn funny."
Clinton didn't even make Forbes' annual list of the most influential people in the world. Trump came in second place in that ranking, losing out to Russian President Vladimir Putin.