Harambe for president: Thousands reportedly vote for dead gorilla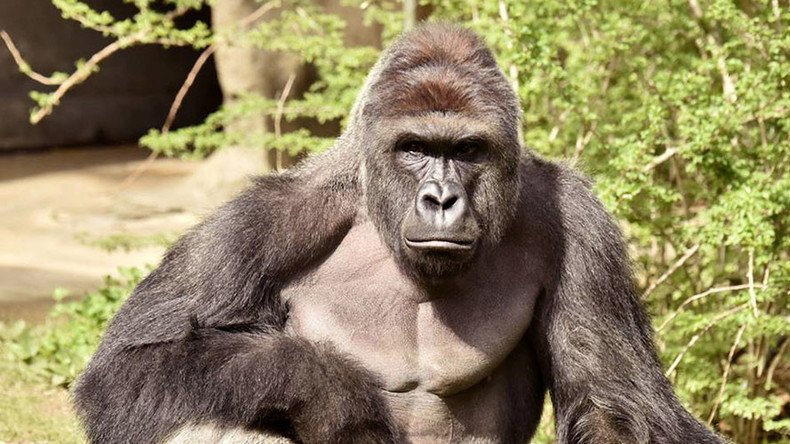 Thousands of US voters reportedly cast their votes for a dead gorilla and a world famous cognac instead of Donald Trump or Hillary Clinton in the US presidential election.
An estimated 11,000 people reportedly wrote in 'Harambe' – the gorilla who was shot and killed by staff at Cincinnati Zoo in May when a toddler fell into his enclosure – as their preferred candidate to become the 45th President of the United States.
READ MORE: Criminal charges possible amid public outcry over Cincinnati gorilla death
Some of those guilty of spoiling their votes even took to Twitter to share an image of their ballots.
Hennessy was also a popular alternative voter option, according to Twitter reports.
Although the reports have not been verified, the mere claim that thousands chose to 'waste' their vote sparked outrage online.
In July, months before any votes were cast, Democratic polling firm Public Policy Polling had put support for Harambe at 5 percent – ahead of Green Party candidate Jill Stein. They said that the dead gorilla's ratings drew level with Stein in August at 2 percent.
Just eight states did not allow space for write-ins in this year's presidential election
READ MORE: Canadians pledge their own wall to block Trump-fleeing US liberals







You can share this story on social media: