'They gave him horns': Trump's TIME cover fans flames of devil conspiracy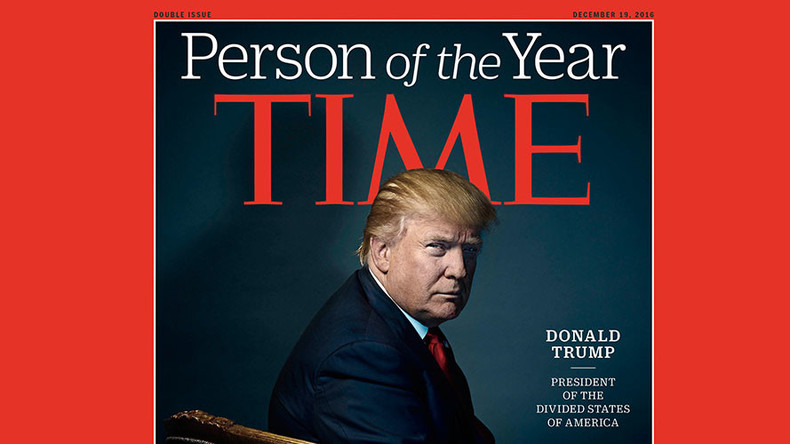 Donald Trump's TIME magazine cover sent the internet into overdrive, as netizens noticed something strange about the picture of the president-elect.
The cover, announcing Trump as Person of the Year, fired up many social media users, after they realized the future president appeared to have sprouted horns.
Many felt the magazine was portraying Trump as the Prince of Darkness himself.
Yet Time Inc. has provided Trump with both the horns and a halo on its covers of TIME and People magazine.
Not everyone was convinced the 'M' represented horns.
We even got to see what dead gorilla Harambe, who polled so brilliantly in November's US presidential election, would look like on the front of the esteemed publication.
TIME responded to the online heat by pointing to other covers where the 'M' in TIME was behind the subject's head.
"Given the shape of the letter 'M' in the magazine's name and its location on the cover, many other subjects in the past have also appeared to sprout extra features," it said. "It's happened to Hillary Clinton at least twice. It's happened to Bill Clinton, and George W. Bush, too."
The magazine even compiled a slideshow of its other devilish cover stars, which included many images of popes appearing to sport the horns.
Many on social media drew comparisons between Trump's TIME cover and Adolf Hitler's own one from 1941. Hitler also won the Person of the Year in 1938.
Inevitably, DIY TIME covers started to spring up.
WATCH MORE: