UFC chief Dana White reveals talks with Mayweather team on Khabib fight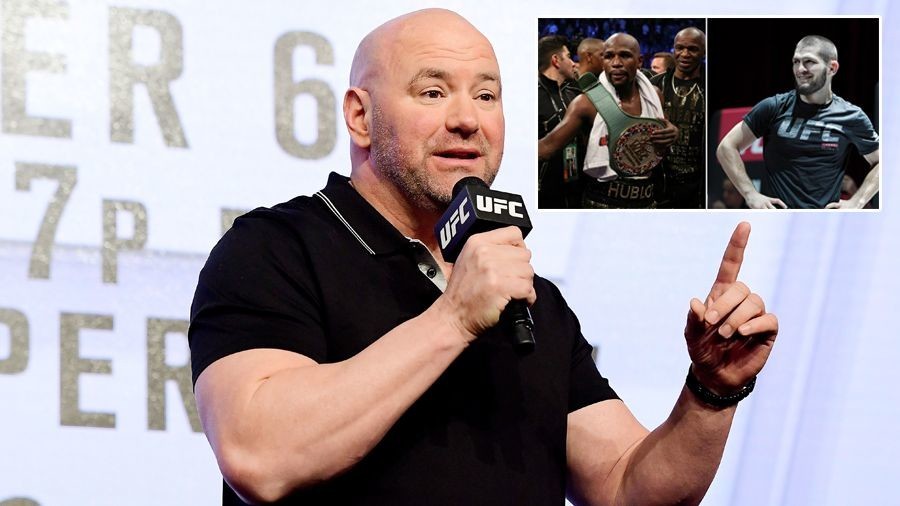 UFC boss Dana White has revealed he met with Floyd Mayweather's team to discuss the boxer making the switch to MMA to face Khabib Nurmagomedov, claiming that although White himself is skeptical Mayweather hasn't ruled it out.
Talk has been building of a Khabib versus Mayweather megafight since the Russian's win over Conor McGregor in October, after which Nurmagomedov trained his sights on the retired boxer.
UFC boss White revealed on Thursday that he had met with Mayweather's team to discuss the possibility of making an octagon fight with Khabib happen – although at the same time remained staunchly skeptical.
"I actually had a meeting yesterday [Wednesday] in Los Angeles about this," White told ESPN.
"I don't want to say anything that makes it sound like, 'Oh wow, this could happen.' But we had talks yesterday.
"I don't think it's going to happen. I don't think the fight would happen in the UFC, but they didn't say no."
READ MORE: 'You fight in UFC, we're not boxing him' – Mayweather must face Khabib in octagon, says Dana White
White was a key broker in making the 2017 'Money Fight' between Mayweather and McGregor happen, which saw the boxing great pocket a reported $275 million and the Irishman an estimated $100 million for his foray into the ring.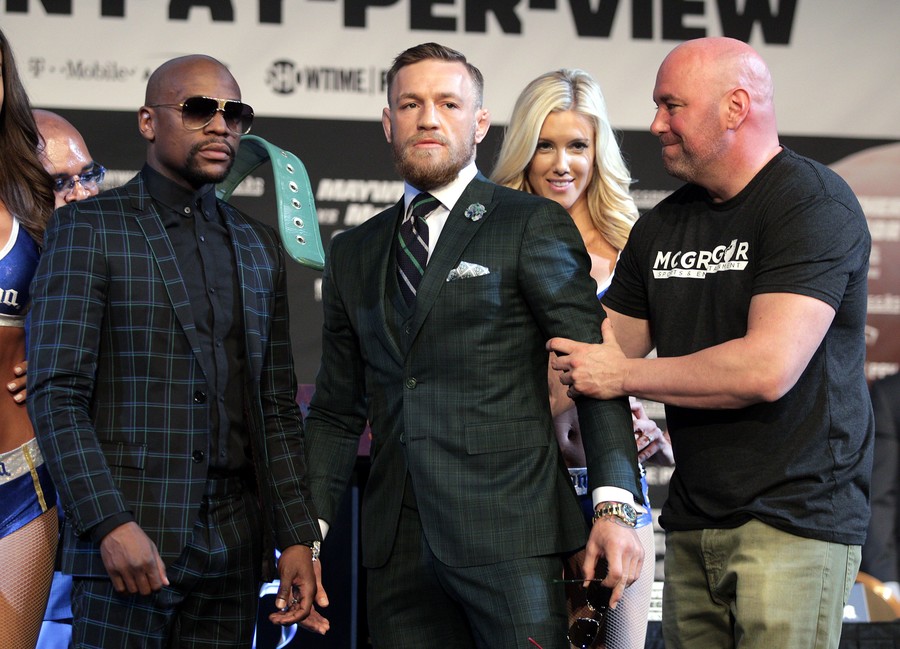 White said his doubts over a potential Khabib-Mayweather fight were similar to the disbelief he initially held about the McGregor bout with the US boxer.
"We went over there, we boxed him [Mayweather]," White said. "If he wants to do it again, he has to come to the UFC. I don't think it's realistic at all, but I didn't think the [McGregor] boxing match was either. So, we'll see.
"There's a reason Floyd Mayweather wants to fight my guys: There's big money there for him. Obviously, there's big money there for us, but I'm not into making those kind of fights.
"If Floyd wants to come over here – he says he's been wrestling and doing this or that – if he wants to come over and fight in the UFC, he's more than welcome."
READ MORE: Khabib Nurmagomedov adds Turkish President Erdogan to list of high-profile meetings (VIDEO)
White added, however, that he had yet to discuss the idea with the other half of the equation – Khabib – but would at least be willing to talk to him about it.
"If it was something that Khabib really wanted to do, we'd have to sit down and talk about it, but I don't like anything about it. I haven't talked to Khabib about it at all."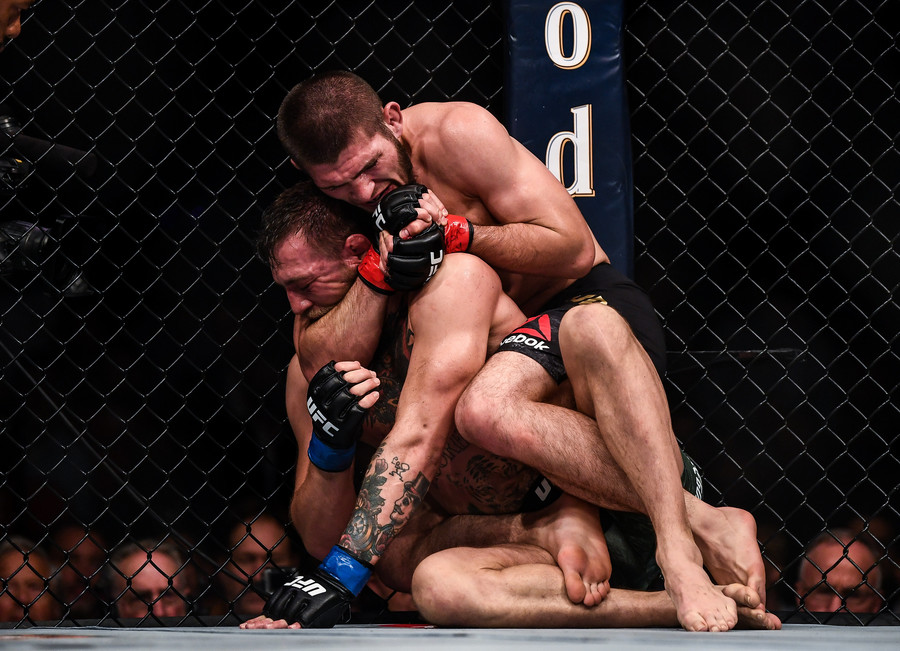 Mayweather has implored Nurmagomedov to "come into my world" and meet in the ring, which the Dagestani fighter has said he is willing to do in front of 100,000 fans in Moscow.
READ MORE: Khabib's plans for Luzhniki megafight with Mayweather twist the knife in McGregor
However, earlier this week Nurmagomedov reportedly indicated he would expect Mayweather to make the switch to MMA as part of a two-fight deal.
In October, the founder of The Money Team Russia, Timofey Kurgin, exclusively told RT Sport that Mayweather had in fact been in talks with the UFC.
Mayweather, 42, retired for a second time after his 10th-round TKO victory over McGregor in Las Vegas in August 2017, which moved his unblemished record to 50-0.
Nurmagomedov retained his UFC lightweight belt with a fourth-round submission win over the Irishman when McGregor made his return to the octagon in October.
That victory was marred by a mass post-fight melee involving the two fighters and their teams, for which they were both temporarily suspended.
The pair will learn their fate at a disciplinary hearing in Nevada in December, although Khabib vowed this week that he would not attend the meeting, saying: "I'm not guilty. I started the fight and I finished as a man."
READ MORE: 'I'm not going': Khabib refuses to attend Nevada hearing for post-UFC 229 McGregor melee
You can share this story on social media: