'I'm not going': Khabib refuses to attend Nevada hearing for post-UFC 229 McGregor melee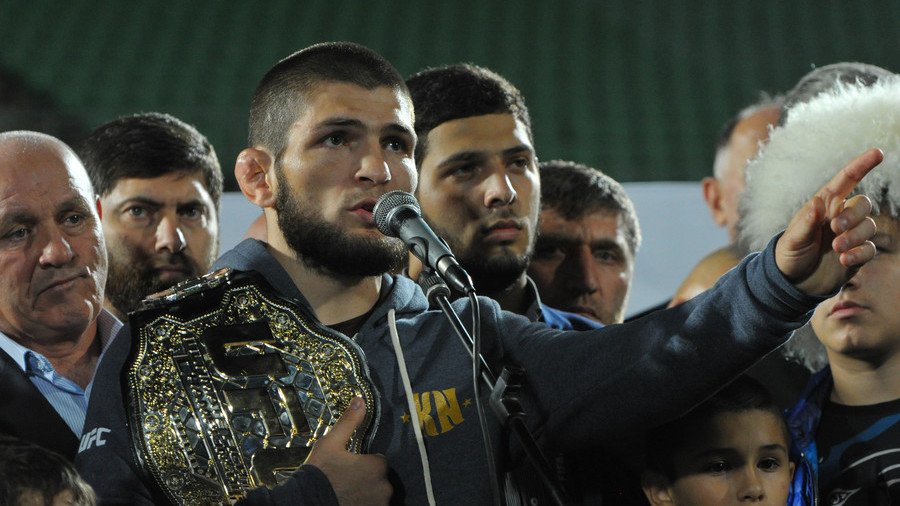 Khabib Nurmagomedov has stated he will not attend the Nevada State Athletic Commission (NSAC) hearing to decide the punishment of himself and opponent Conor McGregor following their post-UFC 229 at T-Mobile Arena in Las Vegas.
READ MORE: Nevada authorities extend indefinite bans for Nurmagomedov & McGregor over UFC 229 brawl
Khabib's $2 million fight purse was witheld by the UFC after he vaulted the cage and launched himself at McGregor teammate Dillon Danis immediately after his fourth-round submission win over McGregor on October 6.
Members of the Russian's team were also involved in the brawl, clashing with McGregor inside the cage.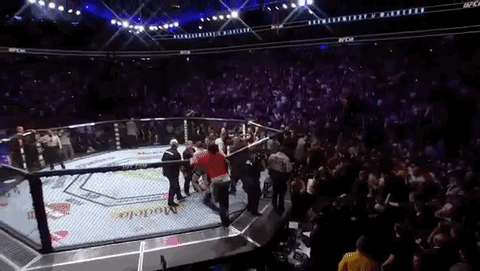 NSAC chiefs initially banned the pair on October 15, and at a meeting on October 24, Commission officials indefinitely extended temporary bans on the pair, but branded Nurmagomedov "the catalyst" for the brawl, although they did agree to release half of the Russian's estimated $2 million purse to pay his training team.
The commission requires both Nurmagomedov and McGregor to appear in person at a December hearing to determine their final punishments.
However, speaking in an interview with beIN Sports, Khabib balked at fulfilling the requirement, believing his innocence to speak for itself.
"On December 10 they will meet again and call me but I'm not going, I'm not guilty. I started the fight and I finished as a man," Khabib insisted with typical stoicism.
READ MORE: 'McGregor embarrassed himself in front of his country and family' – Khabib manager
"They'll punish the initiator, I won the fight in the rules. After the fight I showed him that what he did before the fight would not be unrequited," he added.
Following the fracas, UFC fighter Zubaira Tukhugov, who was seen entering the cage and striking McGregor, was later withdrawn from a fight card where he was due to face the Irishman's training partner, Artem Lobov. The move prompted Khabib to threaten quitting the UFC altogether.
You can share this story on social media: