'McGregor embarrassed himself in front of his country and family' – Khabib manager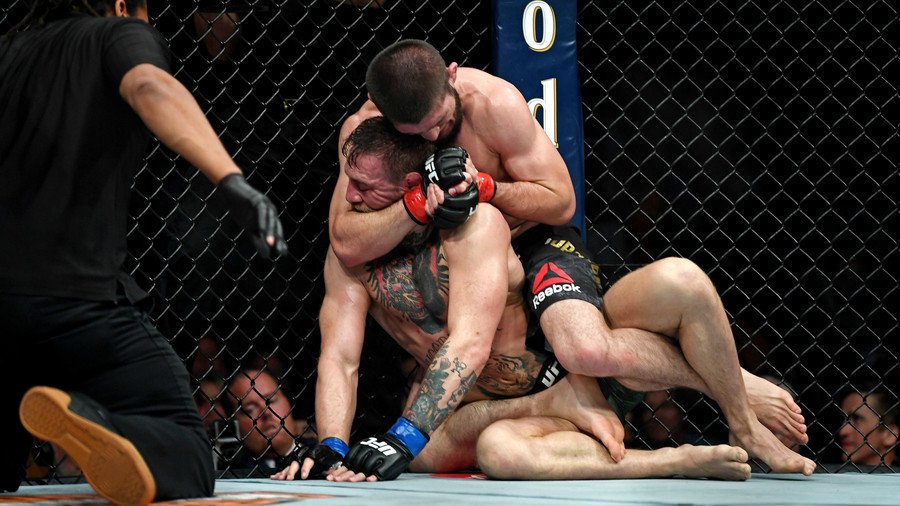 Khabib Nurmagomedov's manager Ali Abdelaziz says the Russian UFC star is "planets away" from Conor McGregor, who he claims "embarrassed himself in front of his family and country" during his crushing submission defeat to Khabib.
Talking to TMZ about Nurmagomedov's future plans, including a possible rematch with McGregor, Abdelaziz said the undefeated UFC lightweight champion has reached the level of global superstar, and is "not on the same planet" compared to the Irishman.
"Come on, man! You have a guy meeting with [Russian President] Putin, [Turkish President] Erdogan. And, the other guy is selling liquor on the corner store. It's not even on the f**king same planet," said the fighter's manager.
"If this [fight] happens again, I want to see his face broken. I really want to see [Conor] drink his own blood. He talked a lot of shit. He didn't back it up. Embarrassed himself in front of his whole beautiful country of Ireland, his father, his mother, his wife. Embarrassed himself in front of his kids."
Abdelaziz did not dismiss a potential rematch between the pair, despite the toxic build-up to the fight in Las Vegas and the mass brawl that followed Nurmagomedov's fourth-round submission win.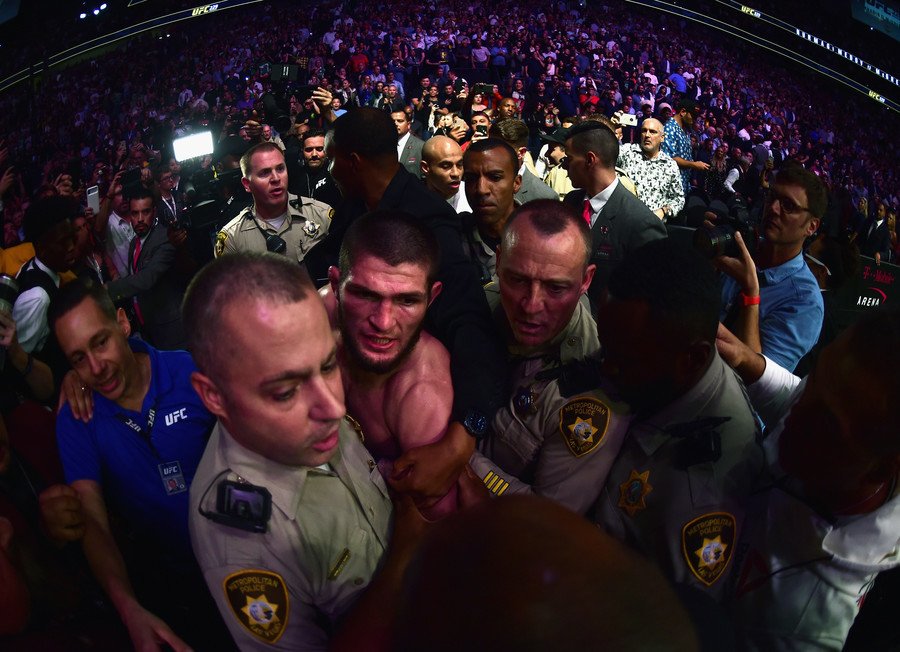 "If someone can put a big paycheck on the table and we can get it done… Maybe will give a rematch, I don't know."
But while fight fans are wondering if Nurmagomedov v McGregor II will ever take place in the UFC, both men remain suspended by the Nevada State Athletic Commission for the post-fight chaos, having had their bans extended until at least December.
READ MORE: Nevada authorities extend indefinite bans for Nurmagomedov & McGregor over UFC 229 brawl
After submitting McGregor in the fourth round, Nurmagomedov jumped over the octagon to attack one of McGregor's cornermen, who was allegedly insulting him during the fight.
You can share this story on social media: