'Conor could've been killed, I had to step in' – Irish fan reveals role in McGregor-Khabib brawl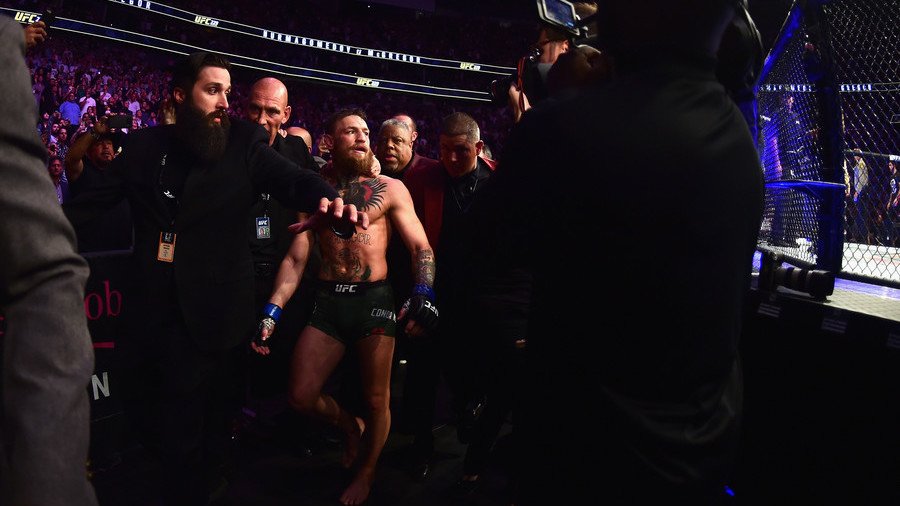 Amid the mass carnage unleashed after Khabib Nurmagomedov's win over Conor McGregor at UFC 229, there was the bizarre sight of a fan leaping from the crowd and entering the cage in a frantic bid to protect the Irish MMA star.
Chaos unfolded just seconds after Nurmagomedov submitted McGregor in the fourth round in Las Vegas, with the Russian vaulting the fence and launching himself at members of the Irishman's team, setting off a mass melee.
McGregor fan David Martin, 41, had a cageside view of events – and has now revealed all about how he raced to protect McGregor from a potentially "fatal" blow as the Irish star clashed with members of Nurmagomedov's team in the octagon.
Martin says "patriotism took over" as he rushed from his seat and into the cage – stunning onlookers including UFC two-weight champ Daniel Cormier, who was with Nurmagomedov's entourage.
READ MORE: 'McGregor talked about my religion, my father… what about that s***?' – Khabib on UFC 229 brawl
"I wouldn't say adrenaline took over," Martin told USA Today. "I'd say patriotism took over first. I thought Russia was attacking Ireland. I thought a bunch of Russians were jumping in and this guy [McGregor] was tired and beaten down from the fight and was being attacked by what I thought were a bunch of Russian fans.
"I needed to step in. I was thinking my country was calling for me right now and I'm going in," added Martin, who is CEO of a company which works with the UFC on its website.
Footage of the incident clearly shows Martin, decked out in a smart light-colored blazer and jeans, rushing through the open cage door as McGregor clashed with members of Nurmagomedov's team, including his cousin Abubakar Nurmagomedov and UFC fighter Zuybara Tukhugov, who was in a bright red T-shirt.
Martin said he feared that McGregor, who had just faced a gruelling rear naked choke submission from Nurmagomedov, "could have been killed" as the free-for-all raged.
"In reality, if that guy that hit Conor in the head hit him in a different spot, like right-center of the back of the head and it could have been a fatal blow and Conor could have been dead.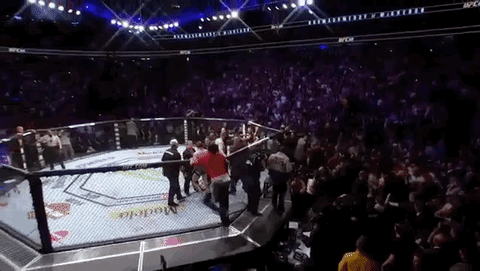 "It happens all the time at nightclubs, somebody gets punched right in back of head and it's a fatal blow. Just because you're Conor McGregor it doesn't mean that something like that can't happen to you. I thought Conor could be killed and those guys were going in to kill him and that's what I could not have happen…
"I saw the guy in the red shirt jump over the rail and I thought, 'Oh Jesus, Conor has nobody in there with him'…I wanted to get in there and protect my countryman, I thought there were all Russian guys in there and I wasn't having that," Martin said.
READ MORE: 'Khabib fight is happening next year, then I want McGregor again' – Mayweather (VIDEO)
The UFC fanatic revealed he had remained in the cage once the fracas had died down, seeking to calm McGregor down. The fan also said he had received a message of thanks from McGregor's manager over the incident, although 'The Notorious' himself had not been in touch.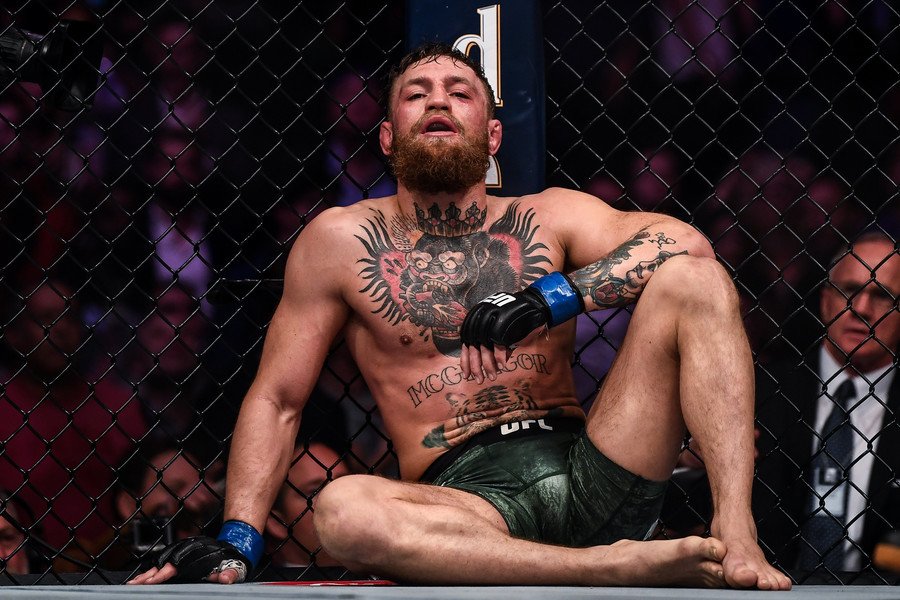 The MMA fan hailed UFC fighter Cormier "as a champion of keeping the peace" for his role in quelling the row, saying Cormier had calmed Khabib down and prevented tensions from flaring for a second time.
Summing up his memorable night, Martin echoed McGregor's own patriotic mantra: "When one of us goes to war, we all go to war."
READ MORE: The crazy life of Khabib Nurmagomedov: From brawls & bans to 50 Cent & Floyd (VIDEO)
The ugly scenes marred what was a dominant victory for Nurmagomedov, who defended his lightweight crown and extended his unbeaten MMA record to 27-0.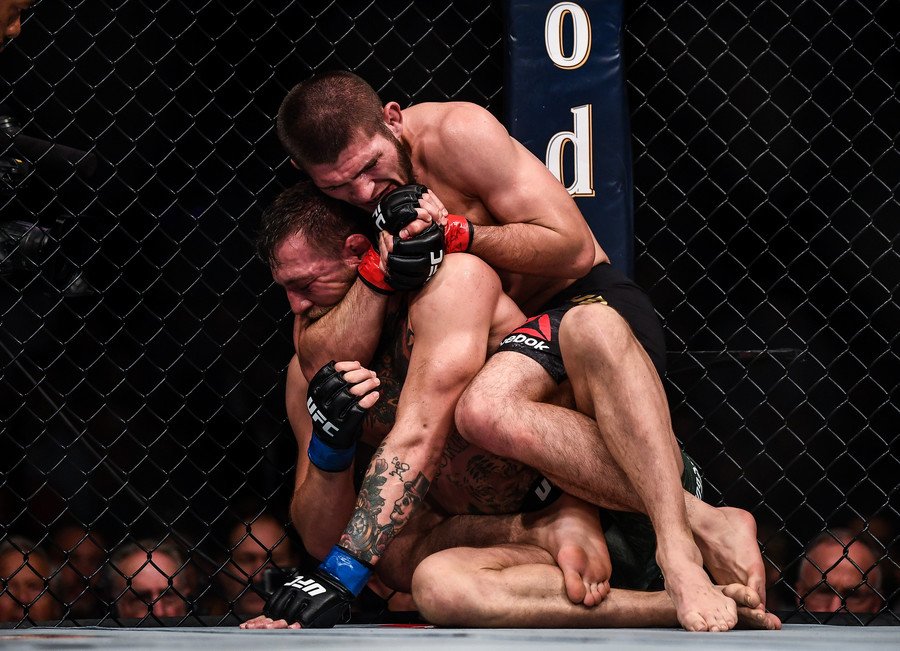 The Dagestani fighter is facing a lengthy suspension by the Nevada state authorities, and has also had his $2 million fight purse withheld.
His teammate Tukhugov has been removed from the fightcard for a UFC event later in October, where he was due to face McGregor teammate Artem Lobov in a further grudge match between the pair's camps.
READ MORE: Fight between Khabib and McGregor teammates cancelled after UFC 229 post-match brawl
Nurmagomedov himself apologized for the brawl immediately after the fight, citing McGregor's insults during the build-up, including comments about his father, country and religion.
You can share this story on social media: