'I saw you slap Conor. That's not our custom': Chechen leader Kadyrov to Tukhugov after UFC229 brawl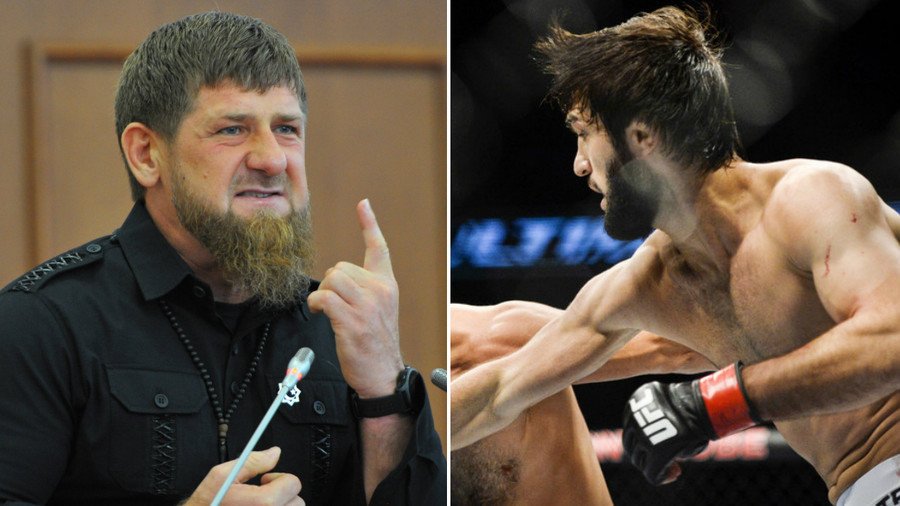 Chechen leader Ramzan Kadyrov has advised Russian UFC fighter Zuybara Tukhugov to next time strike "according to Chechen custom" after he "slapped" Conor McGregor following Khabib Nurmagomedov's win over the Irishman at UFC 229.
READ MORE: 'Send me my broken contract': Khabib threatens to quit UFC if 'brother' banned for Conor punch
Tukhugov had his fight with McGregor teammate Artem Lobov on October 27 called off by the promotion after the Chechen fighter vaulted the octagon and became involved in a bust-up with McGregor seconds after Khabib's fourth-round victory.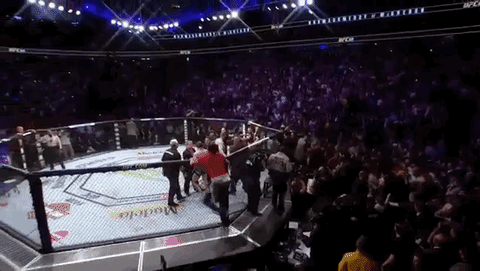 Blows were exchanged between the two, which resulted in questions about Tukhugov's future within the organization being raised. But Kadyrov believes Tukhugov's behavior was not in-keeping with "custom," and advised to next time strike "like you were taught in the meadows of your village."
In a lengthy post to Instagram, Kadyrov wrote: "Zubair, you know who you are and where you're from! I remember you from when a spritely young boy from the Tukhugov family regularly fought in the fields near Tsentaroy.
Khabib had already sensationally threatened to quit the UFC should they punish Tukhugov, goading the UFC to send his "broken contract." Kadyrov offered similar support in numbers for the fighter, who has had three fights in the UFC and holds a record of 18 wins and 4 losses in professional MMA.
"You are not on your own, don't worry about that. You have us - your countrymen. You have the best club under the sun - Akhmat MMA, which arranges fights for you on the highest possible level. And what's more...I saw the slap you gave Conor. That's not according to our custom.
READ MORE: 'UFC offered Khabib $15mn for McGregor rematch, but we want Ferguson' – Nurmagomedov uncle
"If it was, it would be entirely different. If you give your word to stand up for your friend again, remember! Strike like you were taught in those same meadows - silently, briskly and sharply. On the button, as they say...that's it Zubair!"
Tukhugov received the kind words by thanking his "big brother" Kadyrov for his support, and promised, in his own Instagram post, that the fighters of Akhmat "will show just how sharp we are."
UFC president Dana White pledged that despite a recent strained relationhip, Khabib would stay with the promtion, but was undecided on the future of Tukhugov, telling TMZ Sports: "Well, [Khabib's] staying in the UFC...I don't know what is going to happen. We'll see how it plays out."
You can share this story on social media: