'UFC offered Khabib $15mn for McGregor rematch, but we want Ferguson' – Nurmagomedov uncle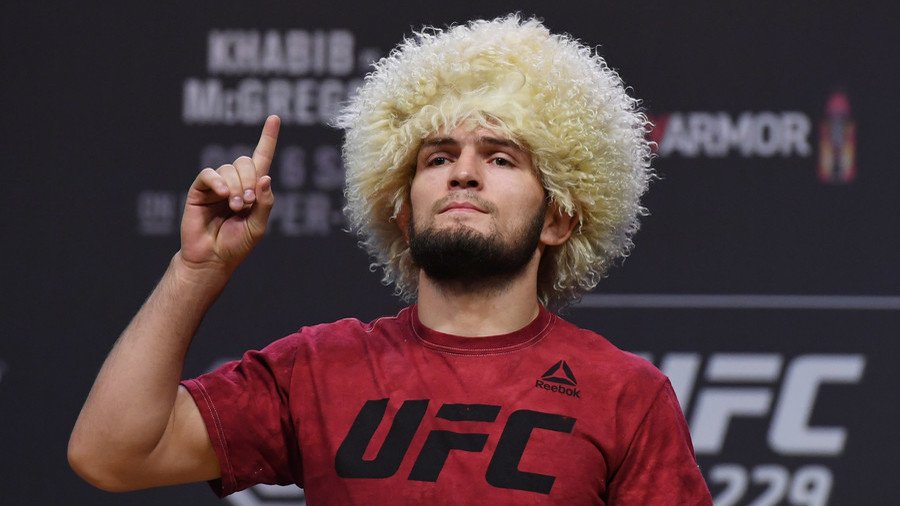 Russian UFC champion Khabib Nurmagomedov has reportedly turned down $15 million for a rematch with Irish MMA superstar Conor McGregor, and has his sights set on Tony Ferguson instead.
With Khabib Nurmagomedov's future in the UFC in doubt amid a dispute over the possible sacking of his friend and sparring partner Zubayra Tukhugov, due to his involvement in the post-fight brawl with McGregor and his team at UFC 229, speculation continues to build about the potential career options for the undefeated fighter.
American rapper 50 Cent has offered the Dagestani fighter $2 million to move to the second biggest MMA promotion, Bellator, while a possible boxing fight with Floyd Mayweather has also been touted.
While a Bellator move doesn't appear realistic given the level of competition in the promotion and less lucrative financial clout, talk about a boxing bout has recently been fueled by Khabib's father and coach, Abdulmanap Nurmagomedov, as well as by 'Money' Mayweather himself.
READ MORE: 'Get the checkbook out!' – Mayweather responds to Khabib call-out
But despite the rumors of a UFC departure, the 30-year-old Nurmagomedov has one fight that he's long described as "unfinished business": a match-up with US lightweight Tony Ferguson.
Ferguson is running an impressive 11-fight winning streak, and has previously been scheduled to fight Nurmagomedov as many as four times. Two of their bouts have been canceled due to Ferguson's health issues, and two due to Nurmagomedov's.
READ MORE: Ferguson beats Pettis in brutal slugfest, launches scathing attack on McGregor
Khabib's continued determination to face Ferguson was confirmed by his uncle, Alex Nurmagomedov.
"Khabib is not interested (in a McGregor rematch,) he won't fight him for any kind of money," he told Russian outlet Sport Express.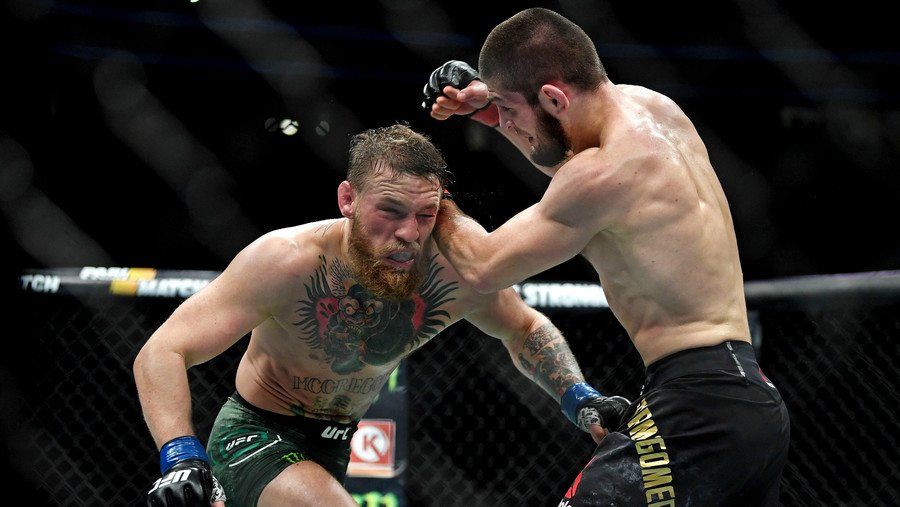 "I know that they offered him a rematch. Right away they offered him $15 million. But Khabib said 'no.' Conor has to get in the line, fight with others. Khabib wants to fight Ferguson."
But while Nurmagomedov is still hoping to fight in the UFC, the lightweight champion's uncle also mentioned possible plans for an early retirement.
"We were planning for Khabib to fight Ferguson in April or May. And retire from sports after that. But now, after they fired Tukhugov, he said that he is refusing to accept his fight purse and might quit the UFC. We can't exclude the possibility that this can actually happen. But if they keep Tukhugov, then in April-May we will fight Ferguson. We would be interested in this fight. Ferguson is a good fighter," he added.
Who do you think 'The Eagle' will fight next?
You can share this story on social media: