'Get the checkbook out!' – Mayweather responds to Khabib call-out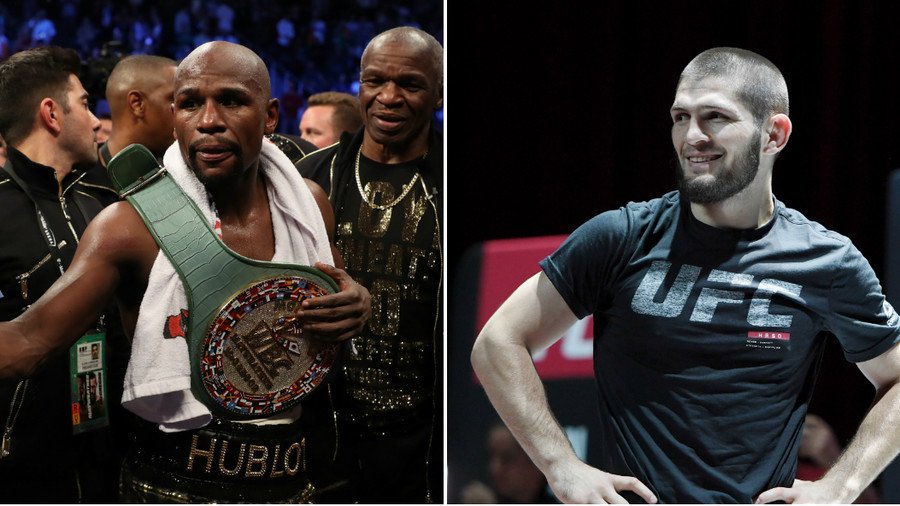 Floyd Mayweather has sensationally hinted he is ready to face MMA star Khabib Nurmagomedov, telling broadcasters to "get the checkbook out" after the Russian UFC lightweight champ called out the US boxing icon.
In a video posted over the weekend, Nurmagomedov laid down the challenge to Mayweather, citing the pair's respective undefeated records and proclaiming "in the jungle, there is only one king."
READ MORE: 'There's only one king in the jungle' – Khabib calls out Mayweather (VIDEO)
The retired boxing great, 41, has now tweeted his response, saying "CBS, Showtime and MGM Grand get the checkbook out!" and adding a link to the video featuring Nurmagomedov's call-out.
Mayweather famously met MMA star Conor McGregor in a lucrative boxing bout in 2017, stopping the Irishman in the 10th round and making an estimated $275 million from the fight.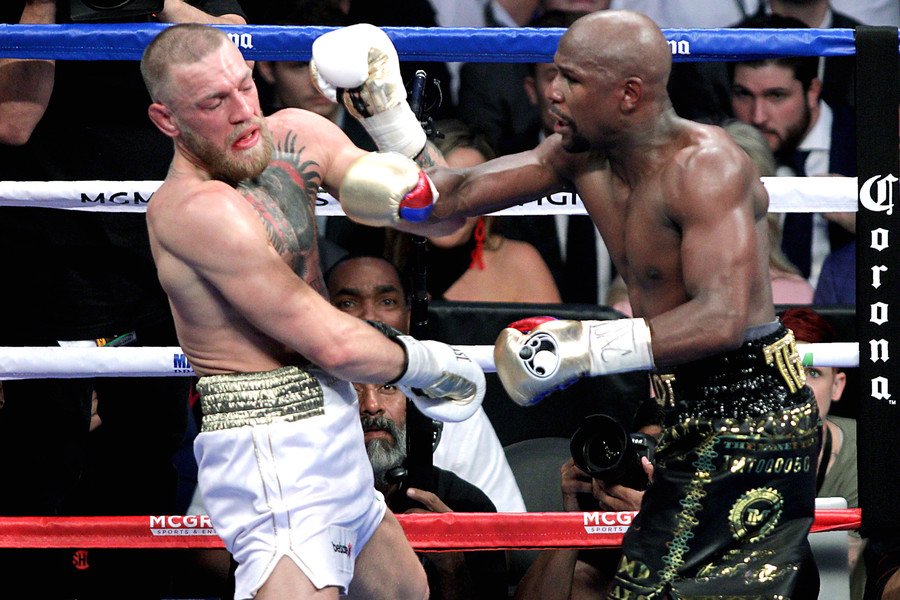 McGregor returned to the octagon on October 6 to meet lightweight king Nurmagomedov, who comprehensively beat him via fourth-round submission win.
The Dagestani fighter clearly feels he can succeed where McGregor failed by calling out Mayweather - although he didn't indicate which discipline the pair should meet in.
READ MORE: Khabib Nurmagomedov submits Conor McGregor at UFC 229 (PHOTOS)
Nurmagomedov's UFC future appears uncertain amid the fallout from the mass brawl that marred his win over McGregor.
He is facing a lengthy suspension from the Nevada Athletic Commission, and has threatened to quit the UFC if the promotion drops a teammate who was also involved in the melee from an upcoming fight card.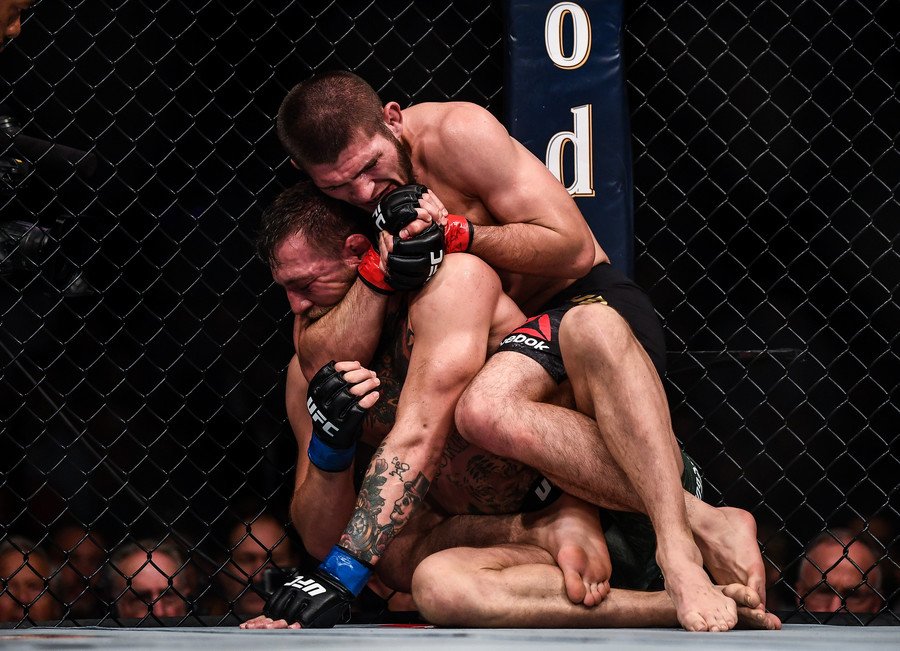 Should Nurmagomedov leave the UFC he would not be short of offers, with rapper 50 Cent offering him $2 million to make the switch to rival organization Bellator.
READ MORE: Rapper 50 Cent offers Khabib $2 million to ditch UFC for Bellator
Meanwhile, former five-division world champ Mayweather retired with an unblemished record of 50-0 after the fight against McGregor, but has been touted for a return to the ring against former rival Manny Pacquiao in a repeat of their 2015 superfight.
READ MORE: Return of the May-Pac? Mayweather announces comeback 'this year' for '9-figure' Pacquiao rematch
But if the price is right for the boxer nicknamed 'Money', then another bout with an MMA star could well be on the cards.
You can share this story on social media: