'We want Tyson in our corner' – Nurmagomedov Sr on potential Khabib v Mayweather fight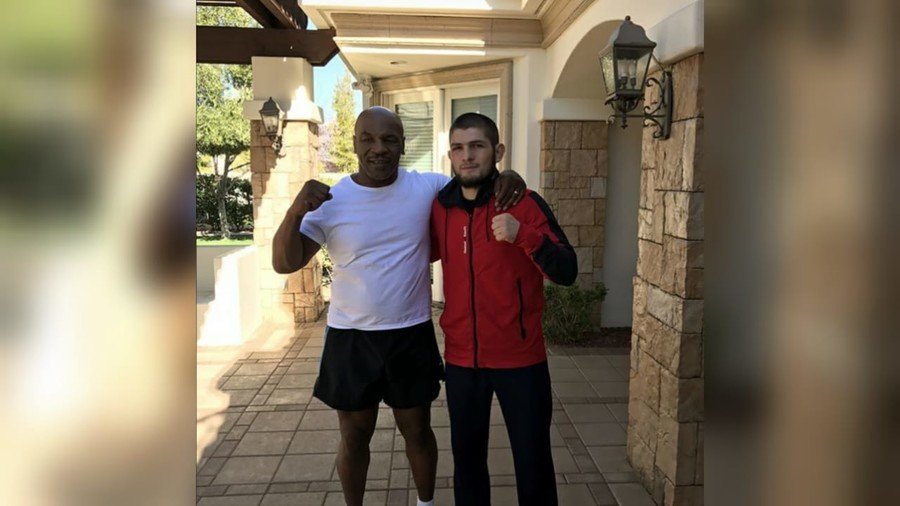 The father of Khabib Nurmagomedov says he wants Mike Tyson in their corner should his son face Floyd Mayweather, also claiming the UFC lightweight king would have a better chance than Conor McGregor did against the boxing icon.
Nurmagomedov called out retired boxing great Mayweather after dismantling McGregor in Las Vegas at UFC 229, citing the pair's respective unbeaten records and proclaiming that "in the jungle, there is only one king."
Mayweather heeded the call in a social media post on Monday, telling broadcasters to "get the checkbooks out," adding: "Let's make Las Vegas great again."
READ MORE: 'Get the checkbook out!' – Mayweather responds to Khabib call-out
The Russian MMA star's father and trainer, Abdulmanap, has now added to the back-and-forth – and believes his son would stand a better chance of beating Mayweather than McGregor did when he lost via 10th-round stoppage to the US fighter in their money-spinning bout in Vegas.
"Khabib will have a chance in boxing, he will have a higher chance than McGregor. Khabib will go close up in the clinch," Nurmagomedov Sr told TASS.
"I would like the best specialist in the boxing world Anatoly Lomachenko and Mike Tyson to be in our corner," he added, referring to the father and trainer of Ukrainian three-weight world champion Vasyl Lomachenko, and US heavyweight legend 'Iron Mike.'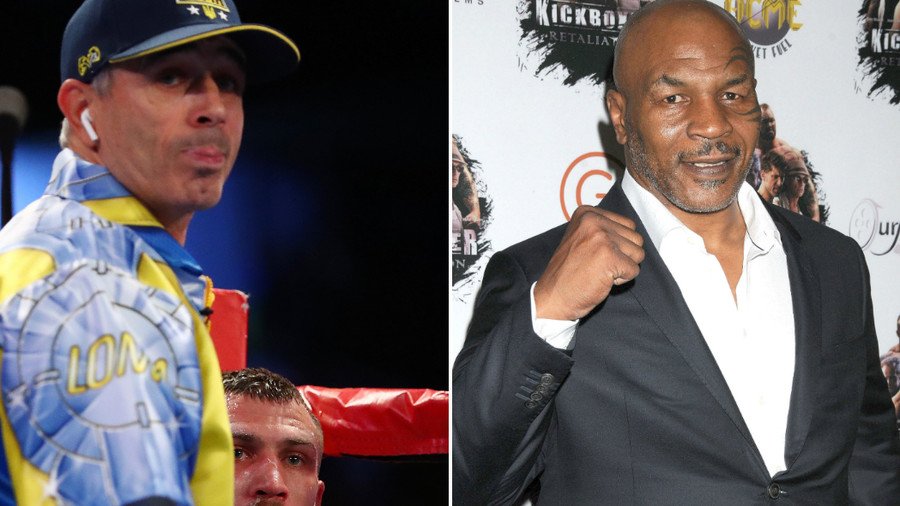 Tyson himself had shared his thoughts with RT Sport ahead of Nurmagomedov's fight against McGregor, saying that he was rooting for the Russian in his bout with the Irish MMA megstar.
Khabib has openly spoken of his admiration for Tyson, while the former heavyweight world champ even donned the Russian fighter's famous 'papakha' headwear when the pair met last year.
READ MORE: 'It's a toss-up, I like Khabib!': Tyson rooting for Russian in UFC 229 McGregor showdown (VIDEO)
Nurmagomedov Sr added a word of caution, however, saying that talk of a fight with Mayweather, 42, was "premature," given that the investigation was continuing into the ugly post-fight brawl that marred his son's win over McGregor.
"Of course Khabib would have a chance [in a fight against Mayweather], but now it's premature to talk about it, there's a trial in Nevada."
READ MORE: Nevada Athletic Commission to suspend Conor & Khabib, mulls indefinite ban
Nurmagomedov, 30, has had his $2 million fight purse withheld by the Nevada State Athletic Commission over the incident – a fact he referred to in his latest response to Mayweather, saying: "But no Vegas, they won't pay my money."
Abdulmanap Nurmagomedov himself was forced to miss his son's win over McGregor when he was refused a visa to enter the US.
As well as talk of a potential match-up with Mayweather, Dagestani native Nurmagomedov has also been offered $2 million in cash by rapper 50 Cent to switch to rival MMA promotion Bellator.
READ MORE: Rapper 50 Cent offers Khabib $2 million to ditch UFC for Bellator
Mayweather, meanwhile, has also fueled talk that he could step out of retirement and put his 50-0 record on the line in a fight against Philippine great Manny Pacquiao, in a rematch of their 2015 superfight.
You can share this story on social media: