'It's a toss-up, I like Khabib!': Tyson rooting for Russian in UFC 229 McGregor showdown (VIDEO)
Heavyweight boxing icon Mike Tyson has said that although the Khabib Nurmagomedov against Conor McGregor fight for the UFC lightweight title on October 6 is a "toss-up," he will be rooting for the Russian.
READ MORE: 'I want Khabib to smash it. He'll stop McGregor!' – Ex-world boxing champ Tszyu (VIDEO)
Champion Khabib, unbeaten in 26 fights, holds the belt stripped from brash Irishman McGregor due to inactivity, but the two will meet at the T-Mobile Arena in Las Vegas in one of the most anticipated mega-matchups in the promotion's history.
It is no secret that Khabib holds 'Iron Mike' in unwaveringly high regard, fulfilling a life-long dream when he visited, upon invitation, the former two-time heavyweight champion of the world at his home in Las Vegas.
During a recent trip to Ekaterinburg, Tyson, the youngest man to ever win the heavyweight crown, aged just 20, said that the match would be a good old 50/50 contest, and rubbished ideas McGregor would have to retire should he be defeated.
"Well that's not true, he still has a lot of fight in him. But it's going to be a tough fight, everyone knows it's going to be a tough fight. It's like a toss-up, know one really knows who is going to win, people are picking with their heart. I like 'Khabib'," Tyson said.
"I don't know if he is the favorite but he has a good chance. You know, Conor lost his last fight (vs. Floyd Mayweather Jr. - TKO 10); Khabib has been on a good winning streak for a while. It's not gonna be an easy fight though for either one of them. It's gonna be hard."
Tyson was known as one of the most feared fighters in the world in his heyday, tearing through the heavyweight division to clinch the IBF, WBA and WBC titles by the age of just 23, earning the moniker 'Kid Dynamite' along the way.
Although Tyson reached the pinnacle of boxing long before MMA lept from the periphery to the near forefront of combat sports, the former champ says that McGregor's cross-over fight against Floyd Mayweather - and the other hybrid matchups it spawned, such as the recent Logan Paul v KSI 'YouTuber' boxing match - was not bad for the sport of boxing itself.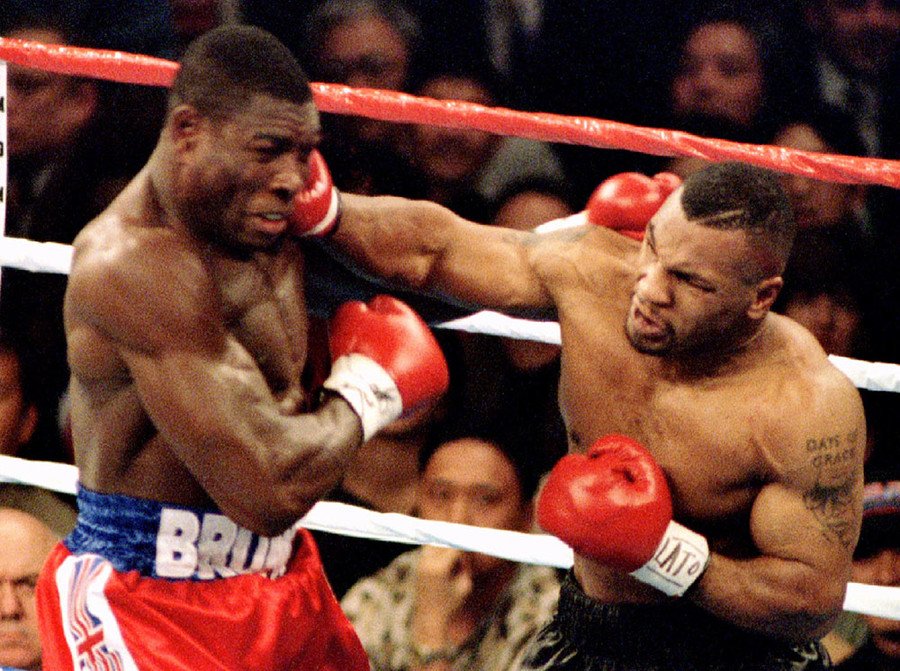 "Hey, no, you can't say that because Conor McGregor did well until he got stopped. No one expected him to go that far and do that well. He scored punches he hit Mayweather with punches and did well, it's just Mayweather was a more experienced boxer than he was," the 52-year-old Tyson mulled.
Former light-welterweight world champion Kostya Tszyu exclusively told RT Sport that his loyalties also lie with Khabib and called McGregor more of an "entertainer," although he was more candid in his support than 'The Baddest Man on the Planet'.
"Of course I'm following, but I'm not really interested. I'm gonna follow of course Khabib, and I really, really want him to just smash it! Not the way a boxer does, I think he's gonna wrestle him, and stop him," Tszyu, 48, said.
You can share this story on social media: