'It was a great honor that Putin supported us' - Khabib extends gratitude to Russian president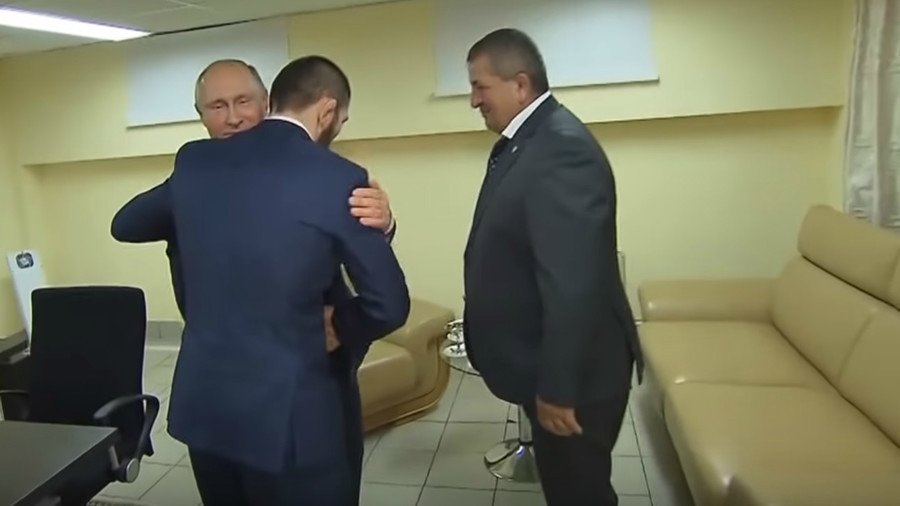 UFC lightweight champion Khabib Nurmagomedov has thanked Russian President Vladimir Putin for the support during the his mega-fight title defense against Irish MMA superstar Conor McGregor.
READ MORE: Khabib meets Putin: Russian president congratulates UFC champ on 'worthy' victory
Khabib, together with his father Abdulmanap, met with Putin last Wednesday on the sidelines of the 'Russia – Country of Sports' forum in the city of Ulyanovsk, where the Russian president congratulated Nurmagomedov on his title defense.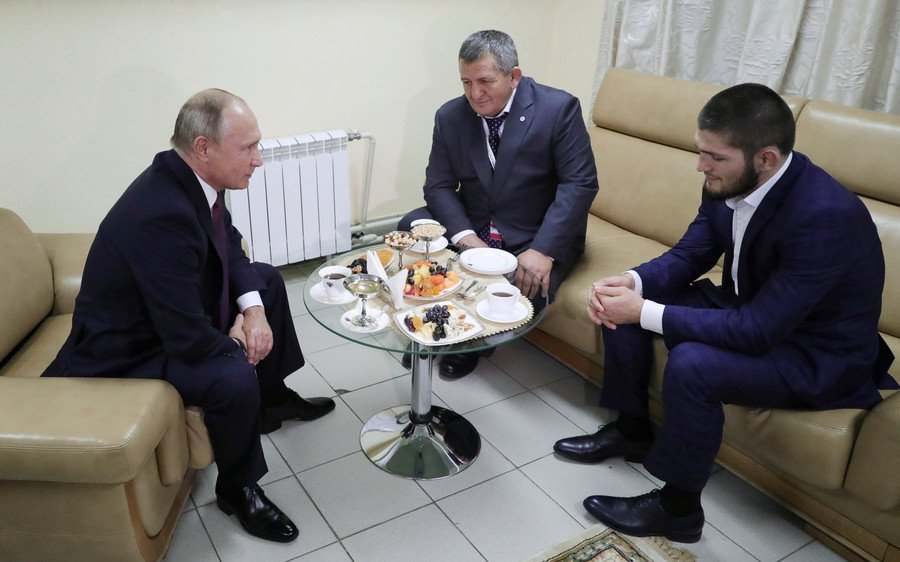 In an exclusive interview with Russian main TV channel Perviy Kanal, Dagestan native said: "Thank you Vladimir Vladimirovich (Putin)," in reference to the president's support during the fight.
"It's a real honor Putin congratulated us," the fighter, who has a 27-0 record in professional MMA said, while also commenting, "it's very pleasant that [Putin] supported us. Not just me, but also my father. We spent about 25 years in the gym. I feel like not only Putin supported us, but the whole country. Now I go to many different places in the country and I feel that support."
READ MORE: Putin to Khabib on UFC brawl: 'When someone provokes us from outside, there can be hell to pay'
During the get together in Ulyanovsk, Putin touched on Khabib's controversial leap over the octagon and ensuing brawl with McGregor teammate Dillon Danis, saying: "anyone could have jumped [from the cage] in the same way."
"If we [Russians] are attacked from the outside, not only you, we could all jump in such a way… there could be hell to pay...But it's better not to reach that stage," Putin said.
Nurmagomedov defeated 'The Notorious', perhaps the biggest name in sports today, with a stunning 4th-round submission over former lightweight and featherweight titlist McGregor, in the most highly-anticipated fight in mixed martial arts.
You can share this story on social media: