'Make a ball from bread' – MMA fighter Alexander Emelianenko offers tips to detained footballers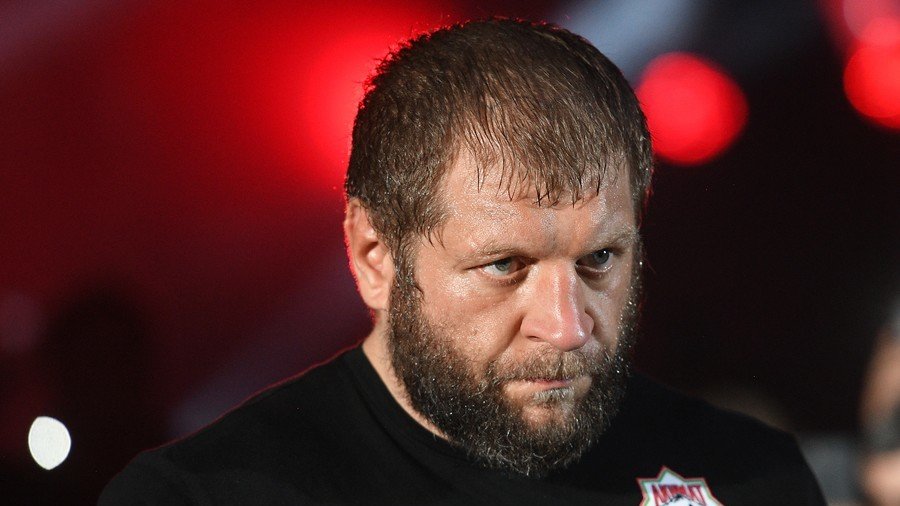 MMA fighter and former convict Alexander Emelianenko has offered tips on life behind bars to disgraced Russian footballers Aleksandr Kokorin and Pavel Mamaev, who are facing lengthy jail time for two assaults.
Russian internationals Kokorin and Mamaev are currently in police custody awaiting trial over attacks on a Moscow driver and civil servant. If found guilty, the pair could face up to five years in prison.
Alexander Emelianenko – the brother of MMA legend Fedor Emelianenko, and himself an MMA fighter – has shared tips on life behind bars, having served time for sexual assault.
"Tips? Correct yourselves. Do not repeat mistakes you've already made. Draw conclusions, read more literature," said the 37-year-old, who in 2015 was sentenced to four and a half years for sexual assault, but was released on parole toward the end of 2016.
He added that Mamaev and Kokorin should seek to stay active, telling them they would need to get creative to continue to play football.
"And if they need a ball, they can make it from bread, tie it up in several socks, tie it into a knot, go for a walk and kick it. One will stand in goal, the other can take shots," Emelianenko told Russian outlet Sport 24.
Emelianenko returned to MMA following his release, fighting as recently as August, when he met US heavyweight Tony Johnson at the WFCA 50 event in Moscow, with the bout ending in a majority draw.
READ MORE: 'We want Tyson in our corner' – Nurmagomedov Sr on potential Khabib v Mayweather fight
Mamaev and Kokorin are accused of drunkenly attacking a driver and a civil servant in Moscow last week, after a night spent partying in the Russian capital.
Midfielder Mamaev, who has played 15 times for the national team, has been told by club team Krasnodar that they will try to end their contract with the player.
Kokorin, who has made 48 appearances for Russia, also potentially faces the sack from Zenit St. Petersburg, although the club have said they will await the outcome of the judicial process before making a decision.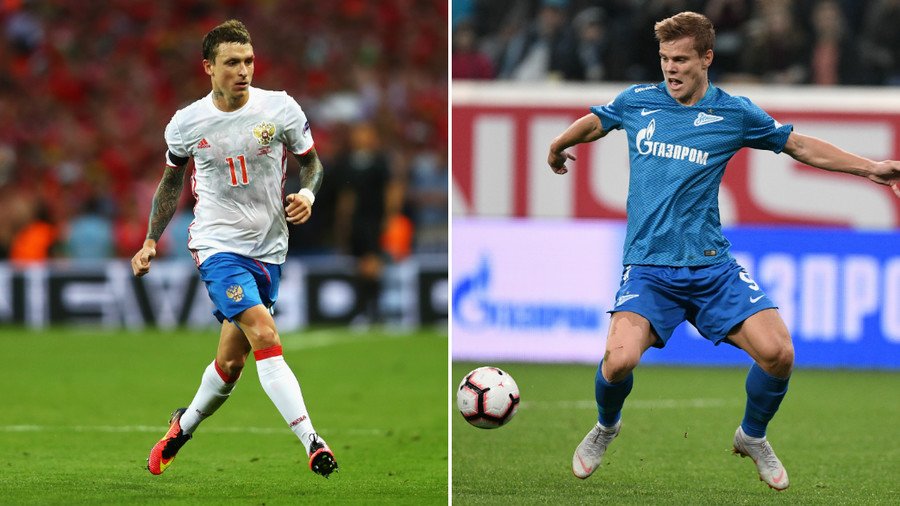 The pair were offered an unlikely chance of a fresh start at the weekend from Chechen leader Raman Kadyrov, who said they could move to local team Akhmat Grozny to rebuild their careers, pending the outcome of the trial.
READ MORE: 'Prison won't make them better': Kadyrov offers disgraced Russian footballers chance at Grozny club
You can share this story on social media: