'Miss a penalty, get hit with a chair in the face': Russian diplomat lashes out at footballers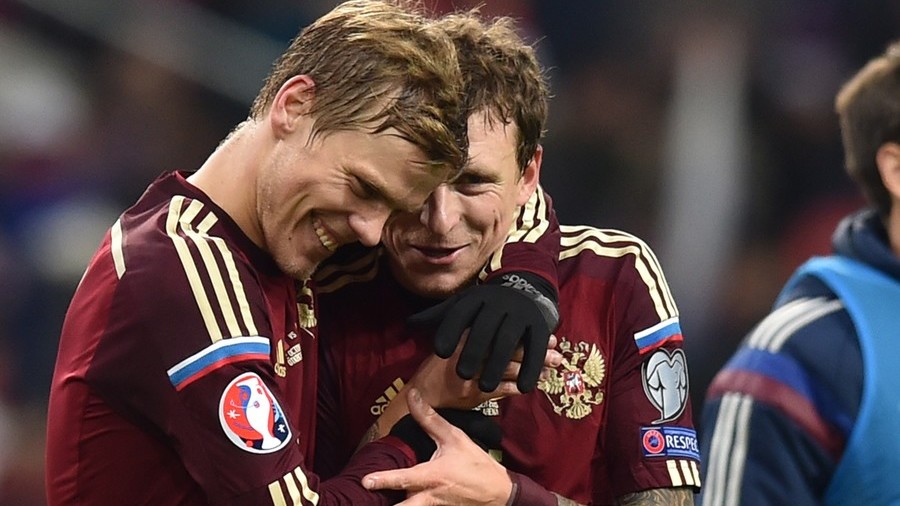 Misfiring sports stars should be hit in the face if they fail to score a penalty, the Russian Foreign Ministry spokesperson has suggested. The furious comment came after two footballers assaulted a government official in Moscow.
READ MORE: Ex-Russian international footballers beat up man with a chair in Moscow cafe, face charges (VIDEO)
Football players Aleksandr Kokorin and Pavel Mamaev, already known for outrageous stunts, reportedly initiated a brawl in a cafe. After mocking an official from the Ministry of Industry and Trade, Kokorin allegedly hit him over the head with a chair.
"Why haven't government officials thought of hitting footballers over the head with chairs for missing shots and not scoring goals? Imagine, if [a player] misses a penalty – he gets a chair in the face," Maria Zakharova wrote on Facebook.
Mamaev's wife, Alana, claims the players were drunk during the incident, adding that there is no other explanation for their behavior. The Russian sports ministry and the players' football clubs, Zenit and Krasnodar, have also condemned the brawl. Sport minister Pavel Kolobkov promised to investigate the attack and to punish the perpetrators.
The Russian Premier League was infuriated by Kokorin and Mamaev's behavior, saying that "there is no place for hooligans," and that their actions had cast a shadow on the whole of Russian football.
The pair have also been accused of being involved in an attack on a Moscow driver in the hours before the cafe incident. Moscow police are investigating the attack.
Think your friends would be interested? Share this story!
You can share this story on social media: