'Prison won't make them better': Kadyrov offers disgraced Russian footballers chance at Grozny club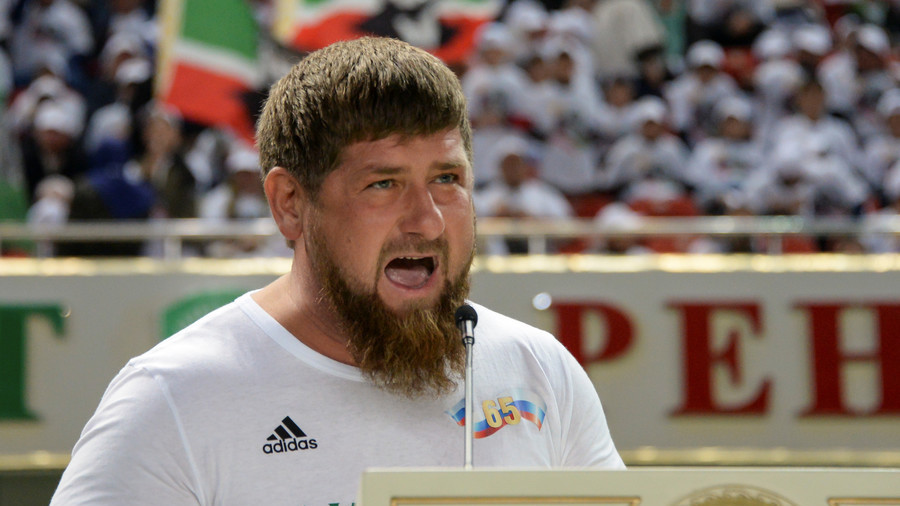 Chechen leader Ramzan Kadyrov has offered a fresh start for disgraced Russian footballers Aleksandr Kokorin and Pavel Mamaev, who are currently facing jail time over drunken assaults on two men in Moscow.
The pair, who are both Russian internationals, have been remanded in police custody until December as they await trial on charges of assaulting a driver and a civil servant after a night spent partying in the Russian capital.
Mamaev, 30, faces the sack from club team Krasnodar, while Zenit St. Petersburg, where Kokorin plays his club football, have said they will make a decision on the 27-year-old striker's future once the investigation has been concluded. If found guilty, the pair could be sentenced to up to five years in prison.
However, they have now been offered an apparent lifeline from Chechen leader Kadyrov, who says the disgraced duo could resurrect their careers at local Russian Premier League team Akhmat Grozny.
In a lengthy post on Russian social media network VKontakte, Kadyrov said that while he would await the results of the judicial process, Mamaev and Kokorin deserved a second chance, and that it was important to "educate" footballers to be responsible members of society.
"Any judicial decision is intended to educate a person through punishment," Kadyrov wrote. "Usually, having been released [from prison], a person finds himself in a new isolation. During this time society turns away from him. There are problems with employment.
"I consulted with the leadership of FC 'Akhmat', and we are ready for any outcome of the criminal case, when Aleksandr Kokorin and Pavel Mamaev are free, to employ them in our team, even if it happens tomorrow or after a long time," Kadyrov said.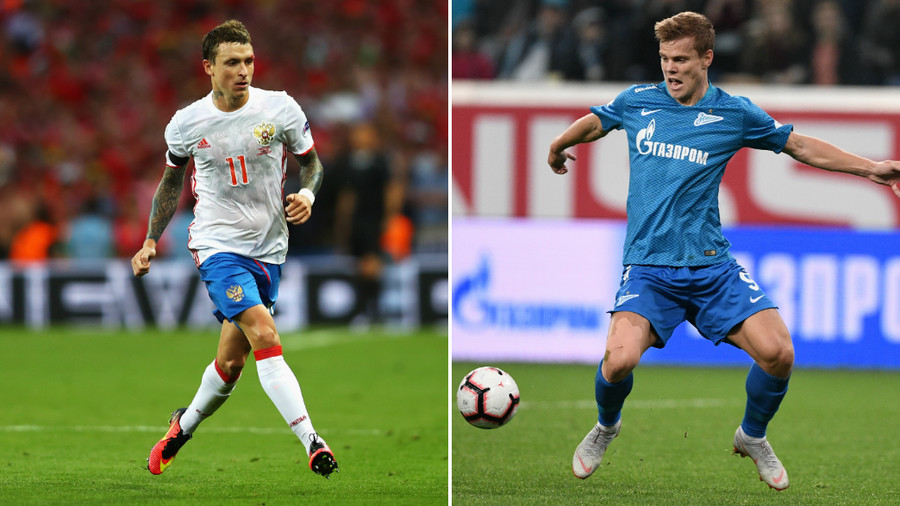 The leader added that others had a responsibility to nurture footballers who were not just successful on the pitch, but were well-rounded, law abiding citizens off it.
"Are they alone in the blame for this act? We all need to deal with footballers not only on the methods of the game, scoring goals, and repelling an attack, but also on educating them, and explaining that fame does not serve as a basis for breaking the law, but imposes even greater responsibility."
READ MORE: 'McGregor's face painted red': Ramzan Kadyrov hails Nurmagomedov as brilliant 'artist'
Kadyrov said that jailing the pair or sending them to a penal colony would also likely have little effect, and that they were not the first high-profile people to succumb to "star fever."
"I will say responsibly, Pavel and Aleksandr will not become better from being in prison and colonies. But we want to try to correct the mistakes of the past with them, if it is allowed.
"They defended the honor of Russia on the football field! Well, there was star fever. It happens to everyone. There are two ways to develop the situation. The fate of the people depends on which one we choose! Yes, the guys committed absolutely unacceptable acts. But life should not end there," Kadyrov concluded.
Kokorin has made 48 appearances for the national team, while Mamaev has played 15 times – the last of which was in 2016.
The pair hit the headlines in that year when, after Russia's disastrous showing at Euro 2016, they splashed out a reported $300,000 on a champagne party in Monaco.
READ MORE: €250k on champagne in Monte Carlo: Russian players party after Euro 2016 failure (VIDEO)
Amid the current claims, Zenit have removed all shirts bearing Kokorin's name from sale, while Russian Premier League chiefs have requested a lifetime ban for the duo.