'Khabib fight is happening next year, then I want McGregor again' – Mayweather (VIDEO)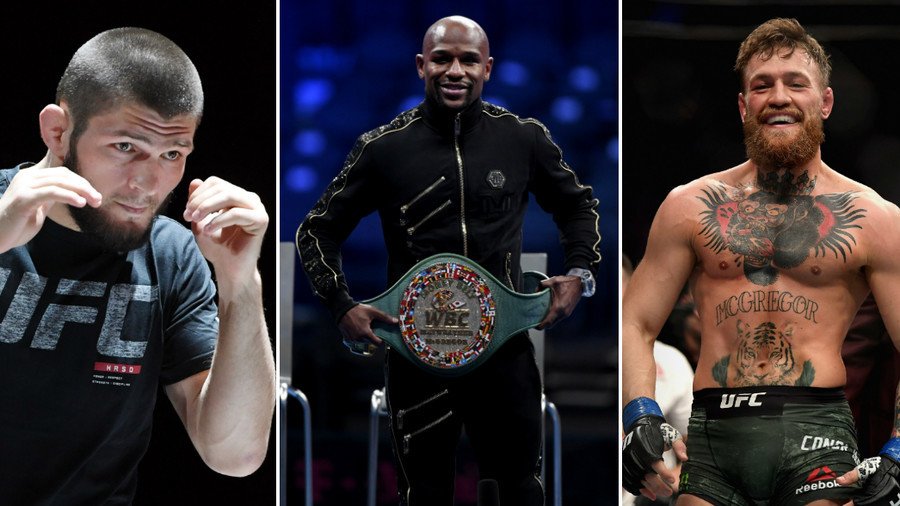 Floyd Mayweather says he will fight UFC lightweight king Khabib Nurmagomedov next year before taking on MMA star Conor McGregor in a rematch of their 2017 megafight, claiming both bouts will do "crazy numbers."
Mayweather dismissed doubts that he was serious about taking on Nurmagomedov and sensationally called out McGregor again, saying "it ain't over" between the pair – despite the US boxing icon stopping the Irishman in their 2017 'Money Fight' in Las Vegas.
READ MORE: 'Get the checkbook out!' – Mayweather responds to Khabib call-out
McGregor has goaded Mayweather since that bout, while Nurmagomedov called out the boxer after his crushing defeat of the Irishman in their MMA grudge match at UFC 229.
"McGregor was talking that s***, so it ain't over [between me and him]," Mayweather told TMZ Sports.
"After me and Khabib lock up, me and Conor gonna lock up again," the 42-year-old added.
"People keep saying, 'why does he keep fighting all these MMA guys?' Listen, me and Khabib are going to do crazy numbers, me and McGregor are going to do crazy numbers, I only clash with guys that do crazy numbers."
READ MORE: 'Oh, we fighting': Mayweather 'looking at 9-figure payday' for Khabib bout (VIDEO)
The former five-weight world champion, who retired for the second time with a perfect record of 50-0 after his 10th-round stoppage win over McGregor, said he was all about "entertaining the fans."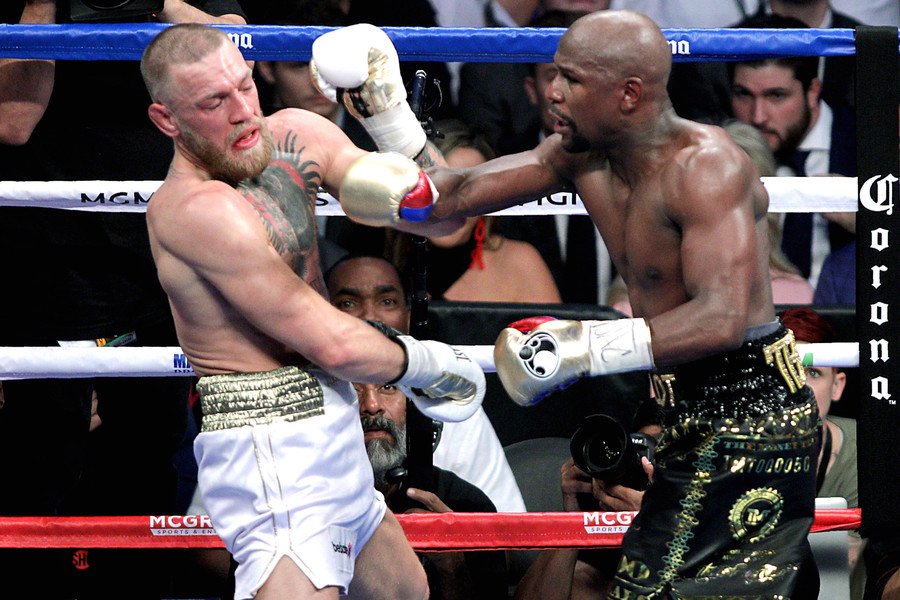 "It don't matter [who I fight], with me, it don't matter, I'm ready to go out there and get the job done and entertain. McGregor-Mayweather was entertaining. I'm going to get both of them [Khabib and McGregor] at some point.
"A lot of people didn't think me and McGregor was going to fight… I want to commend [UFC boss] Dana White, he's doing a hell of a job, but the thing about the Mayweather-McGregor fight, I'm glad that happened, because that made the UFC go up a notch…
"I'm pretty sure Khabib and McGregor did great numbers, so I'm keeping all combat sports alive.
"All I have to say is this, Mayweather-Khabib 2019," Mayweather concluded.
Nurmagomedov, 30, first challenged Mayweather after his dominant fourth-round victory over McGregor on October 6 in Las Vegas, which improved his unblemished MMA record to 27-0.
The Dagestani fighter laid down the gauntlet, saying the pair should but their undefeated records on the line as "in the jungle, there is only one king." Mayweather responded by telling promoters and broadcasters to "get the checkbook out."
Nurmagomedov's father and trainer, Abdulmanap, has said his team wants Mike Tyson and Ukrainian trainer Anatoly Lomachenko in their corner, should the fight happen.
READ MORE: 'We want Tyson in our corner' – Nurmagomedov Sr on potential Khabib v Mayweather fight
Nurmagomedov's UFC future has been cast into doubt amid the fallout from the mass post-fight brawl that marred his victory over McGregor. He is facing a lenghty suspension from the Nevada state authorities, and has had his $2 million fight purse withheld.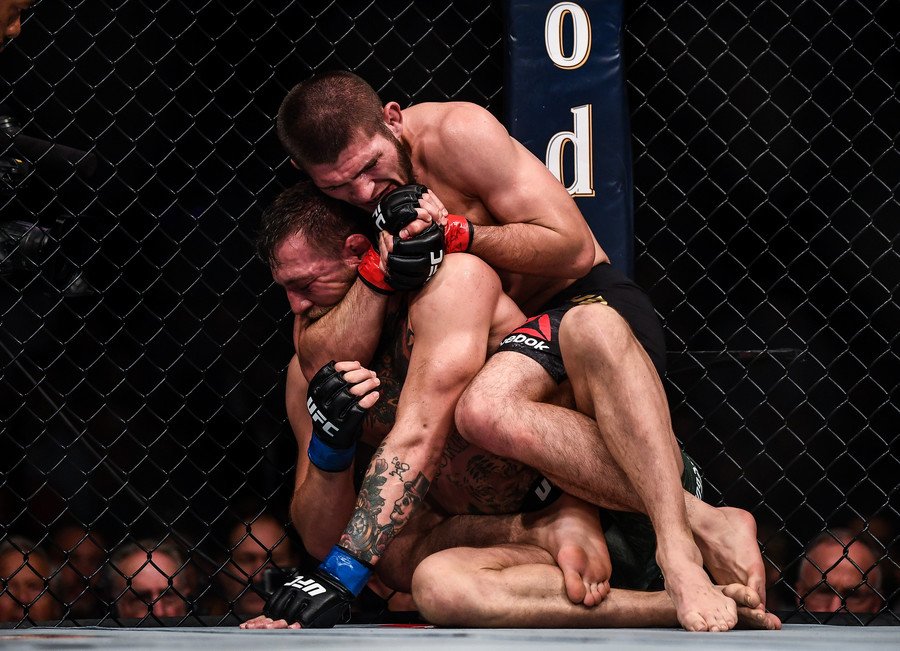 He has also threatened to quit the promotion after his friend and fellow MMA fighter Zuybara Tukhugov was taken off the next UFC card over his role in the brawl with McGregor and his team.
However, UFC chief Dana White recently claimed that things were "good" between Nurmagomedov and the promotion, dismissing rumors that the fighter had rejected an offer of $15 million for a McGregor rematch.
READ MORE: 'Send me my broken contract': Khabib threatens to quit UFC if 'brother' banned for Conor punch
McGregor, 30, had revived tensions with Mayweather in the run-up to his fight with Nurmagomedov, saying there was "no peace" between the pair despite the boxer offering the Irishman the use of his training facilities.
READ MORE: McGregor issues savage snub to Mayweather after offer to help prepare for UFC comeback
Mayweather and McGregor pocketed an estimated $275 million and $100 million respectively for their bout at the T-Mobile Arena in Las Vegas in August of 2017.
You can share this story on social media: