'He's staying!' Khabib to remain in UFC, says Dana White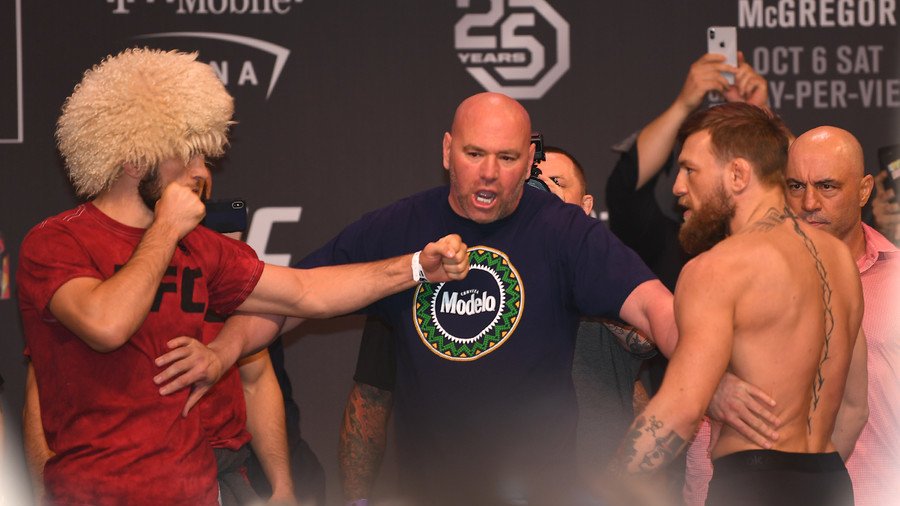 UFC champion Khabib Nurmagomedov will not be leaving the Ultimate Fighting Championship, with president Dana White pledging that any issues concerning the post-fight brawl at UFC 229 will eventually be worked out.
"We're good with Khabib," the UFC president told TMZ Sports on Tuesday. "He's staying! This will all work out."
Following an ugly scene at the conclusion of the Khabib vs. McGregor UFC 229 fight on October 6, at T-Mobile Arena in Las Vegas, the Russian fighter had threatened to leave the UFC, if White were to punish his 27-year-old teammate Zubaira Tukhugov for raiding the octagon. "If you decide to fire him, you should know that you'll lose me too," Khabib posted on Instagram last week.
The fighting sensation from Russia's Dagestan immediately received a $2 million offer from American rapper 50 Cent to move to the second biggest MMA promotion, Bellator. The champion was also offered a boxing fight with Floyd Mayweather. White, apparently, also did not stay silent, and has been negotiating with the 30-year-old Nurmagomedov, after initially announcing that Tukhugov would no longer be fighting for the UFC.
"We worked it out. We're gonna get everything worked out. Obviously, he was a little upset and a little fired up," White said. "At the end of the day, Khabib is a great guy and we've always had a great relationship with him."
'UFC offered Khabib $15mn for McGregor rematch, but we want Ferguson' – Nurmagomedov uncle
"Well, [Khabib's] staying in the UFC," Dana added, telling TMZ Sports that Tukhugov's future has not been decided yet. "I don't know what is going to happen. We'll see how it plays out."
If you like this story, share it with a friend!
You can share this story on social media: