'He's a new Muhammad Ali for Muslims' – Turkish artist celebrates Khabib victory (PHOTO)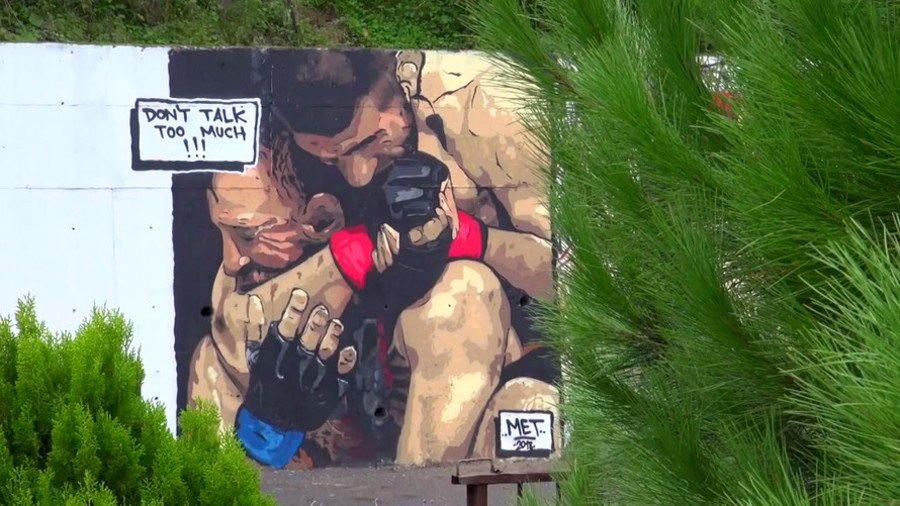 Turkish street artist Mehmet Emin Turkmen has painted a mural in Istanbul depicting Russian MMA star Khabib Nurmagomedov's dominant victory over Irishman Conor McGregor.
READ MORE: 'We want Tyson in our corner' – Nurmagomedov Sr on potential Khabib v Mayweather fight
The mural shows the culmination of the pair's Las Vegas megafight, when Nurmagomedov applied a rear naked choke hold to submit McGregor in the fourth round and retain his UFC lightweight title.
The painter added the caption "Don't talk too much" to the mural – in apparent reference to the pre-fight trash-talk dished out by McGregor, some of which insulted Nurmagomedov's father and religion.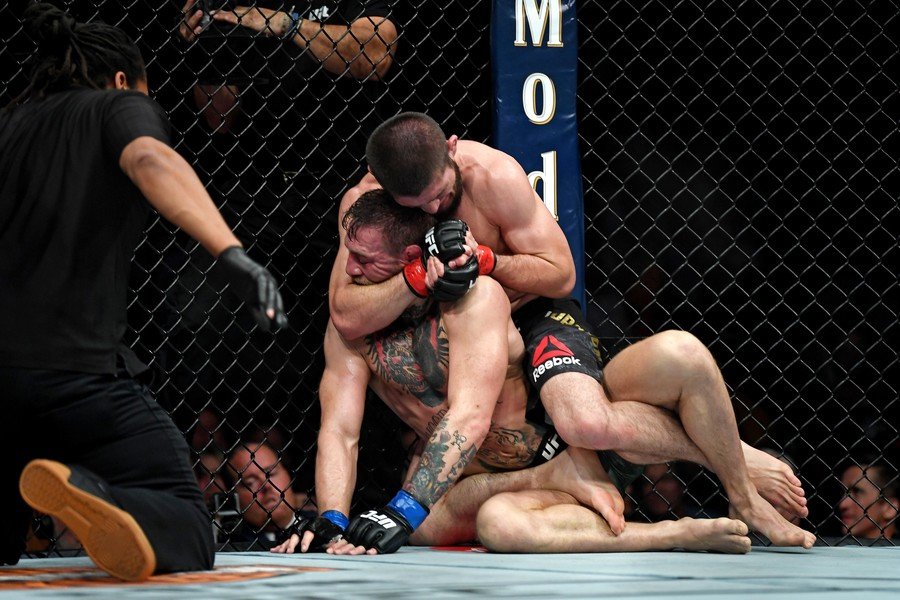 "People in Turkey were not really interested in my work, but other countries, including Russia, Azerbaijan were very interested. Despite the fact that this area is far from the city center, many tourists started to come here and take photos," Turkmen told RT's Ruptly video agency.
"I didn't plan anything, it was a spontaneous fact, so I painted this. I decided to show this moment. Someone criticized [why I decided to show] the end [of the fight], but I think it's a new beginning.
READ MORE: 'I used to go in without money. Now, much has changed': Football fan Khabib to kick off local match
"I think that Khabib is a new Muhammad Ali for Muslims. From this moment the whole of Turkey will look forward and watch Khabib's fights," the painter added.
The street art didn't go unnoticed by the UFC champ, who shared a photo of Turkmen's work on his Instagram page, expressing gratitude to the street artist.
"Somewhere in Turkey," Nurmagomedov captioned the picture, before adding: "Thank you for your support" in Turkish.
You can share this story on social media: