McGregor issues savage snub to Mayweather after offer to help prepare for UFC comeback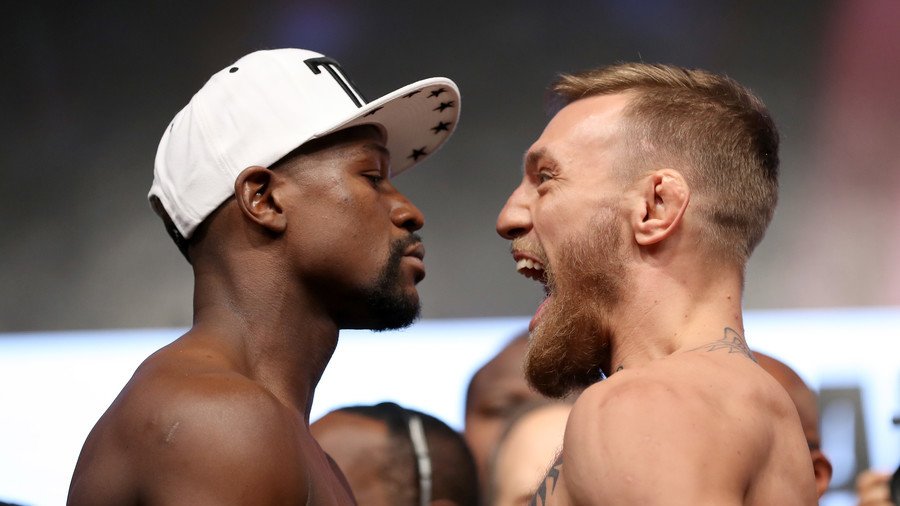 Conor McGregor has brutally snubbed boxing legend Floyd Mayweather's offer to help the Irishman prepare for his UFC comeback against Russia's Khabib Nurmagomedov in October, saying "there is no peace here."
Earlier this week, Mayweather invited McGregor – who he faced in a money-spinning boxing bout last summer – to train at his iconic gym in Las Vegas as he prepares to face the undefeated Nurmagomedov.
READ MORE: Mayweather offers to help 'warrior' McGregor ahead of Nurmagomedov UFC fight
However, McGregor put paid to any notion that he would take up the offer in a brutal tweet, reviving the "f*** the Mayweathers" refrain he had frequently used ahead of the pair's bout last August.
Fuck the Mayweathers, except Senior and Roger. There is no peace here kid. Step up or step down.

— Conor McGregor (@TheNotoriousMMA) August 29, 2018
The call for Mayweather to "step up or step down" was likely an attempt to provoke the retired fighter into a rematch, this time on McGregor's terms in MMA.
Mayweather, who quit the ring with a 50-0 record after a glittering career, hit back at the jibe with an Instagram post featuring a picture from his 10th-round stoppage of McGregor, captioned: "Easiest 9 figures I ever made."
McGregor then posted an Instagram image of his own from the fight, in which he is seen cornering Mayweather.
The US boxer earned a reported $275 million from the fight, while McGregor is estimated to have walked away with a cool $85 million.
Mayweather had earlier been complimentary of McGregor when asked for his thoughts on the Irishman's return to MMA for the bout with Nurmagomedov, calling his erstwhile rival "a warrior."
"Conor's not gonna back down and he's not a scared fighter at all, win, lose or draw," Mayweather said on Tuesday, before offering McGregor the services of his gym to prepare for the fight.
"I know that UFC has got a training facility, but we'd like for him to work out at the Mayweather Boxing Club," the 41-year-old said.
READ MORE: Mythbusting McGregor v Nurmagomedov: Khabib's keys to victory at UFC 229
McGregor, 30, has not fought in the octagon since his foray into boxing, but returns against Nurmagomedov at the T-Mobile Arena in Las Vegas at UFC 229 on October 6.
The Russian, 29, has a 26-0 MMA record, including 10 straight wins in the UFC, where he is the reigning lightweight champion.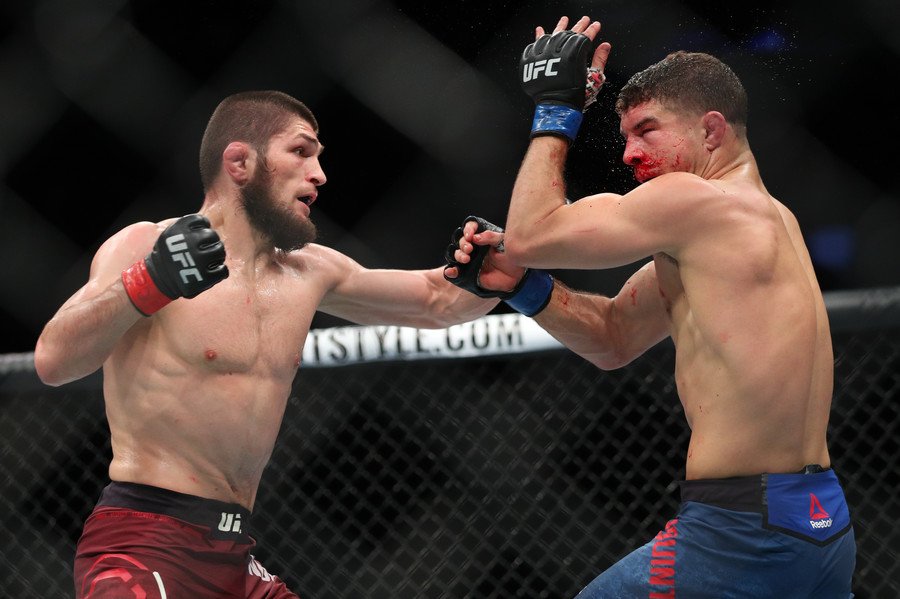 There is an added undercurrent to the bout after McGregor attacked a bus containing Nurmagomedov ahead of UFC 223 in Brooklyn in April.
READ MORE: 'Conor McGregor will retire if Khabib beats him' – MMA analyst Robin Black (VIDEO)
McGregor escaped a criminal record and jail time over the incident after agreeing a plea deal, freeing him up to fight Nurmagomedov in the US.
The fight has been described by UFC chief Dana White as the biggest in the promotion's history, and is expected to set a pay-per-view record of around 2 million buys.
You can share this story on social media: