'Conor McGregor will retire if Khabib beats him' – MMA analyst Robin Black (VIDEO)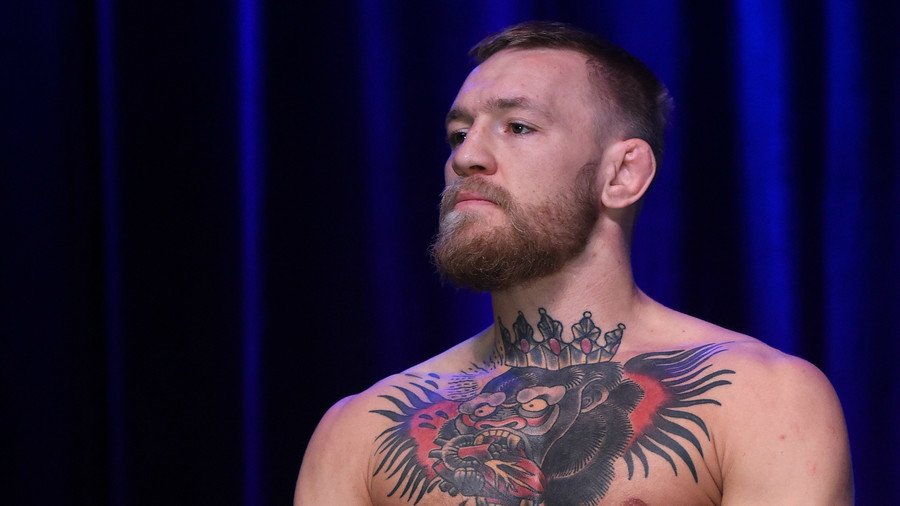 The much anticipated fight between Conor McGregor and Khabib Nurmagomedov might be the last bout for the Notorious Irishman if he loses to the current UFC champion from Russia, MMA analyst Robin Black believes.
READ MORE: 'Biggest fight in UFC history' – Dana White on Khabib Nurmagomedov v Conor McGregor
"As much as there is so much for each one to gain, there is also a lot for each one to lose," Black, known for his fight breakdowns and MMA analytics, told RT Sport.
"If McGregor loses, in my opinion, he will retire. If McGregor loses this fight, he will retire. If Khabib loses this fight, not only does he lose his undefeated record, but these loses to someone like McGregor, when the temperature has been raised… these losses are painful, they change a fighter forever. Look what happened to Jose Aldo," Black said, referring to Aldo's loss to McGregor, after being undefeated for almost 10 years and recording 18 victories in a row.
"A loss for Khabib isn't just his first loss. It's a loss to an arch enemy, it's a loss to somebody that every one of his fans wants him to destroy. It's a loss to someone he thinks is 'a clown,' it's a loss to someone he thinks doesn't belong there with him. Do you follow what I am saying?
READ MORE: 'If I had to put my house on it, I'd choose Khabib' – MMA legend GSP on McGregor v Nurmagomedov
"When you face Conor McGregor, the stakes are much, much higher, then when you face anybody (else), because by this point your fans want you to destroy this Irishman, that want you to destroy 'that clown.' And that adds a lot of pressure."
Talking about the legacy for the fighter in case of victory, Black labeled the future winner of the fight "immortal."
"For Khabib, with the win he defends the title, it becomes undeniably his, he retains his undefeated record and he beats Conor McGregor, who at this point he hates and has heat. And in theory the win gets him all the attention McGregor has, all of the audience, all of the support, all the passion abound him – love and hate. He gets all of that."
"What does Conor get with the win? Conor gets another belt. He gets to be the guy who defeated the undefeated fighter. He gets bragging rights. Becomes bigger even than he is now!"
READ MORE: 'I want to change his face': Khabib Nurmagomedov on Conor McGregor showdown (VIDEO)
"After this fight, the winner will be immortal. And the loser… if it's McGregor, he will retire. If it's Khabib, it will have a tremendously, tremendously negative effect on him for years to come."
The two are set to face off on October 6 in Las Vegas Nevada, in what is expected to be the most financially successful fight in UFC history, and has been widely labeled the biggest fight in MMA history.
You can share this story on social media: