Mythbusting McGregor v Nurmagomedov: Khabib's keys to victory at UFC 229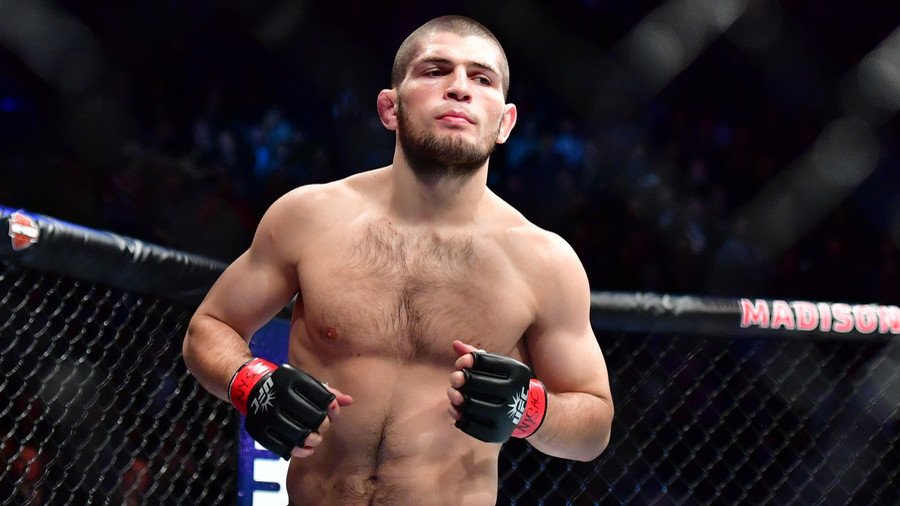 None of the 26 opponents that Khabib Nurmagomedov has faced in his career have had an answer to his aggressive brand of grappling and, despite his laser-guided striking, who is to say Conor McGregor will be any different?
It is often said that facing McGregor is an entirely different challenge to anyone else in the mixed martial arts landscape. The Irishman is the most popular fighter in the history of the sport and with that comes a whole new level of pressure on those who are booked to fight him.
READ MORE: McGregor's mind games have already affected Khabib, says MMA analyst Robin Black (VIDEO)
So many fighters appear to have crumbled in the face of the increased media obligations that come hand-in-hand with taking on McGregor, to the point that they look overwhelmed by the occasion even before the fight's first punch has been thrown.
It happened to Jose Aldo. The same with Eddie Alvarez. Although there is no evidence to suggest that it will happen to Nurmagomedov.
There is a level of confidence that comes with being a fighter with a 26-0 record, a ledger which is almost unheard of in top-level mixed martial arts. Your tools, it tells you, are enough to get the best of any man, even the sport's biggest star.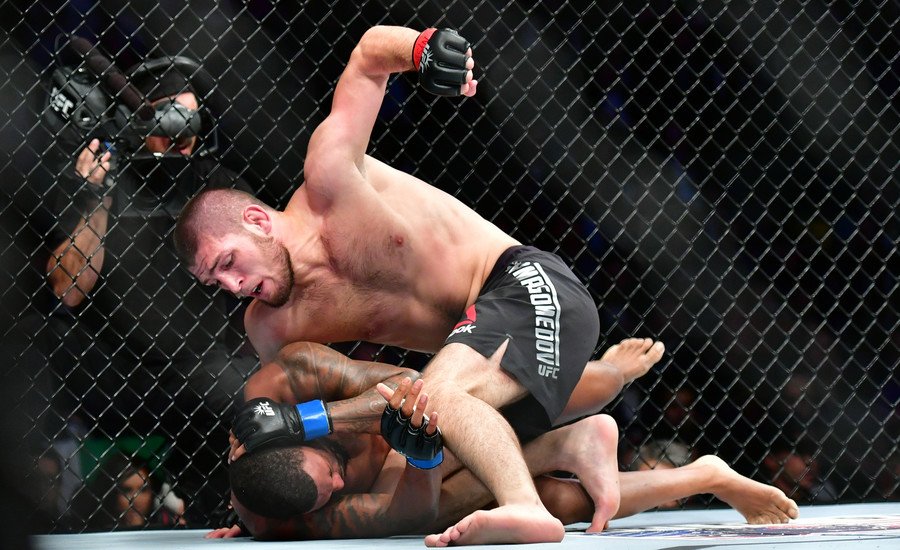 Nurmagomedov's grappling acumen is second to none in the UFC. But rather than being a slick submission expert, the Russian prefers to suffocate his opponent like an anaconda, stripping them not just of their will to win, but of their will to even compete against him.
Many of McGregor's opponents' demeanors have visibly changed when he lands his first blow on them, but the same can be said of many of Nurmagomedov's opponents' shell-shocked expressions after their first five minutes in the cage with him, coupled with the realization that the fight is not yet over.
Khabib's striking, while not on the same level as the UFC's first simultaneous double champion McGregor, is not without its own merit. His shovel uppercut, an odd mixture of a hook and an uppercut, is difficult to measure, given its sheer unorthodoxy, and is a favored technique.
The Russian's last fight, where he won the vacant 155lbs title in a bout with Al Iaquinta in April, took place predominantly on the feet for large sections of it. While he didn't exactly look like a world class striker, he showed enough to suggest that McGregor will have to pick a stubborn lock in order to connect with Khabib's chin.
READ MORE: Mythbusting McGregor v Nurmagomedov: Conor's keys to victory at UFC 229
In order to do this, McGregor will be forced to close the distance and, as has been shown repeatedly, once Khabib gets his hands on you the tide can change very quickly.
Khabib can survive on the feet against McGregor, though he will have to eliminate some of his bad habits (he has a tendency to exit striking exchanges with his chin exposed) in order to avoid McGregor's vaunted power.
But can McGregor survive if he finds himself on his back? This question will almost certainly be answered in six weeks' time.
You can share this story on social media: