McGregor's mind games have already affected Khabib, says MMA analyst Robin Black (VIDEO)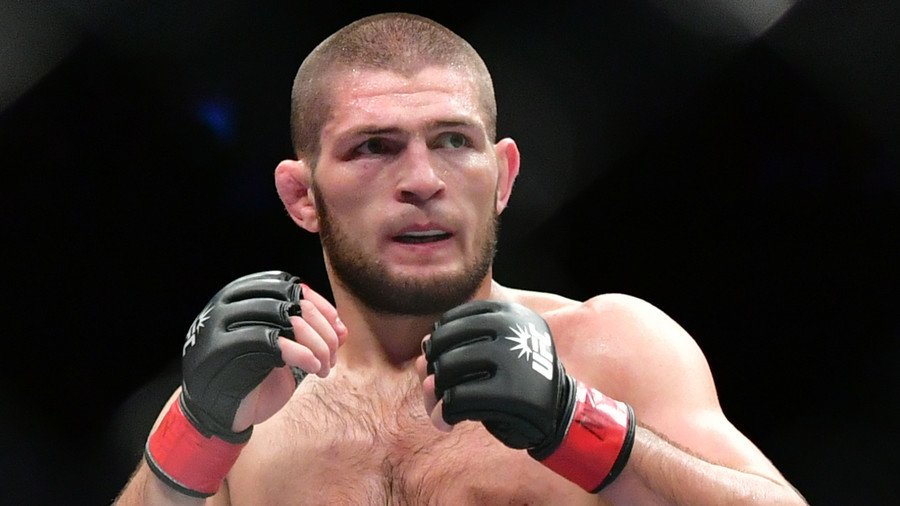 MMA analyst Robin Black tells RT Sport that Conor McGregor mentally affects everyone he faces before a punch has been thrown. It will be the same with Khabib Nurmagomedov, but will it enough to determine the outcome of the fight?
Fighting Conor McGregor, it is sometimes said, doesn't begin when the first bell sounds but rather the moment you sign a bout agreement to face him. Many of the Irishman's opponents have, on the surface at least, appeared overly-emotional when they step into the cage.
READ MORE: 'A quivering coward': McGregor attacks Khabib's father in brash post
Jose Aldo was ten years undefeated when he faced Conor McGregor but after a world tour to promote the fight, as well as a months-long verbal barrage he looked like a beaten fighter before a punch had even been thrown. 13 seconds later, McGregor made it official.
As Black says, this aspect of McGregor's arsenal cannot be overlooked.
"The mental warfare game when you face Conor McGregor is fascinating and it is a huge part of every fight," Black said to RT Sport.
"Everybody who fights Conor McGregor thinks, 'Oh I won't let him under my skin.' He penetrates into the mind of every fighter he faces with the exception, perhaps, of Nate Diaz.
"When he faced Eddie Alvarez, he kept saying 'Santa Claus isn't real. It's not going to affect me.' Eddie Alvarez is one of the most mentally strong, game-day performers in fighting history. Then, on game day, Conor McGregor was able to confuse him. After the fight Eddie said that [he] planned to wrestle a lot and not box at all, and to not get close and stay at distance.
READ MORE: 'Conor McGregor will retire if Khabib beats him' – MMA analyst Robin Black
"After the fight, he said 'I stayed a distance and I boxed. I don't know what happened.' So, Conor McGregor can successfully affect even the mentally strongest that there are. What he does is he elevates the temperature. He raised the stress and the pressure, the consequences and the meaning of the fight. He does it very successfully and it affects everybody."
On October 6, McGregor will stare across the cage at an opponent undefeated in 26 professional bouts and the current holder of the UFC's 155lb belt once owned, and never lost in battle, by the Irishman. Nurmagomedov is known as one of the UFC's most fierce fighters but will the Dagestan native be beholden to the same type of mental warfare which has flummoxed so many of McGregor's foes?
Black thinks so.
"Will it affect Khabib? I believe it will," Black explains. "But will it affect him enough is the question.
READ MORE: 'Biggest fight in UFC history' – Dana White on Khabib Nurmagomedov v Conor McGregor
"When you see Khabib, he looks somewhat emotional. He's already talking about, 'When I see Conor McGregor, we will fight.' That is somebody who is already on your mind. Having said all of that, Khabib is incredibly mentally strong. He's cold. He's icy. He's confident. He's fearless. So Conor will affect him. The question is, will be affect him enough?"
We will find out for sure in early October.
You can share this story on social media: