Cheapest ticket for Khabib v McGregor UFC card will cost you $205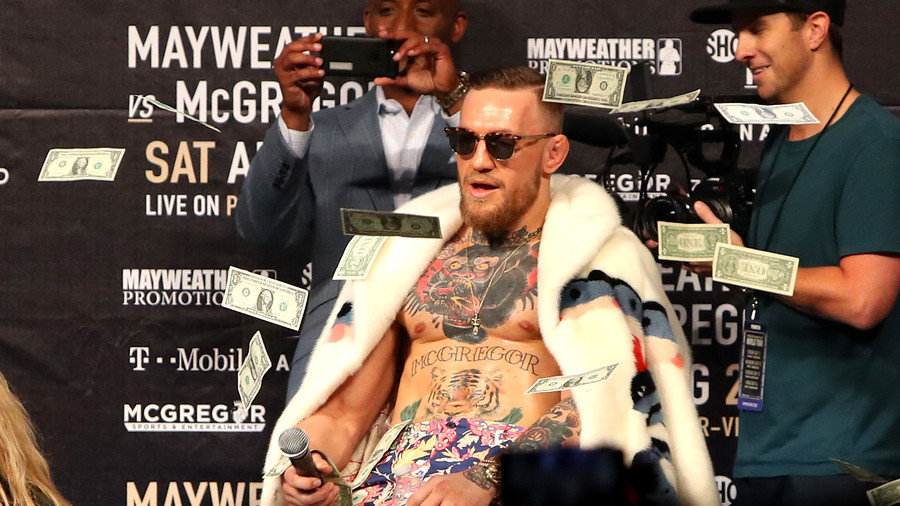 The Ultimate Fighting Championship (UFC) has officially announced the prices for their upcoming UFC 229 event, which will be headlined by the lightweight bout between division's champion Khabib Nurmagomedov and Conor McGregor.
The event which is set to happen on October 6 at T-Mobile Arena in Las Vegas Nevada, and is highly rumored to become the most lucrative one in the UFC history, offers potential visitors a range of ticket prices starting from $205 to $2,505.
READ MORE: 'Biggest fight in UFC history' – Dana White on Khabib Nurmagomedov v Conor McGregor
The main reason for the interest from the fight fans is of course an anticipated comeback of the MMA superstar McGregor, who hasn't fought in the octagon since winning the lightweight belt in November 2016 in a fight against Eddie Alvarez.
UFC just officially announced the ticket prices for the Khabib vs. McGregor card on Oct. 6, which go on sale this week: $2,505, $2,005, $1,505, $1,005, $755, $555, $405, $355, $305, $255, $205.

— Ariel Helwani (@arielhelwani) August 14, 2018
The Notorious Irishman has since been stripped of the belt, which has then has become a property of the Russian wrestling specialist Nurmagomedov, who won for the vacant title this April in Brooklyn, New York.
READ MORE: Khabib Nurmagomedov becomes Russia's first UFC champion
Biggest story of the UFC's Brooklyn show, however, wasn't the Russian's title victory. It was McGregor's attack on the bus which was carrying Nurmagomedov, who earlier was filmed in a verbal conflict with another Dubliner, Artem Lobov, a friend and a sparring partner of McGregor.
You can share this story on social media: