Khabib Nurmagomedov becomes Russia's first UFC champion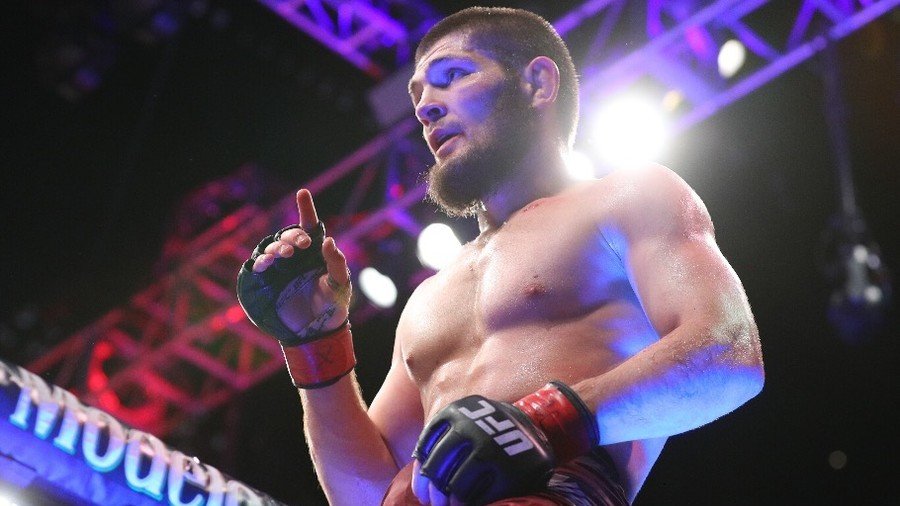 Khabib Nurmagomedov has become the first UFC champion from Russia, after an overwhelming victory against American lightweight Al Iaquinta in the main event fight of UFC 223 in Brooklyn, New York.
Nurmagomedov dominated Iaquinta within five rounds for a unanimous decision victory, handing him the lightweight title and making him Russia's first ever champion in the promotion.
Iaquinta, who had stepped in as a last-minute replacement for the fight, could not compete against Nurmagomedov's dominant technique in both the ground game and stand-up fighting, losing all five rounds of the bout.The undefeated Russian's victory moves him to a record of 26-0 in professional MMA, including 10-0 in UFC.
Nurmagomedov's participation in the main event of UFC 223 had been in jeopardy since April 1, when his planned opponent, interim lightweight champion Tony Ferguson, pulled out of the fight due to a knee injury.
Following that, UFC featherweight champion Max Holloway stepped in, but he was prevented from participating by doctors. Anthony Pettis was then touted as Nurmagomedov's opponent, but failed to make weight, meaning Iaquinta was called on.
Much of the pre-fight drama also focused on the arrest of Irish MMA star Conor McGregor, who had attacked a bus carrying UFC 223 fighters, apparently seeking revenge for an altercation between his sparring partner Artem Lobov and Nurmagomedov earlier in the week.
When Saturday night finally arrived, Nurmagomedov took control of the bout from the outset, taking Iaquinta to the canvas several times in the opening rounds, although the American fighter managed to scramble clear on each occasion.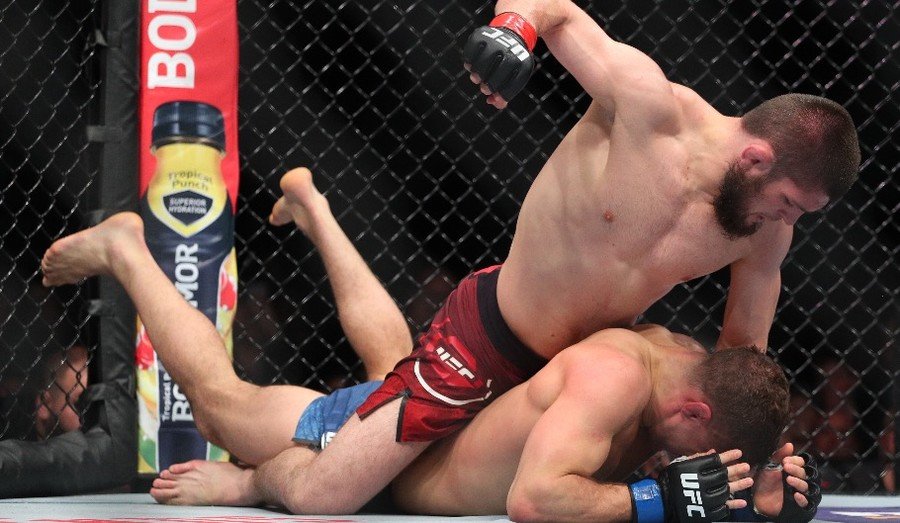 Nurmagomedov was dominant, although Iaquinta did catch him with a right hand in the third round – prompting several jabs in return from the Russia fighter.
The American, nose bloodied, blocked further takedown attempts by Nurmagomedov, who managed to transition from a flying knee into a takedown in the fifth round, dominating the closing stages and ultimately the fight.
After the fight, Nurmagomedov said he was targeting a bout against Canadian MMA legend Georges St-Pierre.
"Now, I wanna fight with Georges St-Pierre in New York, Madison Square Garden, in November," the 29-year-old Russian said. He also thanked Iaquinta for stepping in for the fight – and took a dig at Irishman McGregor.
"Iaquinta is a real Brooklyn gangster," he said. "This is not about chicken… Iaquinta is a real Brooklyn gangster. He come here, where's Conor? He wants to fight with a bus? I want to fight with a real gangster."
If a fight between Nurmagomedov and 36-year-old St-Pierre does materialize, it would be one for fans to relish.
The Canadian fighter returned to action in November after a four-year break, beating Michael Bisping to claim the middleweight title.
Nurmagomedov has said a match-up against St-Pierre would be a "legacy fight," and it would pit the undefeated Russian against a man many consider to be one of MMA's all-time greats.
You can share this story on social media: