'Oh, we fighting': Mayweather 'looking at 9-figure payday' for Khabib bout (VIDEO)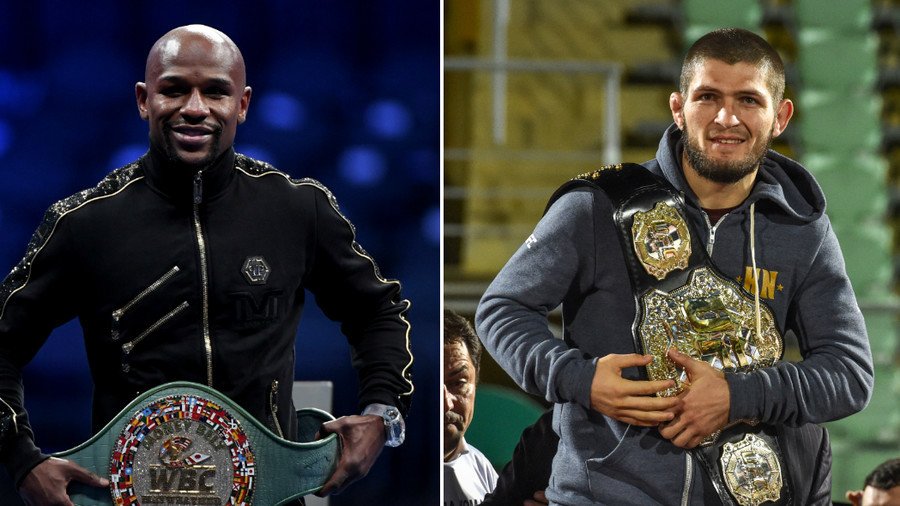 Floyd Mayweather has stoked rumors he will face UFC lightweight king Khabib Nurmagomedov, saying "we can make it happen" and adding that the potential payday would be even bigger than the 'Money Fight' with Conor McGregor.
Nurmagomedov recently called out the retired boxing great, having extended his perfect MMA record to 27-0 by destroying McGregor in the pair's megafight in Las Vegas.
READ MORE: 'There's only one king in the jungle' – Khabib calls out Mayweather (VIDEO)
Mayweather, 42, who has a perfect record of 50-0 in the ring, heeded the call by telling broadcasters to "get the checkbooks out."
READ MORE: 'Get the checkbook out!' – Mayweather responds to Khabib call-out
Speaking to TMZ Sports, Mayweather added further fuel to the speculation by claiming that he was deadly serious about meeting the 30-year-old Dagestani fighter.
"Oh, we're fighting," Mayweather said. "I'm my own boss, I can't say what's going on on Khabib's end, but on my end we can make it happen."
The US boxing icon touched on Nurmagomedov's condition that, should the fight happen, it would have to be outside Las Vegas – where the Russian star is facing suspension and has had his $2 million McGregor fight purse withheld due to the post-fight brawl that marred his victory.
"I've seen on IG (Instagram) and on social media, he put basically he'll fight but he doesn't want to fight in Vegas," Mayweather said. "Of course we know, Vegas is the fighting capital, and after the fight you have to conduct yourself like a true professional, not just in the in the ring, but outside the ring also… it was a big melee [with McGregor's team], I haven't had a chance to see it, but from what I heard it was a crazy melee."
When asked whether a potential fight with 'The Eagle' would be in the ring or cage, the former five-weight world champ said Nurmagomedov would have to step into the world of boxing for it to happen.
"Who's the A-side? He called me out, he's got to come to my world."
Nurmagomedov claimed that he already had one over on Mayweather by putting McGregor down in their bout, which the boxer failed to do in his 10th-round TKO win over the Irishman – although Mayweather dismissed that notion.
"He said he knocked Conor McGregor down and I didn't, well, OK, Khabib, you go my leftovers, whoopee-do."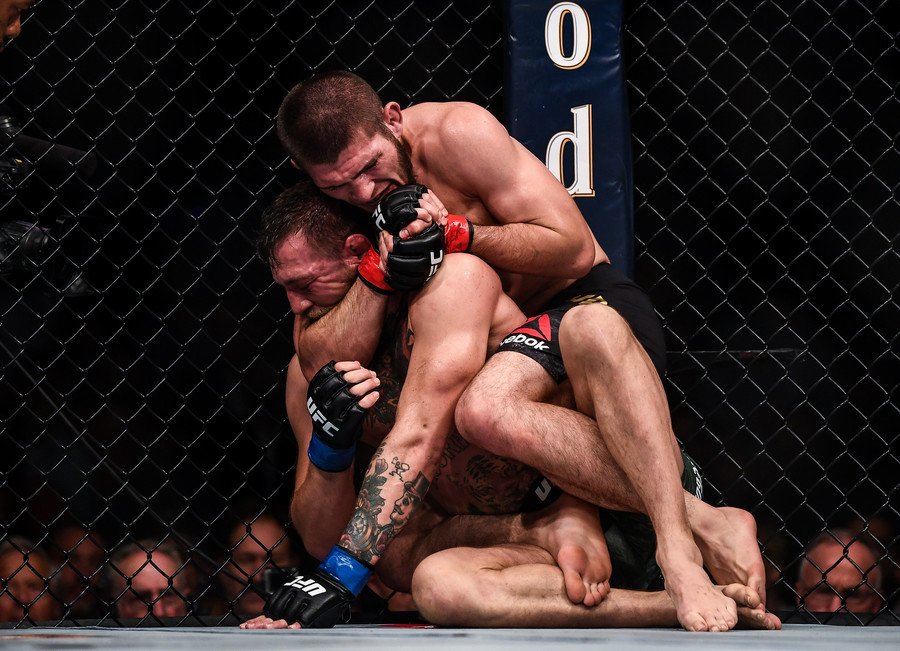 The man nicknamed 'Money' even predicted that a potential fight with the Russian MMA star would eclipse the reported $275 million he earned from the McGregor fight in Las Vegas.
"When I face Khabib, of course I'm getting a nine-figure payday. It's more than the McGregor fight… probably $100 million more… I'm going to say somewhere between $110 and $200 million guaranteed."
Nurmagomedov's future has been the subject of fervent speculation since his win over McGregor. The Russian has threatened to quit the UFC over the cancelation of his friend Zuybara Tukhugov's fight on the next UFC card, over his role in the post-fight melee.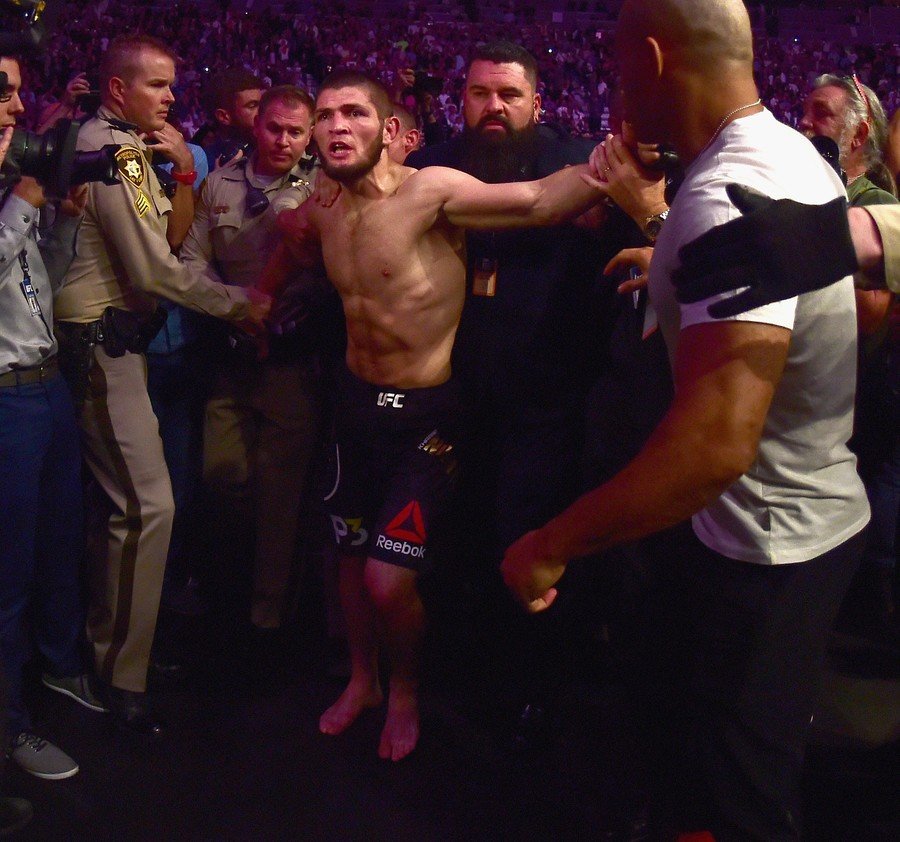 However, UFC chief Dana White insisted earlier this week that the promotion "was good" with Khabib and that the Russian fighter was remaining with the organization.
READ MORE: 'He's staying!' Khabib to remain in UFC, says Dana White
That followed talk that Nurmagomedov had rejected $15 million to take a rematch with McGregor, and instead had his sights on a match-up with fellow lightweight Tony Ferguson.
READ MORE: 'UFC offered Khabib $15mn for McGregor rematch, but we want Ferguson' – Nurmagomedov uncle
Mayweather, meanwhile, has also been touted for a potential rematch with Philippine great Manny Pacquiao – although rumors of a fight with Khabib have cast that into the shadows somewhat.
Nurmagomedov's father and trainer, Abdulmanap, has said that if the Mayweather fight does go ahead, they want Mike Tyson and Ukrainian coach Anatoly Lomachenko in their corner.
You can share this story on social media: