'Floyd has been negotiating with UFC': The Money Team Russia head on potential MMA fight (VIDEO)
Boxing icon Floyd Mayweather Jr has been negotiating with the UFC over a potential MMA fight that could see him earn more than nine figures, according to The Money Team Russia founder Timofey Kurgin.
Mayweather stopped Irish MMA superstar Conor McGregor in 10 rounds in a crossover Vegas boxing bout last year, and has been rumoured to face current UFC lightweight champion Khabib Nurmagomedov in a similar matchup, with Floyd answering affirmitively to a boxing call out from Khabib.
READ MORE: 'Get the checkbook out!' – Mayweather responds to Khabib call-out
However, a further option, that of Floyd switching disciplines and stepping into the UFC octagon, is currently being explored and discussed between the fighter himself and the promotion, according to Kurgin.
"I know Floyd has been negotiating with the UFC. If they sign a contract I think it will have more than nine figures," Kurgin told RT Sport at Academy Boxing Floyd Mayweather in the Russian capital.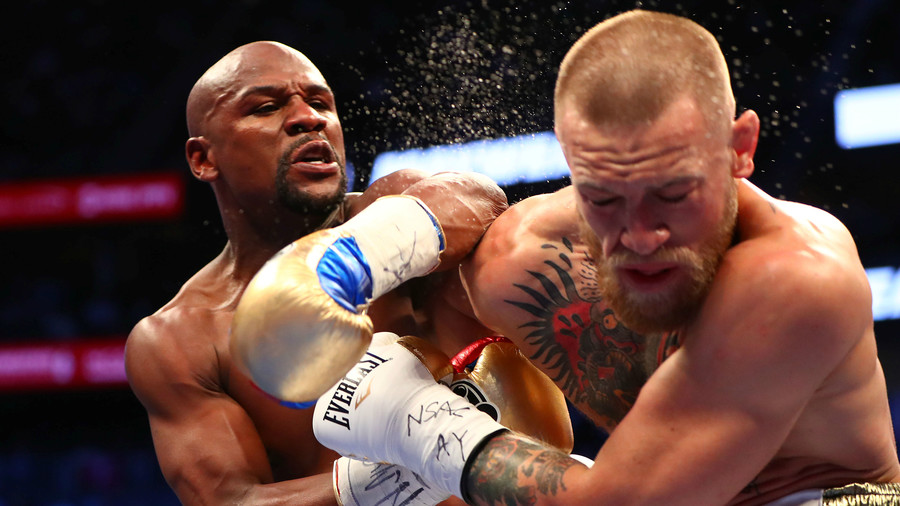 Mayweather's Russian boxing academy, located in Moscow's Zhukovka suburb, was opened by the man himself in March 2017, and now has around the same number of fighters on its 'The Money Team' books as Floyd has undefeated wins - 50. Upon opening, Mayweather was bombarded with questions from journalists on a potential bout with McGregor, which, back then, all seemed a far-off and far-fetched pipe dream.
READ MORE: 'Patience comes with experience' – Mayweather on retirement, McGregor & Moscow
In just five months, that dream eventually became a reality, and an extremely lucrative one at that, with Floyd estimated to have raked in up to $275 million from the most talked-about matchup of all time at T-Mobile Arena in Las Vegas, the fight itself generating around to $600 million.
Now events have come full circle, and furious talk surrounds 'Money May' facing off against the man who took his title of 'the last man to beat McGregor' - Dagestan's destroying machine Khabib Nurmagomedov - in the same venue where Floyd TKO'd the Irishman.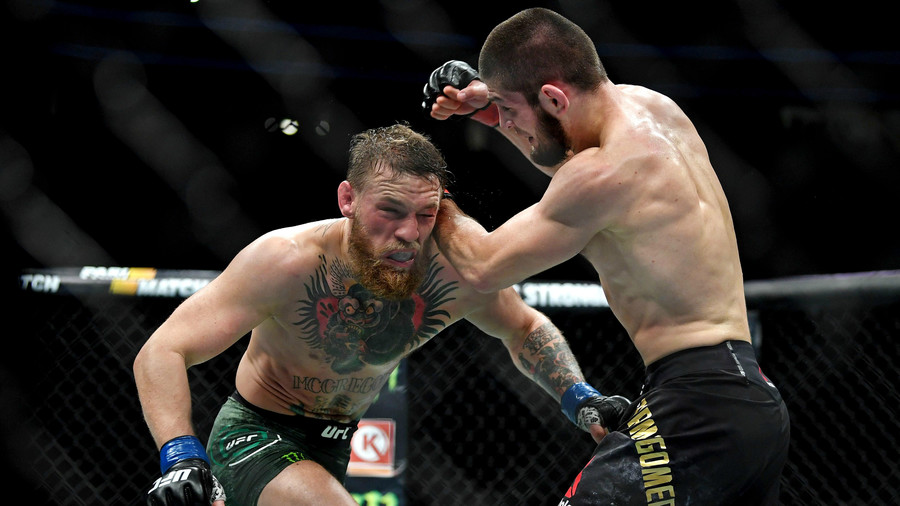 A fight between the two undefeated fighters and Conor-conquerors would emulate the intrigue of that hybrid event, and allow Khabib to bring further fortune to accompany his newfound fame.
"You know, right now, Khabib can't sell his fights as good as Conor does. But Khabib's popularity [is growing] fast worldwide. Floyd's fight against Conor made over $600 million. If Khabib's fight brings just half of that, it's still a lot of money," Kurgin said of Nurmagomedov's preference to let his fighting do the talking.
The match has been touted to take place in Moscow's Luzhniki Stadium, despite American Mayweather not having fought outside of the United States throughout his career, or even outside of his Las Vegas base in over 13 years.
READ MORE: 'We'll set a PPV record!': Khabib holds talks for Mayweather fight in Moscow, wants dad in corner
That option would allow for Khabib's popularity to become a factor in the fight, and also grant the Makhachkala-based man's wish to have his father in his corner, in the absence of a US visa headache.
It would also avoid any possible problems Khabib might face in fighting again in the US after his now infamous post-fight brawl which followed his win over McGregor. Kurgin believes a Russian rendevous would favourably exploit Khabib's popularity.
"Of course Floyd is much more popular worldwide, but Khabib is a Russian fighter and has just won a historical fight. I think Khabib is much more popular in our country.
READ MORE: Russian boxing chiefs want Khabib v Mayweather megafight in Moscow
"I think rematch (between Mayweather and McGregor) now is not interesting because Conor has just lost. Too many defeats is not interesting for fans," Kurgin said, before touching on Khabib's current problems with the Nevada State Athletic Commission.
"I believe Khabib doesn't have really big problems with the Nevada Athletic Commission but if the fight can't happen in Vegas there is one region in Russia - close to Khabib's native town - and the head of this region is able to solve any problem," he added.
Khabib's indefinite ban was extended by the commission until December, with only half of his $2 million fight purse released. Should a fight with Mayweather take place, Khabib's worries over money and even fighting would perhaps never be classed as such ever again.
If the man from Dagestan tempts Mayweather into the cage, his fame will transcend two sports to go down in history as the first man to be the A-side of a Floyd Mayweather mega fight.
You can share this story on social media: