Khabib v Mayweather: Russian boxing chiefs want Moscow megafight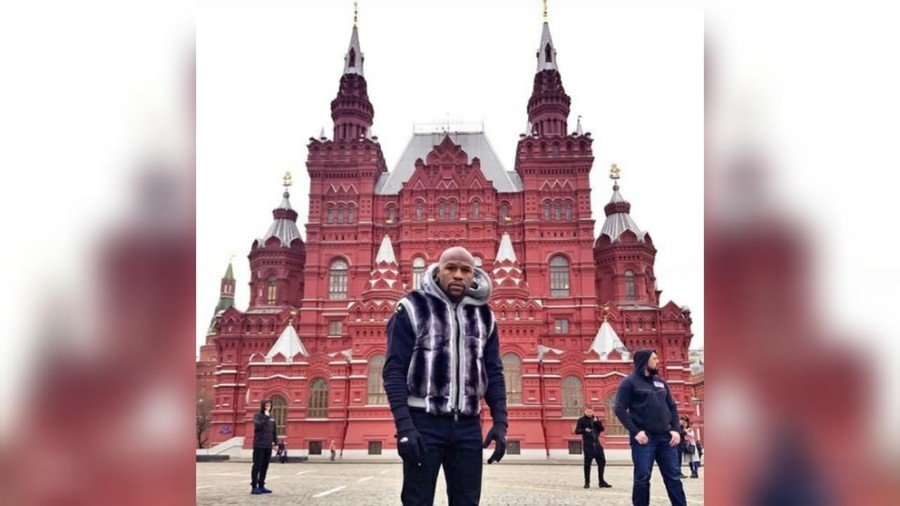 As speculation builds that UFC star Khabib Nurmagomedov will take on boxing legend Floyd Mayweather, Russian boxing chiefs have said they would be keen for the potential megafight to happen at Moscow's iconic Luzhniki Stadium.
Nurmagomedov and Mayweather have exchanged call-outs in recent days, following the Russian star's crushing victory over Conor McGregor at UFC 229 in Las Vegas on October 6.
Dagestani native Nurmagomedov initiated the talk by citing the pair's undefeated records in their respective codes, saying: "In the jungle, there's only one king."
Mayweather took the hype up a notch this week by sensationally claiming that a fight with 'The Eagle' would happen next year and telling Khabib to "make it happen."
Mayweather has named boxing mecca Vegas as his preferred location for the fight – although Nurmagomedov has dismissed that idea as he faces suspension from the Nevada State Athletic Commission for the post-fight brawl that marred his win over McGregor. He has also had his $2 million fight purse withheld.
READ MORE: Rapper 50 Cent offers Khabib $2 million to ditch UFC for Bellator
The Russian Boxing Federation has now offered a solution – Moscow's 80,000-seater Luzhniki Stadium, which was spectacularly restored to host games at the FIFA World Cup this summer, including the opening game and final.
"If this fight happens according to the rules of boxing, then it would be interesting for us to host it," Russian Boxing Federation general secretary Umar Kremlev told RIA Novosti.
"We are ready, if that's what Khabib wants. Khabib boxes well, he showed that against McGregor, where he was one step ahead. Regarding the place, Luzhniki [would be best]," said Kremlev.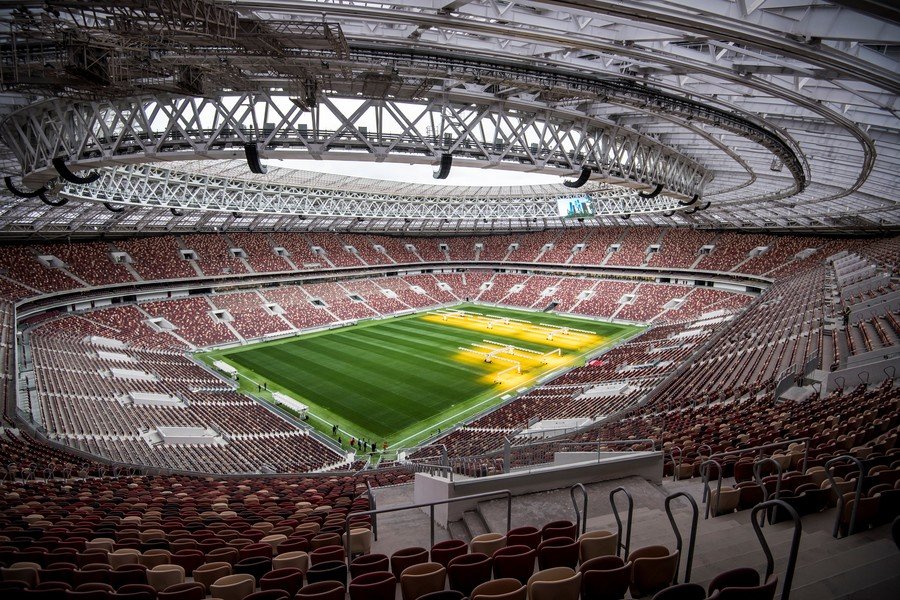 Should the fight happen, in reality it would take a significant effort – and sum of money – to prise Mayweather, 42, away from Vegas, which he has essentially made his home patch. The last time he fought outside Nevada was in 2005, and he has never fought professionally outside the US.
There would also be the considerable issue of the time difference and pay-per-view audiences, with Moscow seven hours ahead of the US East Coast.
Mayweather has, however, been a past visitor to the Russian capital – including to open 'The Mayweather Boxing Academy' just outside Moscow.
Luzhniki underwent a stunning $400 million upgrade ahead of this summer's World Cup, and remains Russia's centerpiece stadium.
Football-mad Khabib was at the stadium for the World Cup final on July 15, as was nemesis Conor McGregor, who was reportedly a guest of Russian President Vladimir Putin.
The Irishman attempted to use his Luzhniki photo op with the Russian leader to rile Nurmagomedov ahead of the pair's bout, although the Dagestani fighter remained immune to the taunts – and himself went on to meet Putin after his dominant win over McGregor.
READ MORE: 'Putin called to say congratulations, he's proud of me': Khabib on UFC 229 presidential call (VIDEO)
You can share this story on social media: