'Are you disrespecting Putin!?' - Conor goads Khabib over WC final pic with Russian President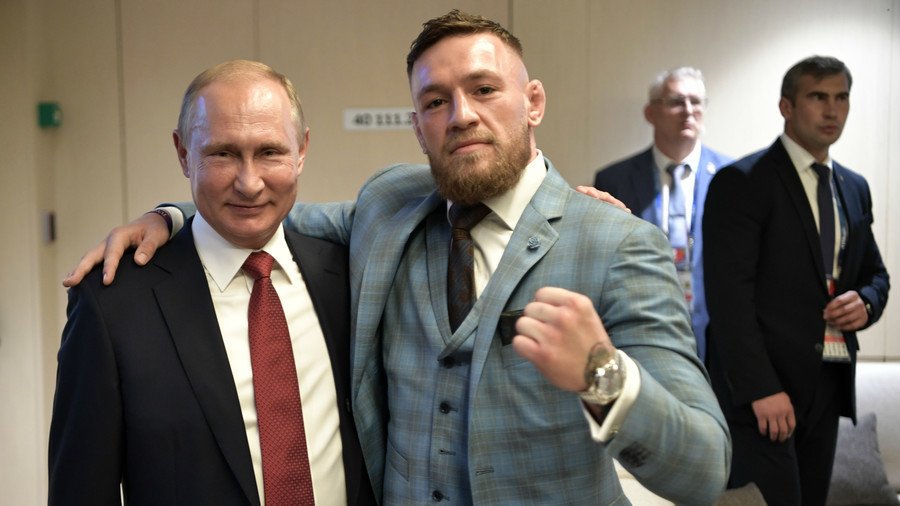 UFC lightweight challenger Conor McGregor has accused champion Khabib Nurmagomedov of "disrespecting your president Vladimir Putin," over the Russian's comments about the Irishman's photo with Putin, taken at the World Cup final.
READ MORE: Khabib Nurmagomedov v Conor McGregor UFC 229 press conference from NYC (VIDEO)
McGregor was invited to the final on July 15 as a guest of Putin, and the two watched France defeat Croatia 4-2 at Moscow's Luzhniki Stadium, with McGregor grabbing a photo with the president, whom he referred to as "one of the greatest leader's of our time" in an Instagram post.
In response, Khabib, who attended the match but did not get a photo opportunity, poked fun at the situation by posting a photo next to a Putin lookalike on Moscow's popular Niolskaya Street near Red Square.
READ MORE: 'I'll beat Khabib in the name of the Russian people!' McGregor makes shock UFC 229 promise (VIDEO)
At Thursday's UFC 229 press conference in New York City, Khabib was asked by a reporter to describe how he felt looking from the stands over the stadium VIP box, where McGregor and Putin ate dinner.
"It was great match, you know," Khabib began. "How I feel? I don't feel nothing, because I never want to take picture with someone. Doesn't matter with president or with someone..."
"Are you disrespecting your president Vladimir Putin!?" McGregor keenly interjected. "Are you disrespecting your president Vladimir Putin!? Then what do you mean by that?" again boomed the Irish fighter.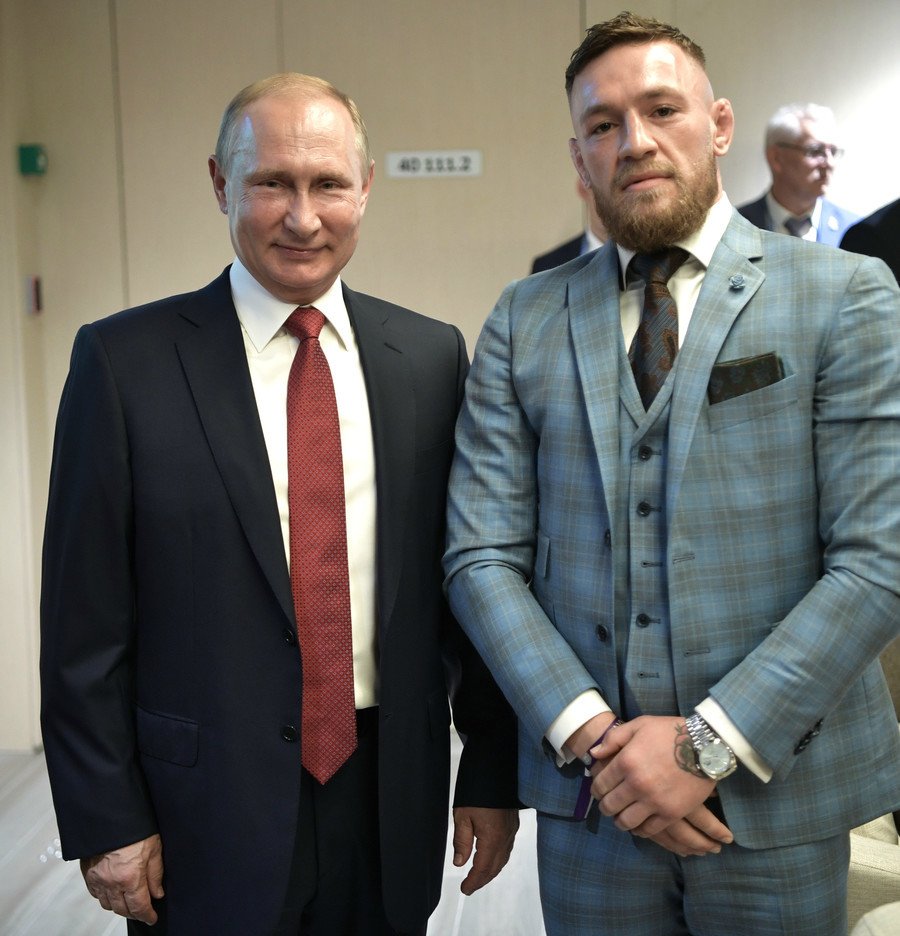 Khabib strenuously and numerously denied any disrespect towards Putin, going onto explain: "No, I just don't want picture with him. What's wrong? [It's] about picture."
At the same press conference, which UFC President Dana White labelled the "darkest" he had ever witnessed because of its personal nature, McGregor also promised to defeat Khabib "in the name of the Russian people."
The two square off for the UFC lightweight title in Las Vegas on October 6 at the T-Mobile Arena in what will likely be the organization's biggest fight of all time.
You can share this story on social media: