'I'd beat Conor McGregor's a**!' – world champion boxer Thurman calls out 'The Notorious' (VIDEO)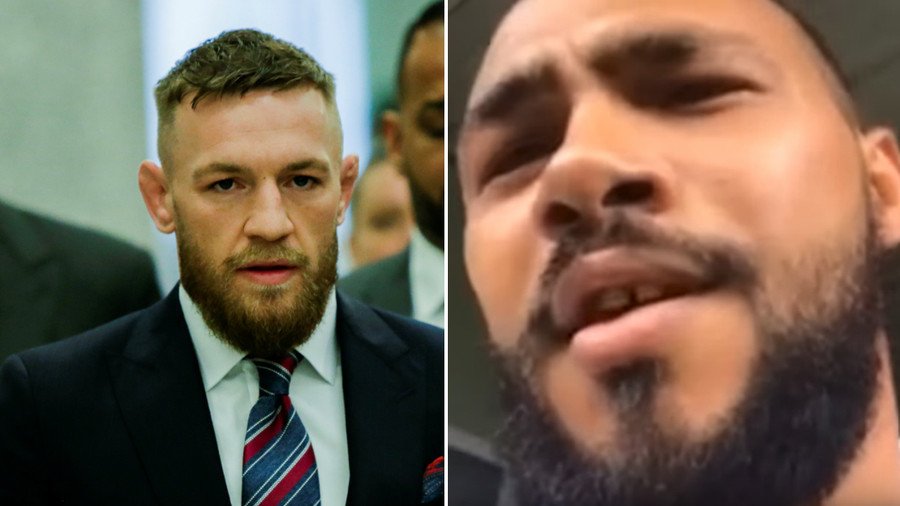 Undefeated WBA Super world welterweight champion Keith 'One-Time' Thurman has called out UFC superstar Conor McGregor, insisting he would "beat his ass" should the two ever get it on in the ring or octagon.
READ MORE: World champion boxer Saunders sorry for 'sickening' clip offering crack for sex acts (VIDEO)
In a video published by TMZ Sports, Thurman promised he would "put some respect on the name when it comes to boxing," and hinted that if it had been him and not Floyd Mayweather Jr. the brash Irishman fought in their crossover fight last year, the former UFC lightweight and featherweight champion would not have been stopped, but KO'd completely.
"I'd beat his ass. 147. He would have got knocked out. If he would have fought a real young welterweight in Vegas that night, he would have got knocked out for the whole world to see," Thurman, who is unbeaten in 28 fights with 22 KOs, ranted.
Asked what message he wanted to send to McGregor should he be watching, the Clearwater, Florida, native was concise and precise in his words.
"Yo Conor, you want a real fight? You wanna know what a real punch feels like? Holla at your boy. Look, my name's one-time, and we can do it just one time, cos that's all we'll need."
Thurman has not been in the ring since his March 2017 defeat of previously undefeated and undisputed light welterweight champion Danny Garcia for the WBA Super and WBC world championship belts.
Next up for McGregor is a showdown with undefeated Russian fighter Khabib Nurmagomedov, who won the belt in McGregor's absence, at the same T-Mobile Arena he lost his only ever pro boxing outing versus 'Money May' in August last year.
Could Mac make it two times against One Time? Time will tell.
You can share this story on social media: