World football's governing body FIFA has announced that all the doping tests from the recent Confederations Cup in Russia came back negative.
The organization ran its largest-ever anti-doping program for the tournament, which was held between June 17 and July 2 in four Russian cities – St. Petersburg, Moscow, Kazan and Sochi, the FIFA website reported on Monday.
Measures included pre-competition and in-competition blood and urine testing of all participating players, with two players from each team also tested by anti-doping officers after each of the tournament's 16 matches, FIFA added.
Read more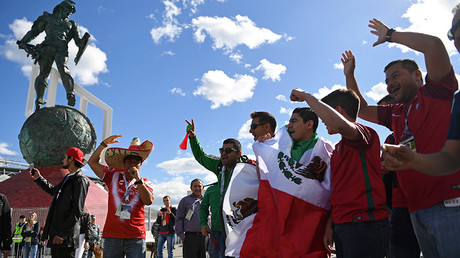 A total of 379 tests and 854 player samples of various types were collected – in some cases in collaboration with confederations and national anti-doping federations – and 239 were done directly by FIFA, of which 175 were completed out of competition, while 64 were carried out during the tournament.
Laboratories accredited to the World Anti-Doping Agency (WADA) analyzed the results, with the majority of those completed in Lausanne, Switzerland.
The news is a further boost for what was widely hailed as a successful warm-up event for next year's FIFA World Cup, which will also be held in Russia.
The Confed Cup – which was won by Germany, who defeated Chile 1-0 in the final in St. Petersburg – was praised by FIFA chief Gianni Infantino at the closing press conference.
"[Before the tournament], we heard about a lot of problems: that no one would care, that the teams don't want to come, they don't want to play," the FIFA boss said.
"We heard about violence, hooligans, incidents, racism [in Russia] – we had nothing, we had no incidents, everything ran smoothly.
"We heard about the infrastructure, that it is not ready, not working – the transport works, there is free transport between cities. This doesn't happen in many other countries where events are organized, but it happened here."
READ MORE: 'We heard about hooligans & racism, but no incidents, all ran smoothly' – FIFA chief Infantino
Fans and players also highlighted the positive aspects of the event, with German captain Julian Draxler penning a letter of thanks to all those involved.
Read more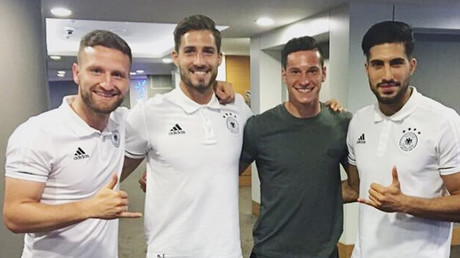 The Russian team had also found itself at the center of doping allegations that emerged during the tournament, specifically concerning the 2014 FIFA World Cup in Brazil.
Infantino said at the same press conference, however, that Russian tests from the last World Cup had come back negative.
"All 23 Russian players [at the 2014 World Cup] were tested by UEFA accredited doctors and had everything tested...
"When it comes to Russia, FIFA, UEFA, all Russian players playing in World Cup 2014, they were tested by FIFA- and by WADA-accredited laboratories.
"The tests and samples taken by FIFA doctors and samples were sent to Lausanne by all 23 players playing in the competition."
The FIFA 2018 World Cup will be held at 12 stadiums in 11 Russian cities from June 14 to July 15.