Cameroon football fans have praised the efforts of FIFA 2017 Confederations Cup host country Russia, despite earlier fears of racism raised by the Western media.
African champions Cameroon, known as 'the Indomitable Lions', faced Copa America winners Chile on Sunday in their Confederations Cup Group B match at Spartak Stadium in Moscow.
Read more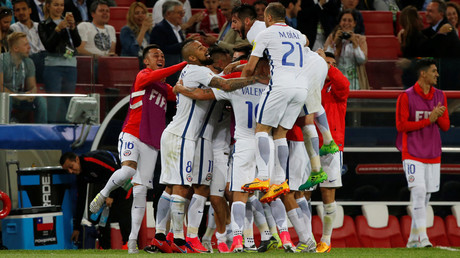 Speaking to reporters outside the stadium, several Cameroon fans said they had seen only good things so far and that they had not experienced any problems.
"The reception is very good and there have been no problems," one supporter told Sky Sports News, adding that Russians "are very good people."
"Trouble can happen during the night if people drink," said French radio journalist Aly Keita. "But not really for the moment. You don't hear something very sad, so that's why I can say only good things at the moment about Russia and the competition."
Supporters of La Roja, the Chilean national team, which beat their rivals 2-0 thanks to late goals from Arturo Vidal and Eduardo Vargas, also said they felt comfortable.
FOLLOW LIVE UPDATES: FIFA 2017 Confederations Cup in Russia
Speaking to RT's Ruptly news agency, delighted Chile supporters lauded their team.
"It was a great game, we scored three goals, but they took one away. So we are the best team, we have Vidal, we have Sanchez and Vargas. So the next game with Germany, it's going to be easy," one Chilean fan told Ruptly.
"Great match, Chile won. Vidal and Vargas [are] best players for sure for Chile," another supporter said.
Read more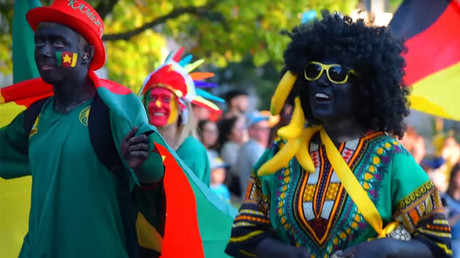 "I have seen no issues of racism. It's been very enjoyable and I've been made to feel welcome," another Chilean fan told Sky news.
Racism fears were stirred in May after a Confederations Cup carnival was held in Sochi. Some of the participants, who were meant to be portraying Cameroon, covered themselves in black paint and carried bananas during the parade. It provoked a wave of racism accusations in the Western media after pictures of the event emerged on Twitter.
Following the incident, Aleksey Smertin, 2018 FIFA World Cup ambassador and former Russian national team captain, told RT that "Russia adheres to the principle of zero tolerance to any form of discrimination." He added that every fan will be welcome in Russia.
Spartak Stadium, with a capacity of 45,000, will host three more matches at the 2017 FIFA Confederations Cup.