Iraq vet death, Pirate Bay, WikiLeaks: 14 most-underreported news stories of 2014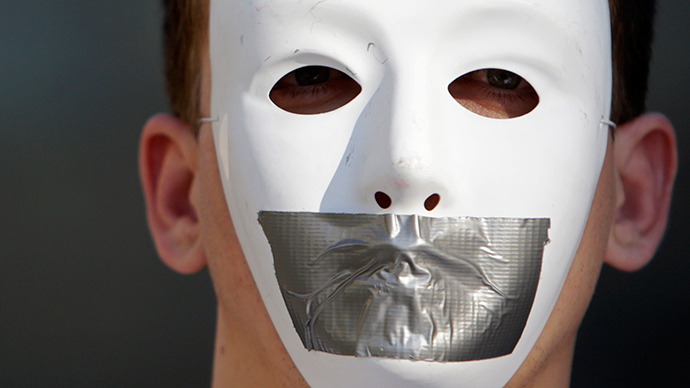 Seven countries bombed in six years, net neutrality remains up in the air, the death of a TV reporter in Turkey, and the unsolved tragedy of the Odessa massacre: just a few of RT's top 14 underreported stories to slip through the MSM cracks in 2014.
The death of Thomas Young
Thomas Young, an Iraq War veteran and outspoken critic of the conflict sacrificed everything for his country. Shot in the neck just days into his tour, he was paralyzed from the neck down. Then, on November 10 – a day before Veteran's Day – he died at the age of 34. Prominent journalist and activist Christopher Hedges said Young had died knowing "what the masters of war had done to him, how he had been used and turned into human refuse."
The Odessa massacre
May 2 was the bloodiest day of civil conflict in Odessa, Ukraine, in nearly a century, but nearly eight months on, little progress has been made in catching the culprits who set the city's landmark Trade Unions House ablaze, killing 43 pro-Russian activists inside.
In September, a parliamentary inquiry member retracted her signature from an allegedly "redacted" Ukrainian government probe, leaving serious doubts that justice for the victims would ever be realized.
Obama bombs 7th country in 6 years
Five years after President Barack Obama nabbed a Nobel Peace Prize, he was also party to a far less prestigious accomplishment; the US Commander-in-Chief had bombed seven countries in six years. The not-so-lucky number came in September, when the US launched airstrikes against so-called Islamic State (IS, formerly ISIS/ISIL) militants in Syria.
READ MORE: 5 not-so-peaceful Obama actions since nabbing Nobel Prize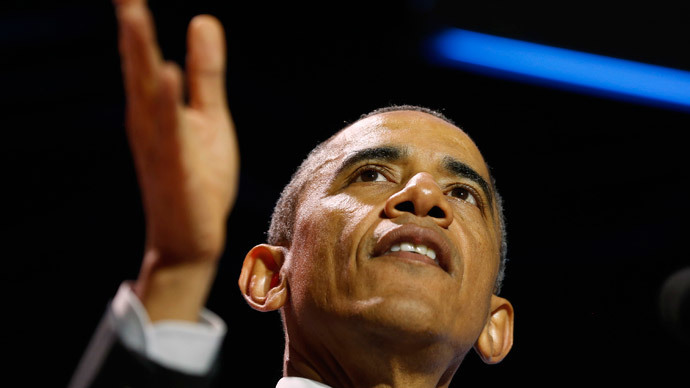 Syria joined Iraq, Afghanistan, Yemen, Somalia, Libya and Pakistan among the states to find themselves facing down US air power during the Nobel laureate's tenure.
Hammond, Anonymous and the FBI
Jailed hacker Jeremy Hammond is one year into a 10-year sentence for hacking into the Stratfor intelligence company's website. Like any idealist, he did it to "expose the truth." But the truth behind his imprisonment is anything but a simple matter.
According to leaked documents, Hammond was one of many hacktivists who had been provided targets by an FBI informer. Not only were hackers like Hammond reportedly instructed to hack sites like Stratfor to check for vulnerabilities, but Anonymous and others had been directed to target no fewer than 30 foreign government websites by the FBI collaborator. Hammond's stiff sentence was a reaction to the "national security threat" he allegedly posed. But what about those who were pulling the strings in the first place?
What is TTIP again?
Privatization, exploitation, and environmental degradation, critics claim the Transatlantic Trade and Investment Partnership (TTIP) is a Trojan horse headed for Europe, and few even know what it is. Whether it brings about great economic growth as promised by its proponents or leaves Europe under the thumb of multinationals, if you want to know what TTIP is all about, it's time to READ MORE.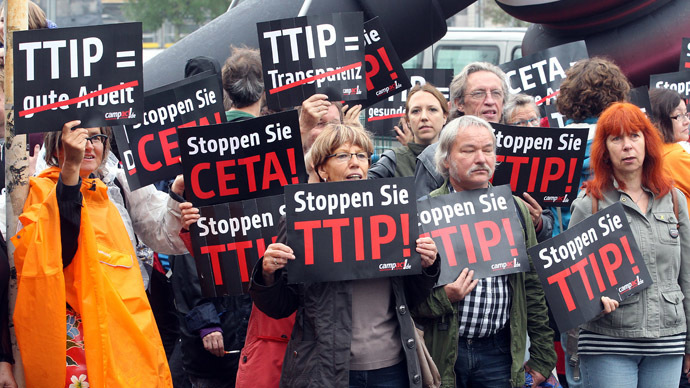 READ MORE: France will not sign multibillion transatlantic trade deal with US in 2015
READ MORE: #NoToTTIP: 1,000s to march in UK, across Europe against transatlantic trade deal
READ MORE: 'TTIP will allow private companies to sue govt. for millions'
Third time's a charm for Million Mask March
By this point who could forget November 5, what with the 3rd annual 'Million Mask March' protest being the largest to date. The Anonymous-organized protest movement claims to be the world's largest, with austerity, corruption, mass surveillance and war crimes all being among the participants' grievances. This year saw events organized in 481 cities across the globe.
Sporadic scuffles marked the London event, and an appearance by recent revolution-peddler Russell Brand might have raised the movement's profile ever so slightly. But even with an endorsement from Brand, the global march will likely end up on this list come next year.
The Wiki-Leaks keep on coming, while Assange marks 4 years without freedom
December 7 marked the fourth anniversary of WikiLeaks founder Julian Assange first being remanded into custody over sex-crime allegations. After spending nearly two-and-a-half years holed up in the Ecuadorian Embassy in London, his fate seems no more certain. None of that has stopped WikiLeaks, which continues in its quest for transparency, shocking the world with its revelations. A US plot to close down a Kurdish TV station to appease Turkey and secure a new NATO chief? Check. The NSA recording and storing all the phone calls in Afghanistan and the Bahamas? Got it. A secret Trade in Service Agreement covering 68 percent of the world - are you serious? Whether it's exposing Google collusion in Afghanistan spying or CIA doubts about a backlash from drone strikes and other targeted counterinsurgency programs, WikiLeaks continues to speak (and leak) truth about power.
READ MORE: Spy Files: WikiLeaks to publish fourth series of leaks – Assange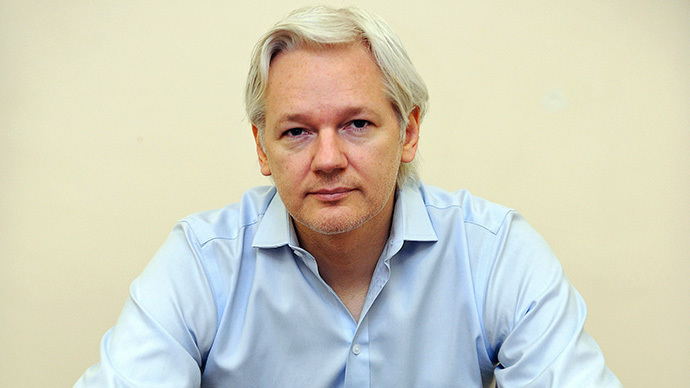 The future of net neutrality
What could bring together President Barack Obama and a group of porn stars? Net neutrality of course! Although a complicated issue, it boils down to whether or not all internet traffic will be treated equally. Critics of net neutrality such as German Chancellor Angela Merkel are against it, arguing a "fast lane" should be created for "special services." What's at stake is the nature of the internet as we know it.
READ MORE: Will you listen now? Naked porn stars explain why net neutrality is important (VIDEO)
Pirate Bay walks plank
In October, Pirate Bay co-founder Gottfrid Svartholm Warg was sentenced to 3.5 years in jail for hacking. November saw the bittorrent site's third and final co-founder arrested after four years on the run. In December, Swedish authorities raided the group yet again over alleged copyright violations. The life of a pirate certainly isn't easy, though those who take to the high seas (or the cloud) have managed to keep themselves a step ahead the authorities, even if all their leaders are behind bars.
Mysterious death of Serena Shim
Serena Shim, a Lebanese-American Press TV reporter who died in a car crash near the Turkish-Syrian border, claims she was being tracked by Turkish security services due to her reporting in the besieged Syrian city of Kobani. One day prior to her death, Turkish intelligence had allegedly accused her of being a "spy." Family members and Iranian media have speculated about the cause of Shim's death, while her sister says the US government has offered no support in investigating the matter.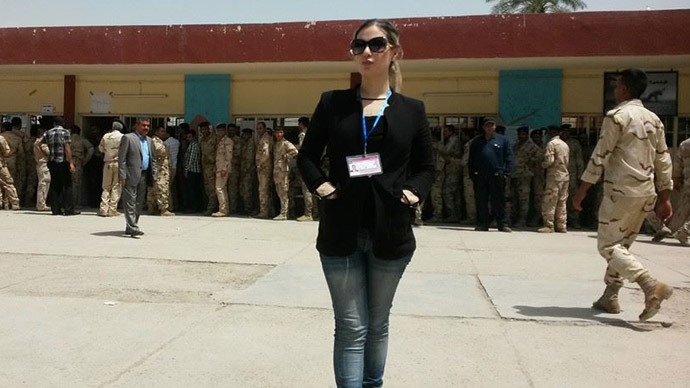 Monsanto beats back GMO labeling
Despite mounting public opposition, Monsanto managed to defeat GMO labeling initiatives in both Colorado and Oregon this year after pouring millions of dollars into its campaign to leave its influence on the US food system invisible to consumers. In Oregon, the initiative failed to pass by a mere 812 votes, although in Colorado, 66 percent voted for the right not to know. In December, activists in Oregon filed suit, claiming 4,600 valid ballots had been erroneously rejected.
Despite the victories stateside, on the other side of the Atlantic, the EU approved a law that will allow the bloc's 28 member states to restrict the cultivation of genetically-modified crops.
Fracking fears
Banned in its Texas birthplace and drastically expanded across the UK, fracking – the oil and gas extraction method – remains as controversial as ever. In October, some 3 billion gallons of fracking wastewater were dumped into central California drinking-water and farm-irrigation aquifers. One recent study found that living near a fracking site deteriorates health. Another said it could be as dangerous as asbestos or tobacco.
With so much bad press, even 2016 presidential hopeful Hillary Clinton expressed her concerns over the shale gas boom, though she might change her tune once on the campaign trail.
Anti-Austerity protests hit UK
Sometimes, even starting a march on the doorstep of the BBC won't get you media coverage, even if Russell Brand shows up. The latest People's Assembly protest descended on Number 10 Downing Street to throw out a collective voice against austerity. But even so close to the heart of power, it remains to be seen if anyone was listening.
READ MORE: 'No more austerity:' Thousands rally in London demanding alternative from govt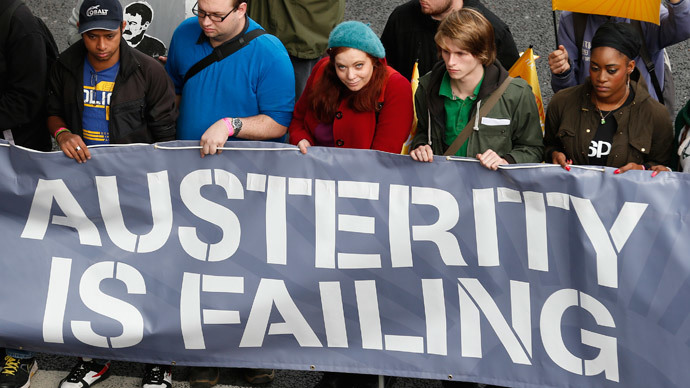 'F**k the EU' & more Ukraine tape leaks
Just weeks before former Ukrainian President Viktor Yanukovich was ousted from power, Assistant Secretary of State for Europe Victoria Nuland had a lot of ideas for Ukraine's future leadership and some choice words for European policy makers approach to the conflict. "F**k the EU," Nuland allegedly said in a hacked phone call with US Ambassador to Ukraine Geoffrey Pyatt. Critics claimed the conversation proved the US was manipulating the pro-EU opposition to help in its efforts to see Yanukovich driven from power.
Some Ukrainian leaders pulled no punches in their phone conversations either. In a leaked Yulia Tymoshenko tape, Ukraine's former PM called for "grabbing guns and killing damn Russians." Other private conversations made public allegedly resulted in dozen of deaths.
READ MORE: Five Ukraine war tragedies: Questions unanswered, investigation drawn out
Ukrainian prosecutors have detained several Berkut riot police officers, claiming they may be behind the mass killings by unidentified snipers in Kiev on February 20, killing dozens of people in the Ukrainian capital. At the same time, in the leaked conversation between Estonian Foreign Minister Urmas Paet and the EU's then-foreign policy chief Catherine Ashton, Paet suggested that the snipers who shot at protesters and police in Kiev had allegedly been hired by Maidan leaders. The Estonian Foreign Ministry later confirmed authenticity of the leaked call.
You can share this story on social media: