Monsanto-killer or 'Trojan Horse'? New law lets EU states ban GM crops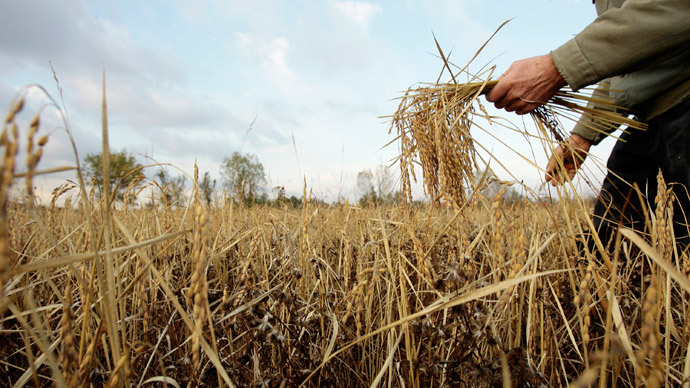 The European Union has approved a law that will enable the bloc's 28 member states to restrict the cultivation of genetically modified crops, even if the EU has declared them as safe. The law comes despite furious lobbying from multinationals.
Previously, countries that opposed the cultivation of crops approved by Brussels potentially faced legal challenges. Now, any country may unilaterally ban a particular genetically modified variety of seed – or even "groups of GMOs defined by crop or trait" – and additionally demand that their neighbors do not contaminate their fields.
The EU legislation will come into force in spring next year, pending a formal agreement from the individual states. Among the states likely to find use for the statute are France, Germany, Austria and Poland, which have consistently opposed gene-splicing technologies.
#GMO cultivation - up to MS & their citizens. Big step forward after 4 y of debate. http://t.co/rDnuoURtZK@Europarl_EN@EUCouncil

— Vytenis Andriukaitis (@V_Andriukaitis) December 4, 2014
"The agreement, if confirmed, would meet member states' consistent calls since 2009 to have the final say on whether or not GMOs can be cultivated on their territory, in order to better take into account their national context and, above all, the views of their citizens," said a statement from EU Food Safety Commissioner Vytenis Andriukaitis.
"The text agreed is in line with EU President Juncker's commitment, as reflected in his political guidelines, to give the democratically elected governments at least the same weight as scientific advice when it comes to important decisions concerning food and environment."
Some scientists and industry groups say the decision undermines the continent-wide system of certification, a key tenet of the EU's common market, as well allowing irrational prejudices to overrule reasoned study. All previous EU-commissioned studies have failed to detect harm from GMOs.
Biotech giants had hoped that a clause would be included in the legislation that would force governments to consult with them before terminating any crop.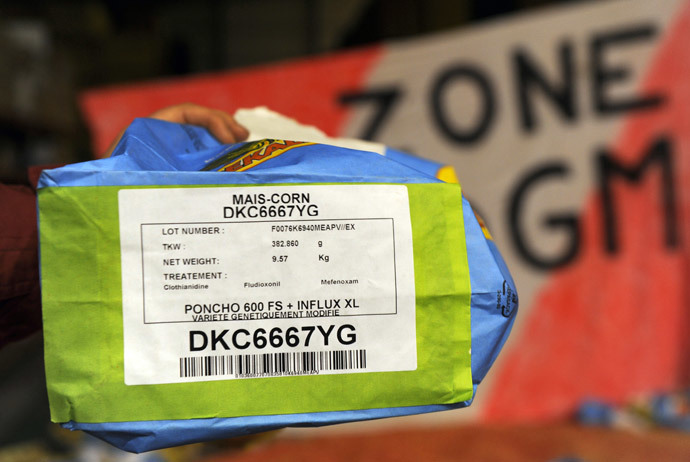 "Rejecting modern technologies on non-scientific grounds sets a dangerous precedent for the internal market and sends a negative signal for innovative industries worldwide considering whether or not to invest and operate in Europe," said a written statement from EuropaBio, the European Association for Bioindustries.
Yet some believe that the new law will allow the deadlock over GM crops to be broken after nearly two decades of controversy. Due to opposition from the EU heavyweights, only one GM crop has been approved since 1998. About 0.1 percent of land on the continent is used to grow genetically-modified crops, specifically Monsanto's MON810 maize.
Officials have speculated that the new nation-oriented rules will allow more leeway for proponents of GM crops, such as Britain and the Iberian states, to go ahead.
READ MORE: Scientists urge UK govt to ditch 'dysfunctional' GMO regulations
The new law is "finally opening the door to genetically-modified organisms across Europe, in spite of citizens' clear opposition," said Green MEP Bart Staes, who called the new proposal a "Trojan Horse."
#GMO authorisation Deal avoids worst but fails to provide full certainty for those wanting to say no to GMOs http://t.co/ryTYTY0yr5

— Bart Staes (@BartStaes) December 4, 2014
New EU law grants countries right to ban GM crops but leaves them exposed to industry attacks. Read our comment: http://t.co/Zmw6RCJ8ab#GMO

— Greenpeace EU (@GreenpeaceEU) December 4, 2014
Meanwhile, market leader Monsanto, which last year said it would not try to get any more GM crops approved in Europe, remained unperturbed, insisting its business does not rely on favors from the EU.
"What we sell in Europe today is 99.5 percent conventional seeds. So if you think about it, we are not a GMO company," Leticia Goncalves, the company's Europe and Middle East regional president, told the media.
"To be honest, we have a very healthy business today in terms of growth expectations," said the executive of the US-based company, which had revenues of nearly $15 billion last year.
You can share this story on social media: