GMO labeling efforts fail in Colorado, Oregon, succeed in Maui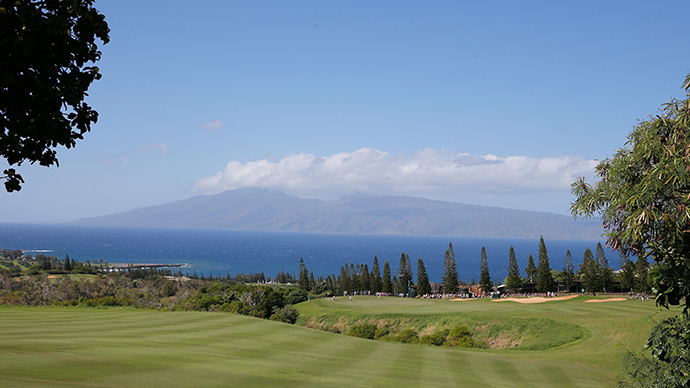 Maui County, Hawaii, approved a temporary ban on GMO crop cultivation but efforts to label genetically-modified foods at the polls in Colorado and Oregon failed. Millions of dollars were spent backing and opposing the measures.
Squeaking by with just over 1,000 votes, Maui County voters approved a temporary ban on GMO crop cultivation in a 50 to 48 percent vote. The state has become a battleground between biotech firms and food activists – it was the country's first ever ballot initiative against global agricultural companies like Monsanto and DOW AgroSciences, who spent $8 million trying to defeat the measure.
Great headline in Maui News: "Voters: Yes" to ban GMO test fields and crops on the islands pic.twitter.com/Erojtdyx6C

— Paul Towers (@PaulAtPAN) November 5, 2014
"I think that this is a really strong message to the entire agrochemical industry in the state of Hawaii that we are no longer going to sit idly by and watch them expand their operations without the kinds of regulations that ensure the health and safety of people across Hawaii," Ashley Luken from the Hawaiian chapter of the Center for Food Safety said to the Honolulu Civil Beat.
Election Bang: Maui bans #GMO crops. http://t.co/MHQEeA9UOi Note to pro-label supporters: Banning poison is more powerful than labeling it.

— Jon Rappoport (@jonrappoport) November 6, 2014
The temporary moratorium will remain in place until the county analyzes the impact of GMOs on public health and the environment. The consequence of the measure is that farming by Monsanto and Dow AgroSciences, who both operate in the county, will cease.
Both companies said they would legally challenge the moratorium.
"We believe this referendum is invalid and contrary to long established state and federal laws that support both the safety and lawful testing and planting of GMO plants," Monsanto wrote in a statement. "If effective, the referendum will have significant negative consequences for the local economy, Hawaii agriculture and our business on the island. We are committed to ongoing dialogue as we take steps to ask the court to declare that this initiative is legally flawed and cannot be enforced."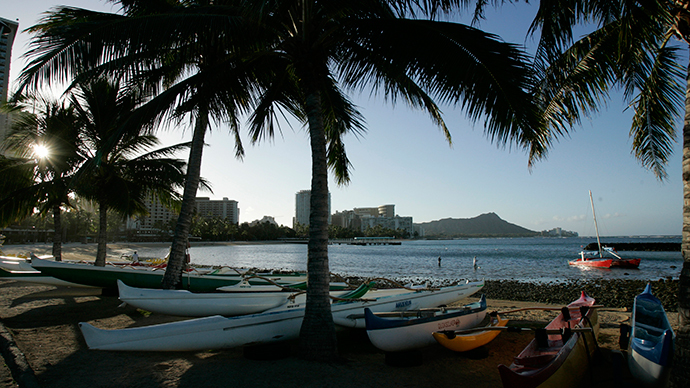 READ MORE:Gates Foundation focuses $3bn agro-fund on rich countries, 'pushes GMO agenda in Africa'
Meanwhile, Dow AgroSciences wrote, "[We] believe that the ban would be illegal, and we intend to protect our legal rights."
The state's weather allows for year-long farming and makes Hawaii a key location for the seed industry. However, residents have concerns about GMO farming and the effects of associated pesticide use on health and the environment, the Civil Beat report.
Victory for #GMO ban in Maui. #Monsanto & co spent $300 for every 'No' vote - and still lost! http://t.co/5dzWCqlDvJpic.twitter.com/FIVu33lZbq

— GMWatch (@GMWatch) November 5, 2014
READ MORE:Cultivated lie? Most US food labeled 'natural' contains GMOs, watchdog says
There was less success on mainland America, though. Voters said "no" to measures in Oregon and Colorado to label food that contains genetically modified crops.
In Colorado, 66 percent of voters were against the measure with 34 percent in favor. Prior to the election, a Denver Post poll found 59 percent of voters were opposed to GMO labeling in the state. Proposition 105 would have required food companies to label packaged foods with text reading, "produced with genetic engineering."
READ MORE:GMO lies debunked: Food labeling will not significantly raise prices for consumers - study
In Oregon, the vote's failure was narrower by just 1.2 percent – fewer than 51 percent of votes came in opposition. Oregon's Measure 92 required food labels to include the words "genetically engineered."
Similar labeling measures have failed in other states as well. Voters in California and Washington State rejected them in 2012 and 2013, respectively. However, many millions of dollars have been spent by agricultural businesses lobbying against the measures. In Colorado alone, anti-GMO labeling groups spent $15 million. In Oregon, opposition groups spent $18 million. In total, these groups businesses have spent $100 million fighting the measures nationwide.
READ MORE:Vermont's landmark GMO-labelling law target of lawsuit by food trade groups
Vermont's governor signed the nation's first GMO labeling requirement into law in 2014, to take effect in 2016, but a coalition of biotech firms and farmer groups filed a lawsuit to prevent that from happening. Connecticut passed legislation saying it would require labeling, but it also required four adjoining states to pass similar legislation. New York, meanwhile, held its first public hearing in early 2014 and a bill for labeling GMOs will be introduced to the assembly in 2015.
You can share this story on social media: