Peeping drone: UAV hovers outside of Massachusetts teen's bedroom window
A 19-year-old woman was "creeped out" by a small drone peeking into her second-story window early one morning. Local police promised to look into the matter, but said no law had been violated.
Ali DiCioccio, of Agawam, Massachusetts, said that at around 3 a.m. Wednesday, she heard a humming noise and could feel a vibration emanating from outside her bedroom window. She saw the drone and raced to the window in an effort to capture the UAV (unmanned aerial vehicle) on video.
"She said she saw a white light, going back and forth in the vicinity around her window and the driveway," Kristin DiCioccio, Ali's mother, told WGGB.
Ali — who was "very creeped out," according to her mother — was able to capture about 9 seconds of cellphone camera footage before the drone flew away.
"She said she actually opened up her window and stuck her head out with her phone so she could tape it," Kristin DiCioccio said, calling the drone flight "a violation of our space."
The footage was promptly offered to local police.
"It's definitely disturbing," said Agawam Police Lieutenant Jennifer Blanchette, WGGB reported. Blanchette also noted that unless a drone lands on private property, a flyover is not considered a violation.
While state and local law regulates voyeurism, drones can be flown over private property. Drones can generally fly in areas where someone does not have a reasonable expectation of privacy, though drone law is playing catch-up with drone technology.
Read more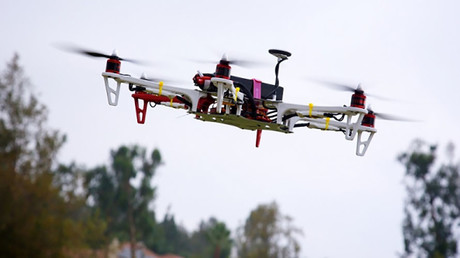 Drone encounters with the public in the US are becoming increasingly common, as commercial and recreational hobby drones proliferate at a rapid pace. The US Federal Aviation Administration, charged with setting federal drone-flight regulation, predicts that around seven million drones of varying sizes will be in American skies by 2020. The FAA believes that 200,000 small drones flew in US airspace in 2014, with the agency receiving 238 reports of "potentially unsafe" incidents.
"Unmanned aircraft systems will be the most dynamic growth sector within aviation," the FAA said last month.
The biggest contributor to this increase will be the consumer drone sector, according to the FAA, with purchases there accounting for 1.9 million units by the end of this year. It is estimated that hobbyist UAVs will account for 4.3 out of the seven million total drones by 2020.
In December, the FAA issued new regulations requiring any UAV weighing more than .55 pounds (250 grams) and less than 55 pounds (25kg) to be registered.
The FAA is currently considering a series of proposed standards established by an FAA committee that would allow commercial drones to fly in populated areas. The proposal, offered to the FAA in early April, would set a variety of categories for drones according to weight, flight area, and other factors.
Read more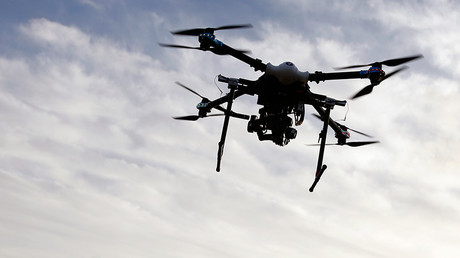 With the rise in drone ownership, their legality and privacy rights have fallen under discussion, as well as safety matters in areas such as airports. High-profile incidents in 2015 involving drones included a crash-landing onto the White House lawn and UAVs interfering with emergency crews seeking to control a wildfire.
States across the US are also grappling with drone-flight regulation. In California, for example, state lawmakers have advanced legislative proposals that aim to address drone flight, including one bill that would require drone operators involved in a UAV crash to be held accountable for injury. Another proposal would require drone operators to purchase insurance, maintain licensing, and have "automatic shut-off technology" if a drone is of a certain size.